I've worked with Nationwide Transport Breakdown Services a number of times and I was booked a few months in advance to photograph their stand for the Commercial Vehicle Show at the NEC in Birmingham. As the show date got closer, it became clear to NTBS that their stand design was lacking impact and simply wasn't meeting the standards required to showcase their services.
I was asked by Chris at NTBS to see if I could produce a design for them. A big responsibility as this would be seen by literally thousands of people. I took up the challenge and just a day later I produced the goods. A few minor tweaks and it was ready for print. The stand people produced some 3D renders from my files and we just waited for the show dates to start.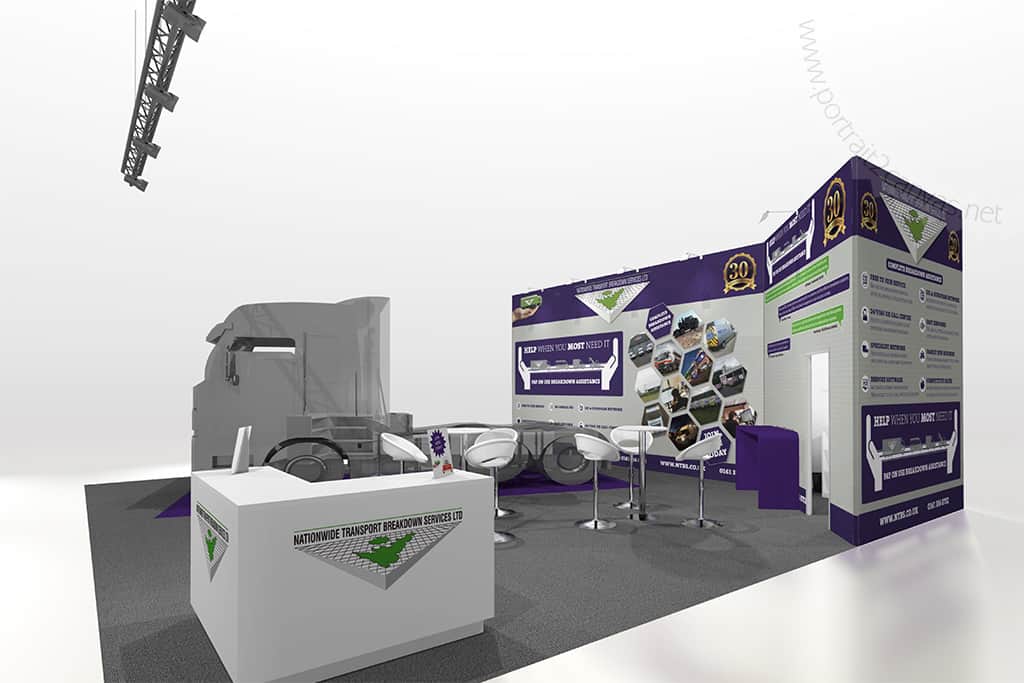 Keeping the design simple, attractive and to-the-point were my 3 key goals and the stand looked superb in the flesh, enhanced by the presence of Rooster Racing's "King Klaus" 1060 BHP truck. Take one look at the engine, the stripped down cab, the huge turbocharger, intercooler and exhaust and you know this truck means business!
The stand was busy throughout the 3 day period and I was delighted to hear the comments from the public during my time there about the stand graphics. Both NTBS and Rooster Racing had a positive experience at the CV Show 2017 and they are already planning next year's show.
Click here to see their gallery.