A little about me…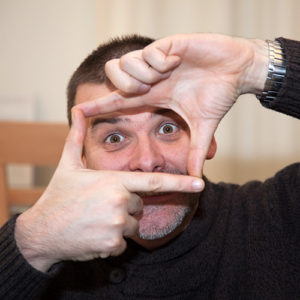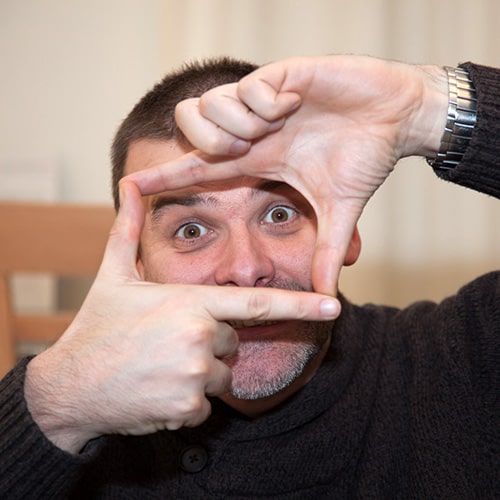 Photography has been in my bloodstream for as long as I can remember. My hands-on introduction was in 1985 when I was given a Praktica MTL-5. For those not familiar with the MTL-5, this was a simple mechanical fully manual 35mm film SLR manufactured in East Germany. Where we now take for granted that most modern cameras do pretty much all the thinking for us, the Praktica made me do all the thinking for it!
I soon got to grips with how adjustments in exposure and aperture would affect an image. My father at the time was also keenly into photography and our house boasted its own darkroom, kitted out with bulk film loaders, an enlarger and various trays of developer, stop bath and fixer – not to forget the ubiquitous red light! The transition from adolescence into adulthood only fed my passion for photography and I was soon buying my own cameras and lenses, experimenting with various films such as FP4, HP5 and Pan F and my first experiments with off-camera lighting. My last film camera was Canon's flagship T90.
The emergence of Digital Photography however changed everything. Computerised metering, ISO, exposure modes and a digital display for immediate results makes photography much more accessible. Gone are the days of 24 or 36 carefully thought out film shots – replaced by 100's of 'disposable' digital images. In a sense this has 'dumbed down' photography as an art form because it is easy to set a camera to 'green square mode', machine gun off a load of shots and eventually get something 'ok'.
I switched to digital in 2003. I'm grateful however for those early days with the Praktica, which has helped me gain an understanding of exposure, depth of field, contrast, composition and lighting – combining that with today's digital techniques such as HDR, multiple exposure, time lapse, macro and focus stacking, backed up with the full Adobe Creative Suite of software means that creating 'ok' is not acceptable to me. My images must be fit for purpose and shine out to the client every time!
I shoot using Canon professional cameras, L-glass and speedlites, along with a range of studio lights and modifiers to cope with various shooting scenarios that I cover. I'm fortunate to do a job which I really enjoy and I think it reflects when you meet me. You'll find me easy going yet quietly confident, engaging, articulate and easy to talk to. My aim is to bring out confidence in you as my subject – whether you're modelling in a studio for a portfolio, a bride in a church on a wedding day or team members in a busy shopping centre on an event promotion. My versatility is my strength, being able to adapt to ever-changing situations.
If you are considering me as your wedding photographer, take a look at my wedding portfolio galleries. Inside you'll see shots more expressive than the 'strictly formals'. I usually shoot with a second photographer which enables me to capture not only the formals, but the reportage events – things you wont see as the bride and groom such as parents quietly sobbing with joy, toddlers sleeping, bridesmaids giggling, page boys yawning, kids sliding on the dance floor and much more. Your guests make much of the atmosphere of the day and these shots expand on your memories, making great additions to any photo album.
Planning for a wedding is stressful enough, not to mention expensive. Choosing me should make you confident of quality coverage at a cost that won't break the bank. At the end of your wedding day you will be glowing, ready for your honeymoon and looking forward to seeing your photographs on your return. From that point you'll have the pleasure of choosing which photographs to go into your album and which image to have printed onto canvas to hang onto your wall.
Based in the North West of England but able to travel nationwide and internationally on request (subject to agreed travel expenses). I don't only do weddings. I'm pleased to undertake a wide range of assignments that includes:
• Product photography
• Graduation ceremonies
• Prom nights
• Party evenings
• Birthday celebrations
• Pet portraits
• Event coverage
Take a look through my portfolios for examples. If there's something you don't see then don't hesitate to contact me and I'll see if I can help.
Stockport Wedding Photographer | Cheshire Wedding Photographer | Mere Golf Resort Wedding Photographer | Stirk House Wedding Photographer | Forest Hills Hotel Wedding Photographer | Queens Hotel Chester Wedding Photographer | Cranage Hall Wedding Photographer | Cheadle House Wedding Photographer | Deanwater Hotel Wedding Photographer | Belle Epoque Wedding Photographer