Dukinfield Town Hall is an ideal wedding photography venue for those of you looking for an intimate setting for your marriage ceremony. An affordable option for many couples looking to get married in the Greater Manchester area. The civil ceremonies here are non-religious and the Victorian architecture within the building, particularly the tiered staircase and stained glass window provide two great locations for wedding portraits. The stairs at the front of the building are perfect for those all-important confetti shots.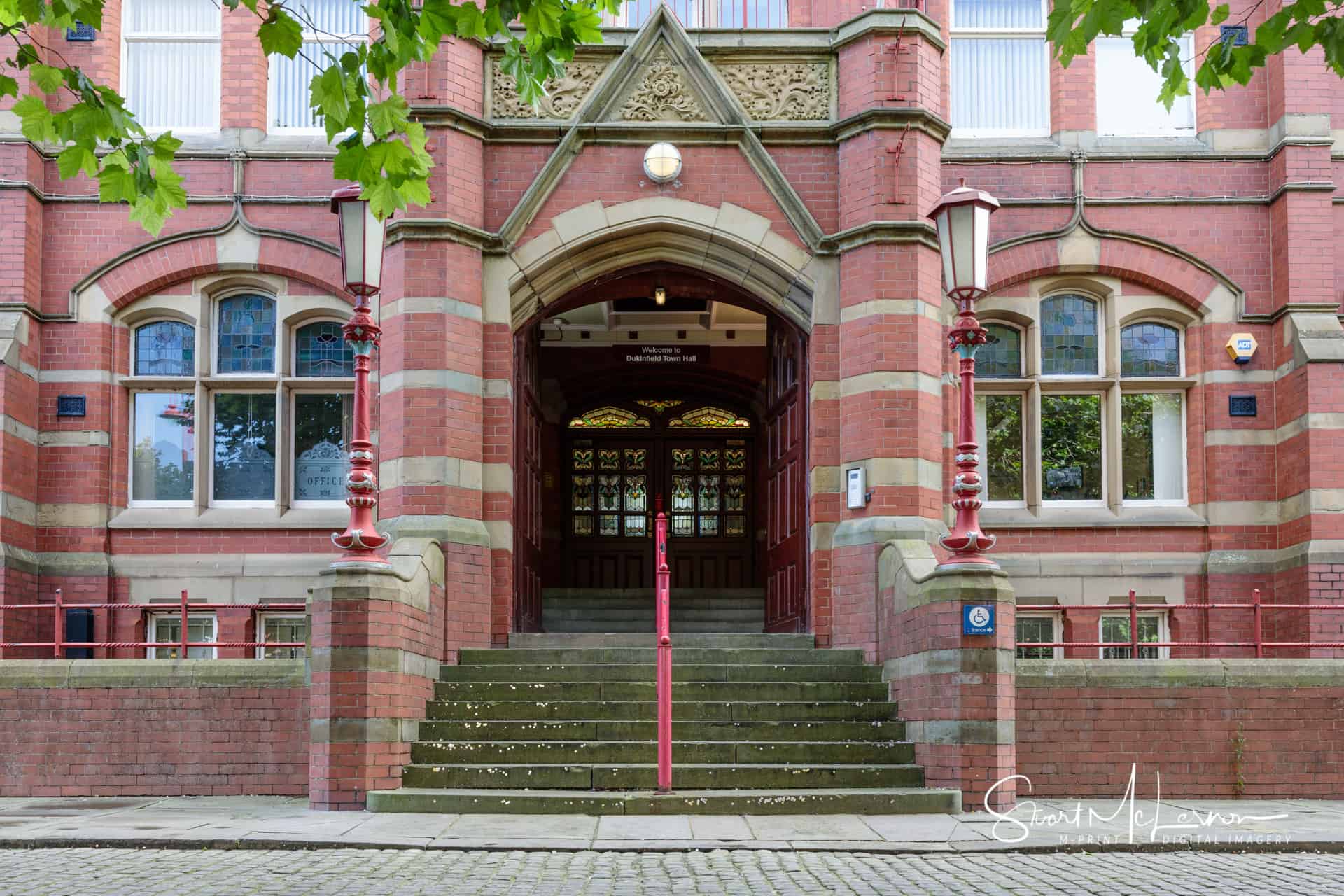 Wedding Spaces at Dukinfield Town Hall
The elegant Denyer and Richardson suite is located on the ground floor in Dukinfield Town Hall, one of Tameside's most prestigious venues. The suite can accommodate up to 35 guests and is an intimate venue perfect for your special day. The Town Hall's imposing entrance and magnificent staircase also provide a splendid and classically romantic setting to welcome guests and take photographs. Tameside registry office staff will do everything they can to help make your day special and to ensure that your ceremony is a relaxed and enjoyable occasion.
Built in the early 1930's the Jubilee Hall is a later addition to Dukinfield Town Hall. The Jubilee Hall offers a capacity of 350 people. The room is an ideal venue for large weddings and other family celebrations. A large stage is available and is excellent for presentations and concert productions. The George Hatton Hall is also licensed for civil ceremonies and offers an ideal setting for a wedding ceremony seating up to 80 guests.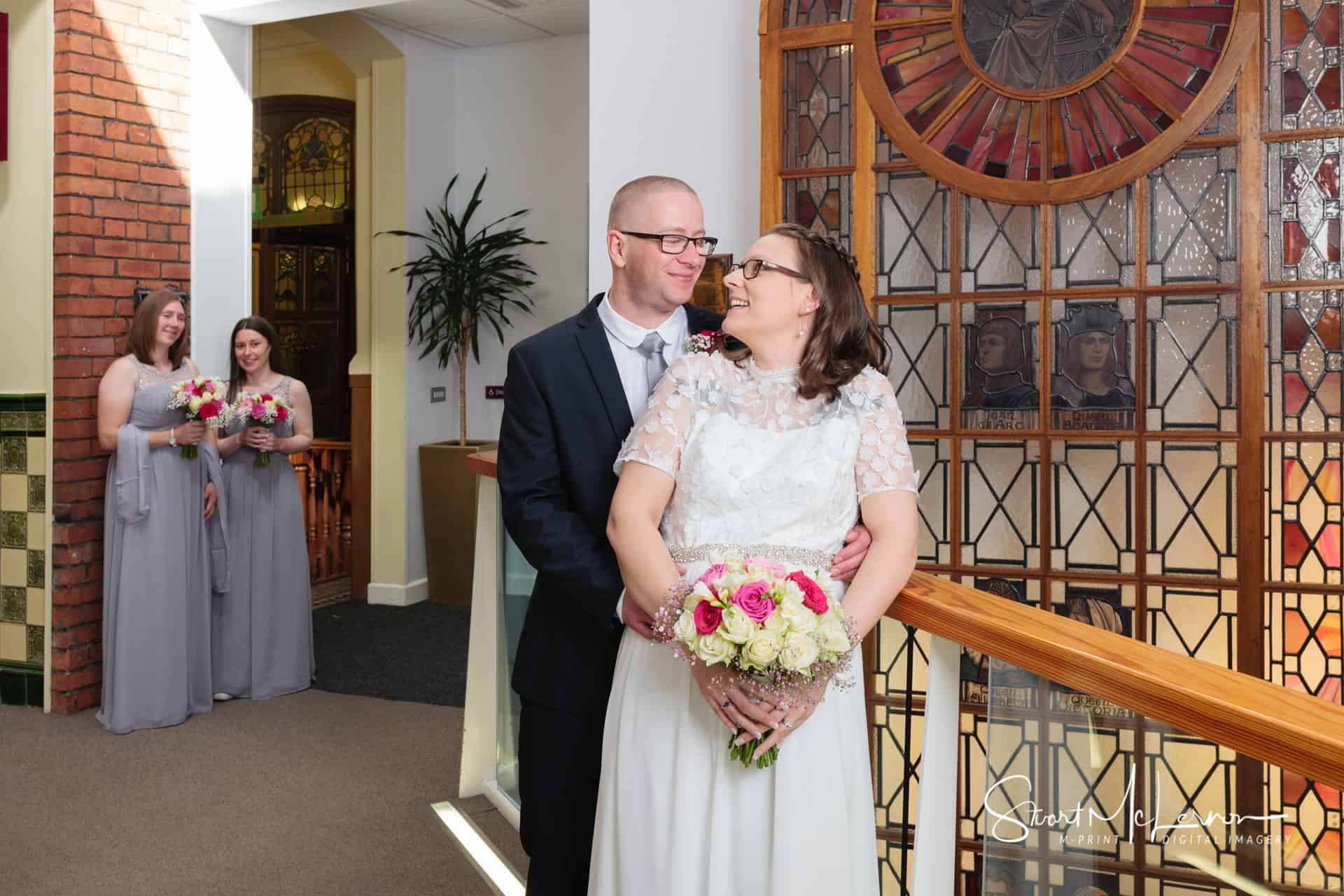 Are you getting married at Dukinfield Town Hall?
If you have chosen Dukinfield Town Hall for your wedding, then congratulations! You have chosen a beautiful venue and I know you will have an amazing day. If you have any questions at all about wedding photography or if you would like to find out more details about the packages that I offer, please do not hesitate to contact me and I will reply to you as soon as I am able.