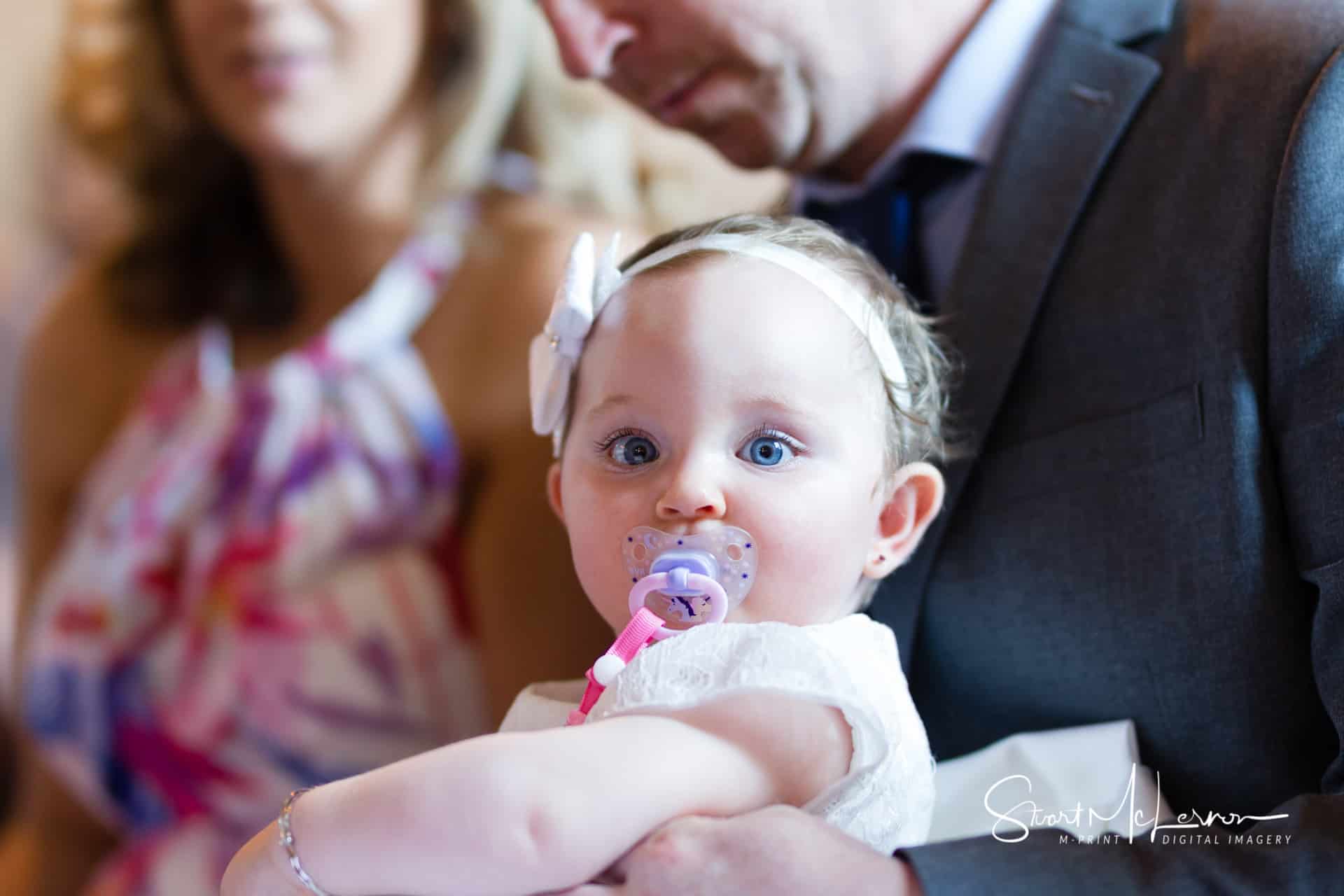 A lot of my work comes from referrals – Leanne and Alan approached me after being recommended and seeing my work from another Christening last year. They got in touch to see if I was free on the date and to agree a rate. A quick run through the details and the date was set.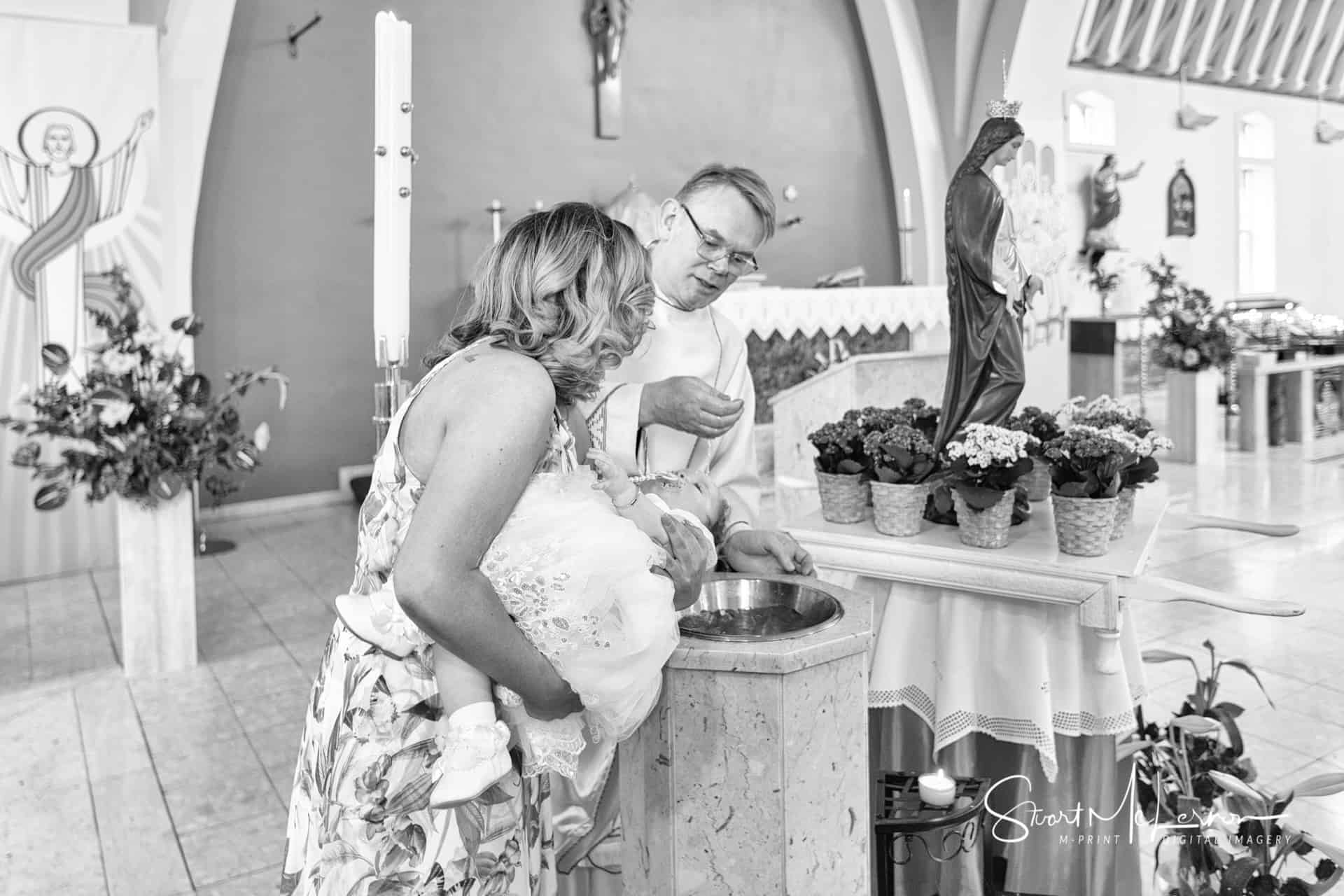 I've shot weddings at St. Joseph's RC Church in Reddish before so I was familiar with the layout and the lighting. The day greeted us with blazing sunshine and an excited crowd of people outside waiting for the appearance of Lexi-Mae. All this fuss can be overwhelming for some babies but Lexi-Mae took everything in her stride – she didn't cry when the priest poured the water and she didn't lose her temper when she was surrounded by lots of strangers. Indeed she was more fascinated than frightened by my the sight of my cameras. The service ran smoothly, followed by a selection of formal portraits.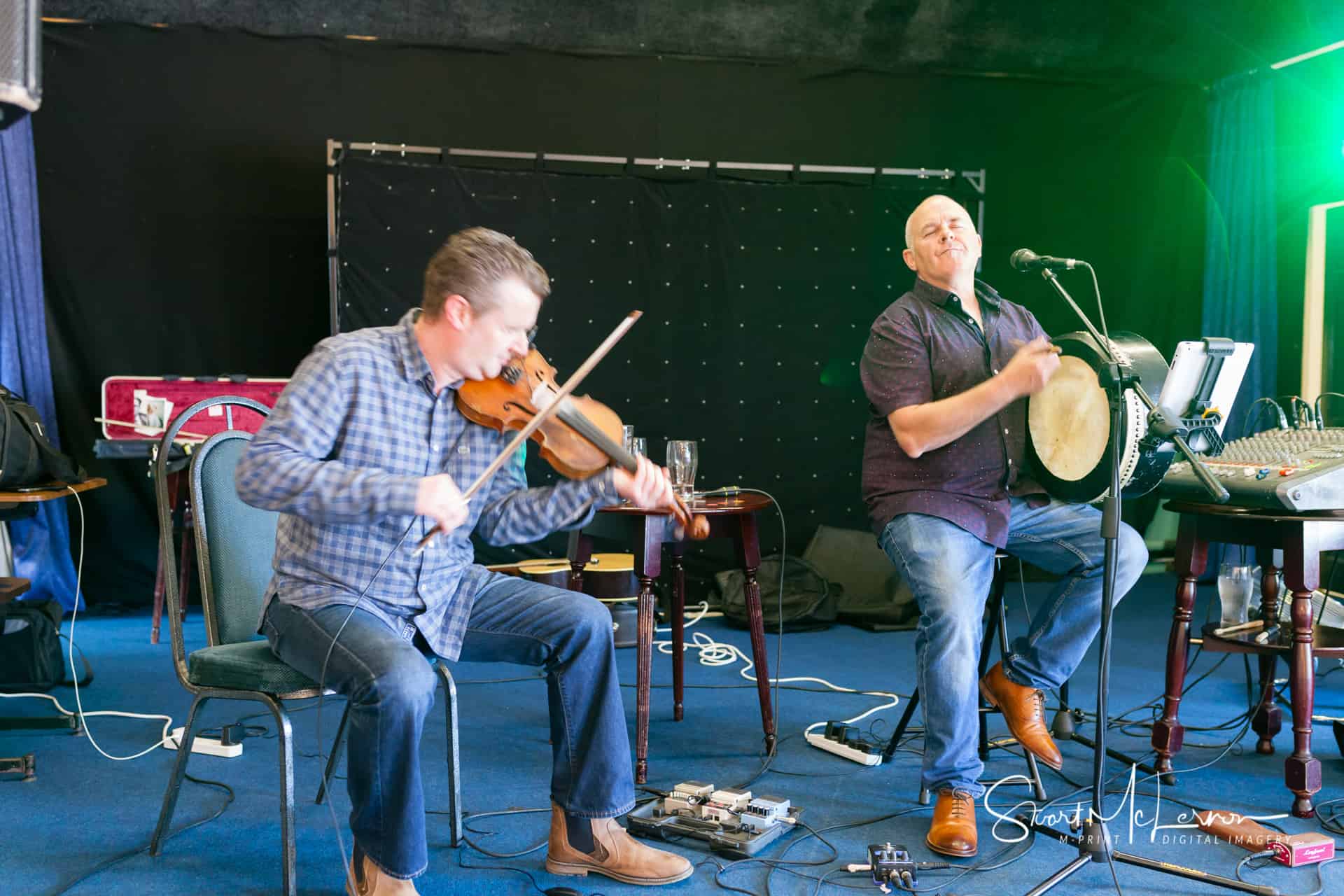 Then it was onto North Reddish Working Men's Club for the celebrations to begin. The couple had arranged live entertainment from two musicians who played traditional Irish music and they sounded great throughout their set. The atmosphere from families and extended families was fantastic and Lexi-Mae seemed relaxed and happy as she was passed around the large group of relatives. Towards the end of the day I spent a couple of minutes with Leanne to show her some of the pictures from the back of the camera and she appeared very happy with my captures of the day. I'm hoping the referrals will continue!