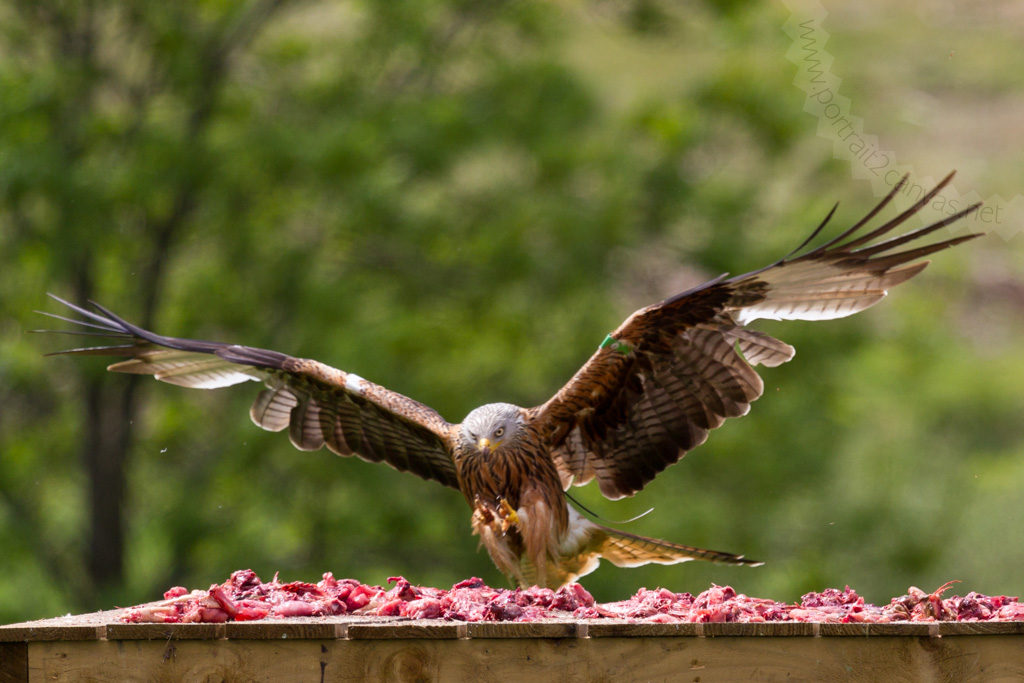 I spent the last bank holiday up in Scotland for a long weekend of rest and relaxation with my wife. We took the opportunity to visit the Red Kite Feeding Station at Bellymack Hill Farm in Laurieston. These are a medium-to-large bird of prey – a 2ft body with a wingspan around 5-6 feet. They were once extinct in Scotland from 1886 and reintroduced around 1989.
Armed with my 1D4 and a (borrowed) 100-400L lens I took position and waited for the feeding frenzy to begin. I wasn't prepared for the size, the sheer numbers and the speed of these birds. They initially waited in the treetops in the distance, looking almost pigeon-like in scale until the farm lady came out with the food. Then the masses arrived! I can only guess at a number between 50 and 100 birds in the sky. Soaring majestically above in a circle until the food was thrown below.
At this point the Kites would almost shrug their shoulders and dive down with gravity-defying speed. The food is grabbed in their talons and they feed on the wing. You could almost feel the wind from their wings as they passed overhead. My 1d4 firing off 10 fps in AI-Servo mode at around 1/2000th second to freeze these creatures in flight. Despite this, my "hit" rate was around 25%. Zoomed in to 400mm and fixed on a single point of food, I'd get 3 shots framed as the bird swooped for its lunch – they are that fast!
As the minutes passed though, I stopped being so excitable trying to catch them randomly and learned to track a single bird at a time and predict it's flight path to the feeding table, giving me a much higher success rate. Definitely a place I'd visit again!