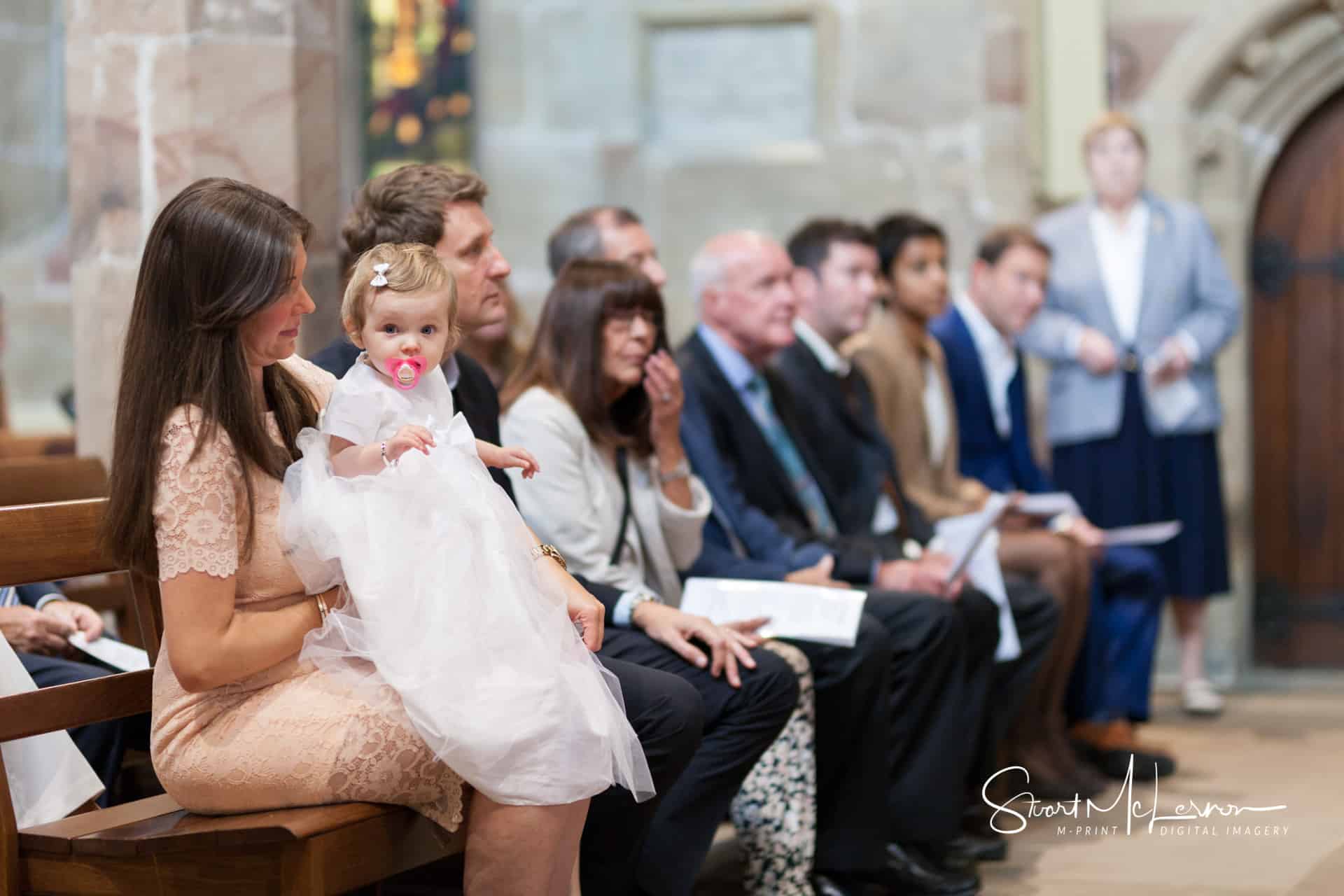 It was a lovely sunny Sunday for my return to St. Bartholomew's Church in Wilmslow in order to shoot the Christening of Sienna. I've previously shot some wedding photos with her parents, Nat and Tom – so it was nice to shoot with familiar faces. Sienna looked the picture of sweetness in her beautiful white gown and she gazed around in wonder at the magnificent building and the many people who had turned up just to see her.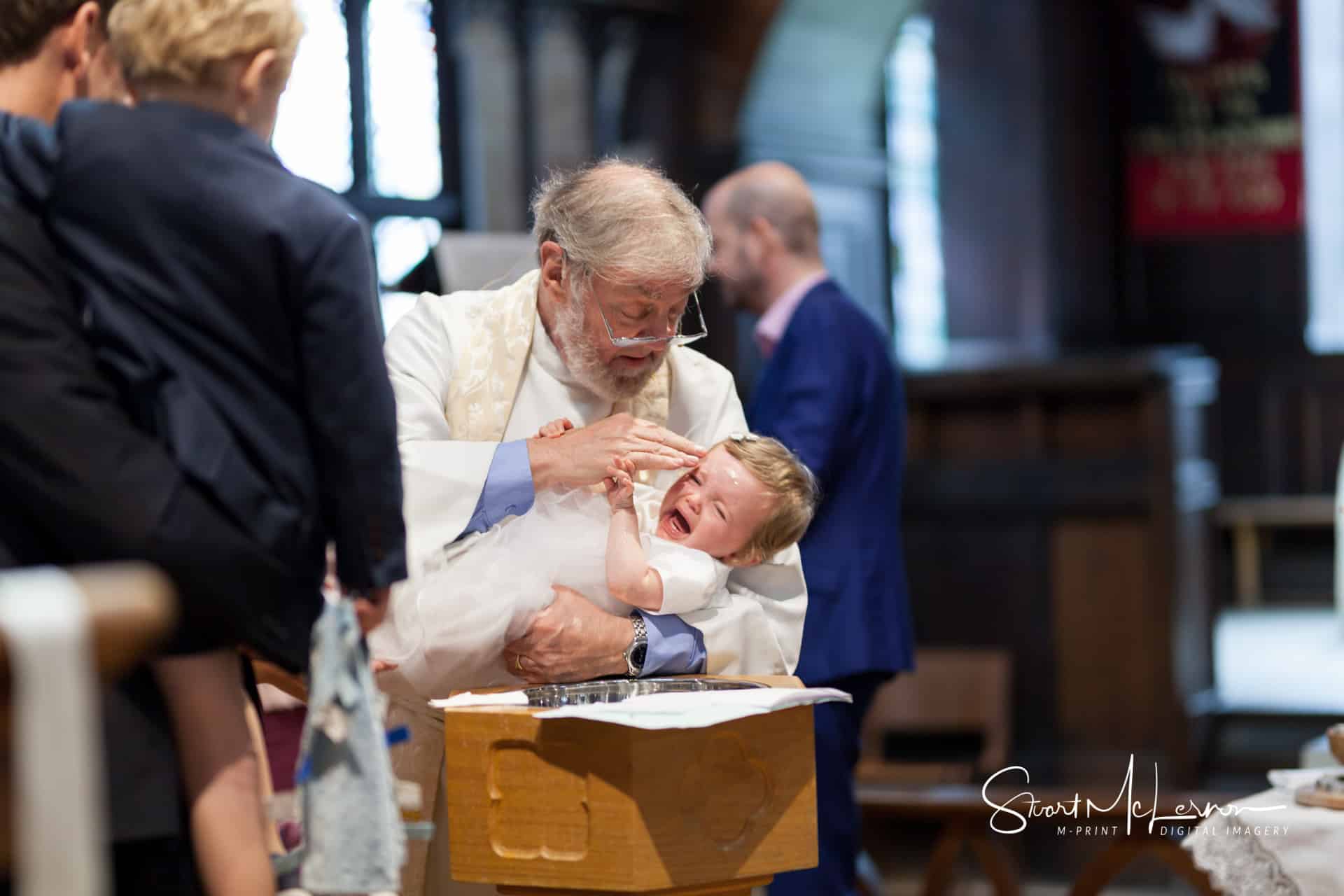 The priest undertook the ceremony amidst a background noise of other children, some in tears, some happily gurgling, some running around – but he did not lose his focus as this is quite the norm at these occasions. Likewise my job was to focus on capturing the important moments and grabbing those all-important candids that set the overall colour of the day.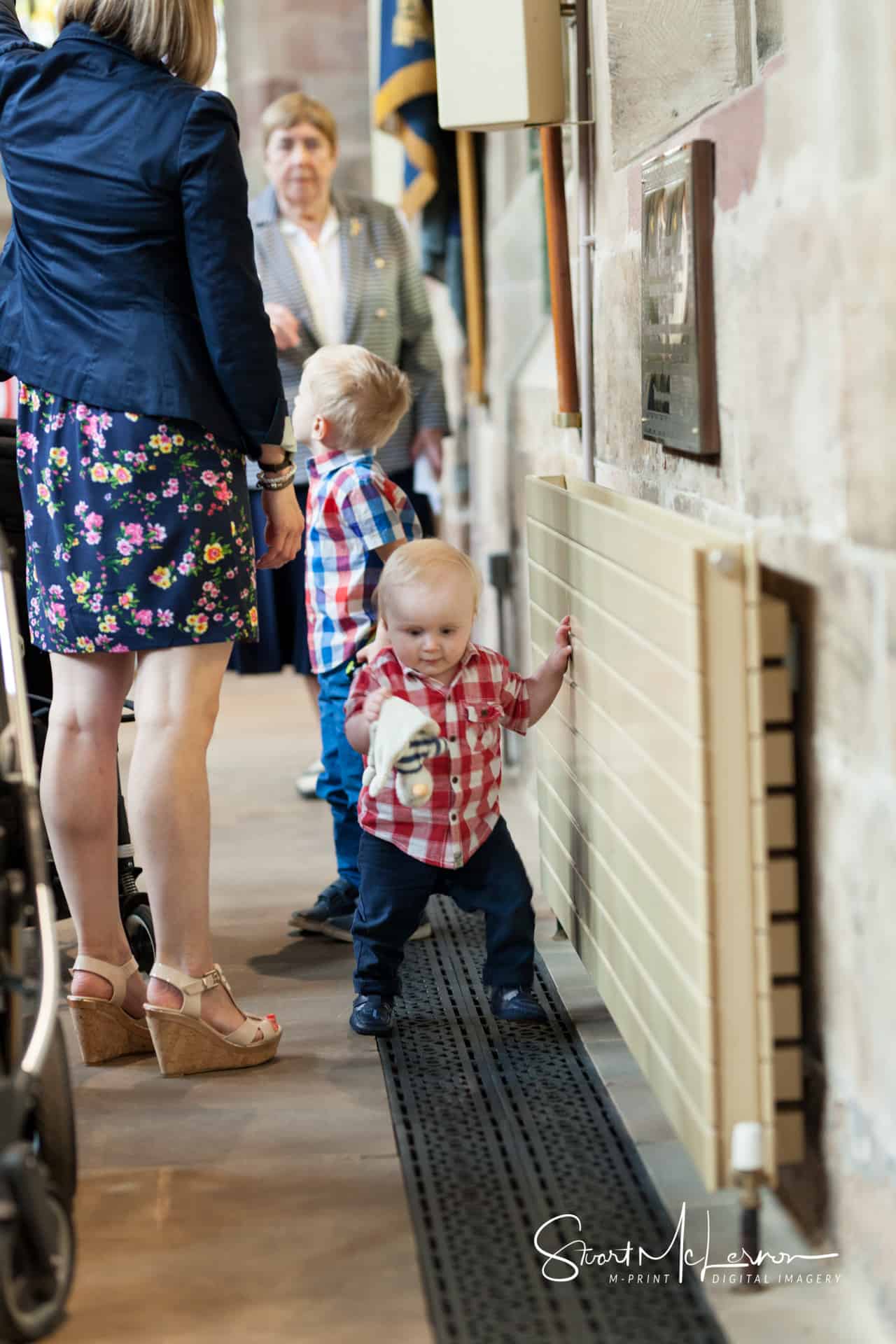 Following the service there were a few formals inside and outside the church, before we headed towards a local hotel for the celebration. There I was greeted with a surprise, a bouncy castle for the children in the function suite – what a stroke of genius! It meant the children could run and bounce and burn off their energy while the adults could supervise from their tables. I think it's safe to say that Sienna's Christening was enjoyed by all ages!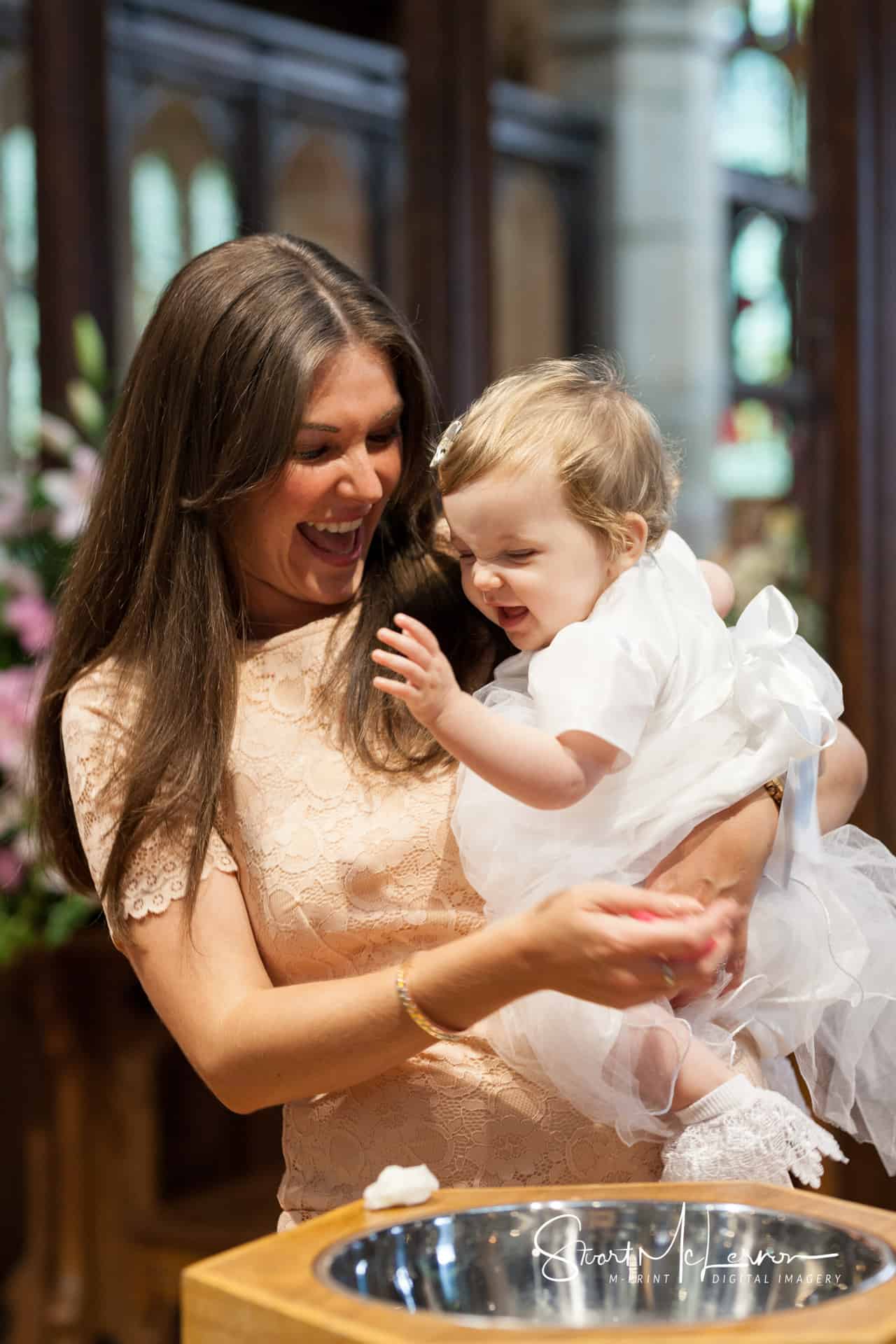 If you are planning a Christening or if you are getting married and looking for a St Bartholomews Church wedding photographer, please don't hesitate to drop me a message…