Chadderton Town Hall is a fine example of Edwardian architecture. Built in 1912/13 in the style of 'English Renaissance' and recently restored maintaining its traditional features in regal reds and gold. This is a perfect venue for your family events. The Chadderton Town Hall is the home of the Oldham Registrars Service who deal with all the legal and ceremonial aspects of weddings, naming ceremonies, certificates etc. It features charming gardens and a beautifully renovated ballroom (the Garforth Suite). You can hire it for up to 200 people. Constructed using red brick and Yorkshire stone its central feature is the stone portico above the balcony. Above this is an impressive stained glass window portraying Chadderton's old coat-of-arms. Internally, the entrance hall is equally impressive with pillars, mouldings, chandeliers, and ornate windows. The staircase, with its massive stone balustrades, leads to the Edwardian ballroom. It also has a magnificent staircase that forms a perfect backdrop for your wedding pictures.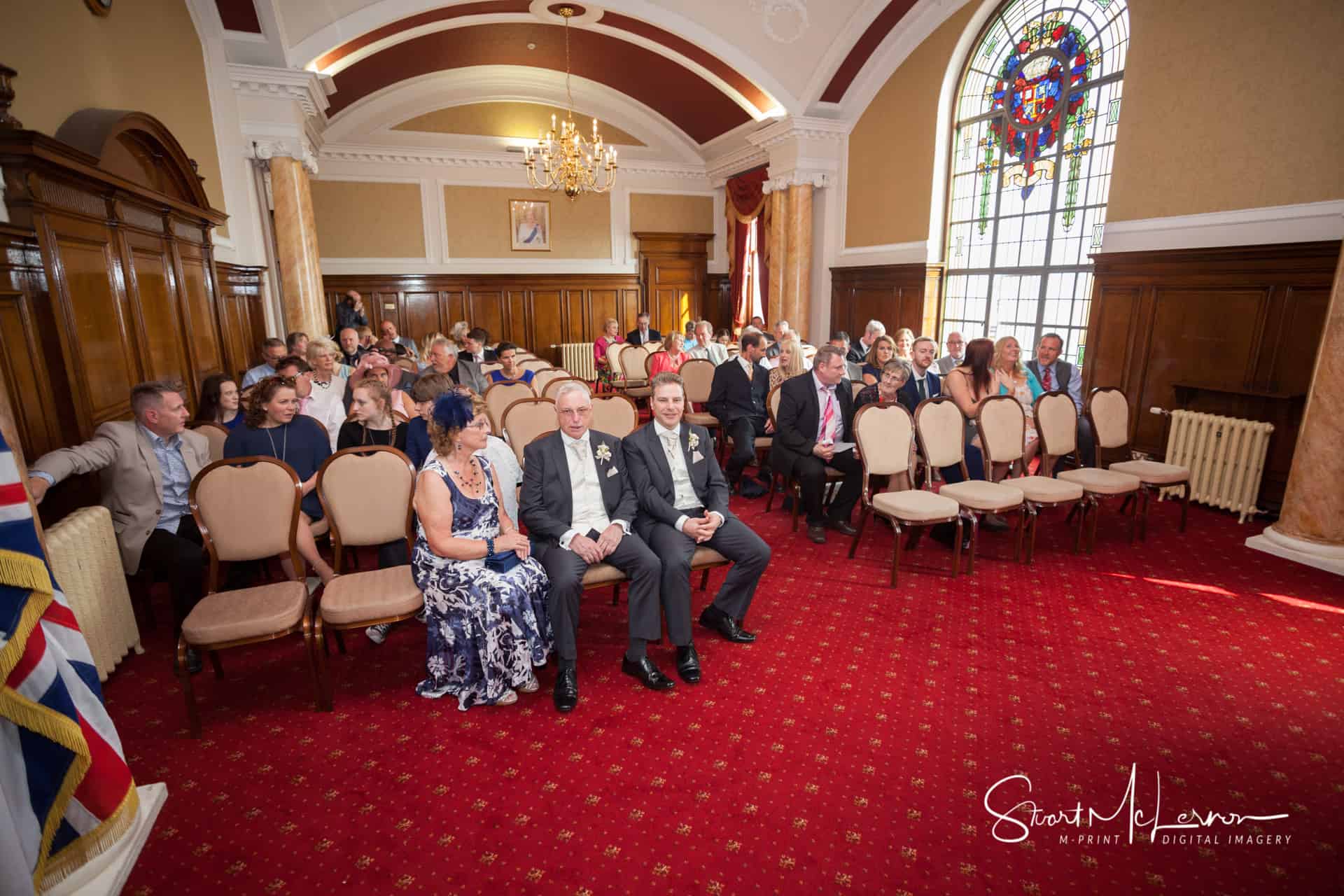 Wedding Spaces at Chadderton Town Hall
The beautiful ballroom, also known as The Garforth Suite is the largest and holds up to 200 people. The Oak Room is the main ceremony room. As it's name implies, the room is filled with lovely oak panelling.
The Green Room is Chadderton Town Hall's smaller ceremony room for up to 20 people. Finally the Register Office is Chadderton Town Hall's smallest with room for up to 6 people.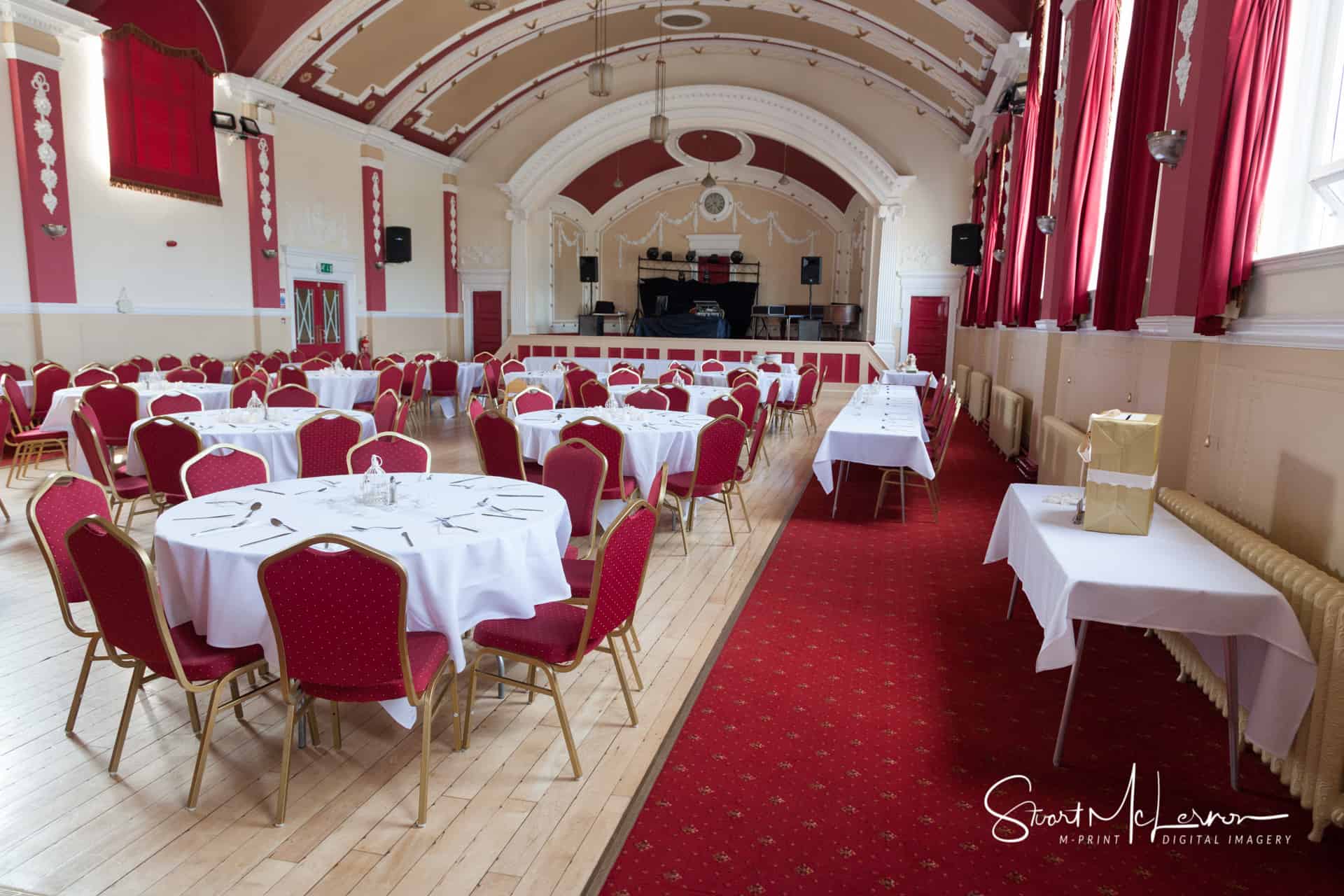 Are you getting married at Chadderton Town Hall?
If you have chosen Chadderton Town Hall for your wedding, then congratulations! You have chosen a beautiful venue and I know you will have an amazing day. If you have any questions at all about wedding photography or if you would like to find out more details about the packages that I offer, please do not hesitate to contact me and I will reply to you as soon as I am able.