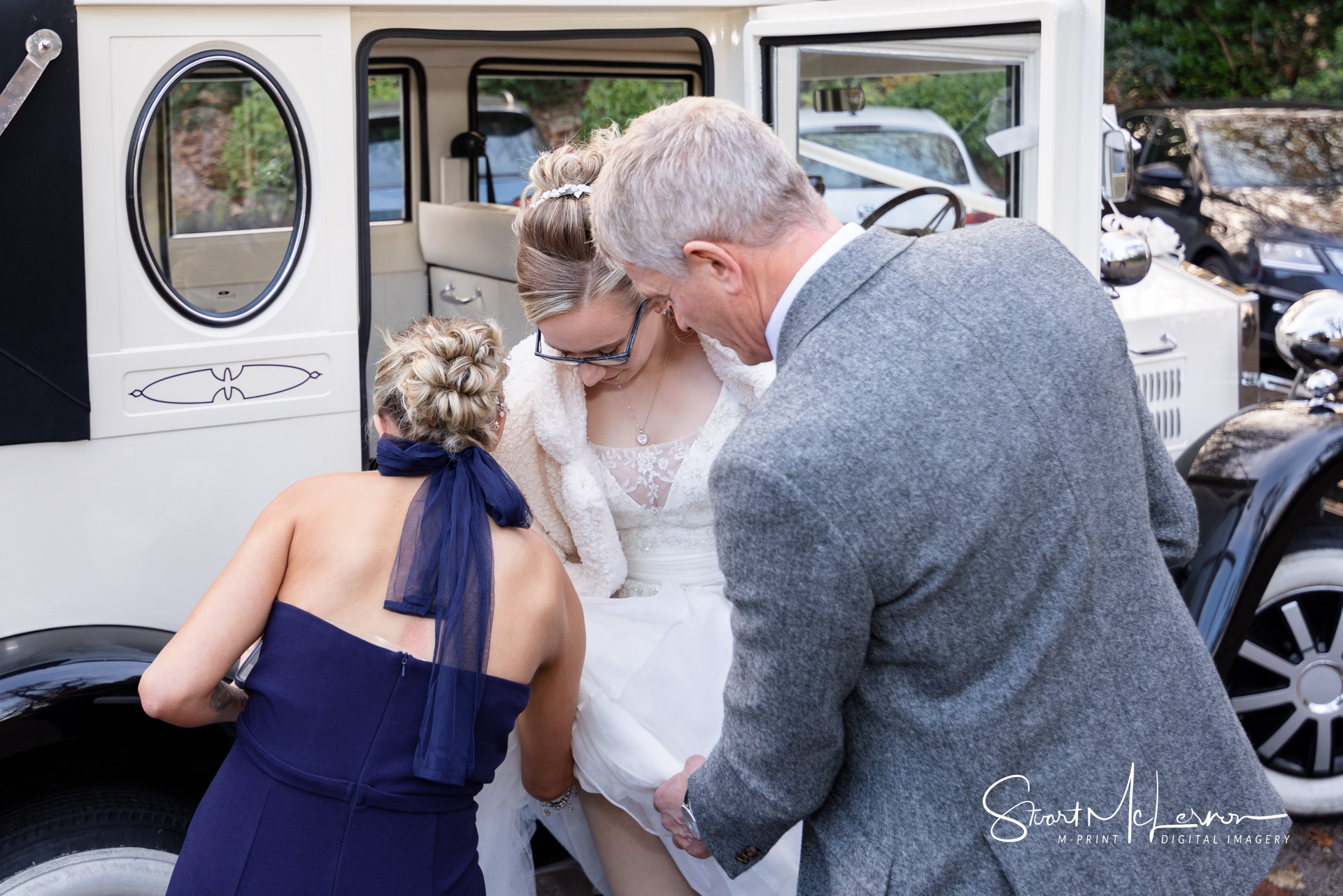 Samantha contacted me via the Hitched platform to ask if I was available to be her Oaklands Hall Wedding Photographer, initially asking for 2 hours coverage, but once we discussed her plans for the day, we upped the coverage to 3 hours. For some people, a full day of wedding photography is not a priority – only the key moments are necessary, and I think that's only natural. I like to be flexible in the hours that I work so if you only require coverage of a few hours and I have the date free, especially if it's a mid-week or last minute booking, then please contact me and I'll be more than happy to provide you with a bespoke quote. Oaklands Hall is located in the outskirts of Hyde and the Oaklands Suite was perfect for their requirements.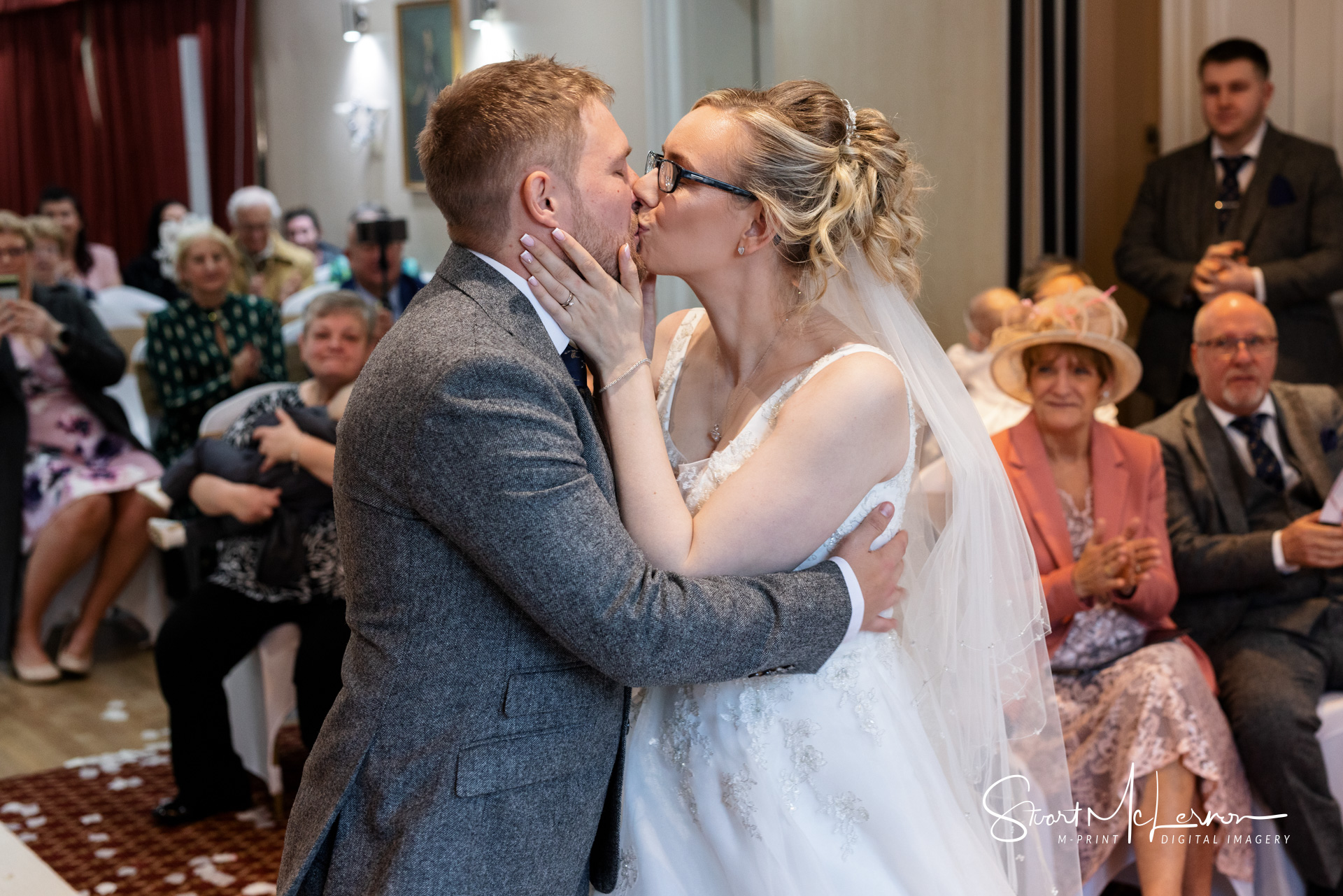 Oaklands Hall Wedding Photographer
Juggling time with their 3 children meant that I manage to have a face-to-face meeting with Samantha and Daniel before their day, but we had good communications by email to ensure their questions were answered and their needs were met. With the information given, I was able to give a shooting brief to my assistant Rick who was on-hand to catch those alternative angles and get the best coverage for the timescale. Daniel was calm and relaxed when I met him on the day and introduced myself as their Oaklands Hall Wedding Photographer. Samantha however was showing some nerves when she arrived in her wedding car, but I managed to have a quick chat with her to go over the key points of their wedding plans. She took a deep breath and stepped forwards towards her wedding ceremony.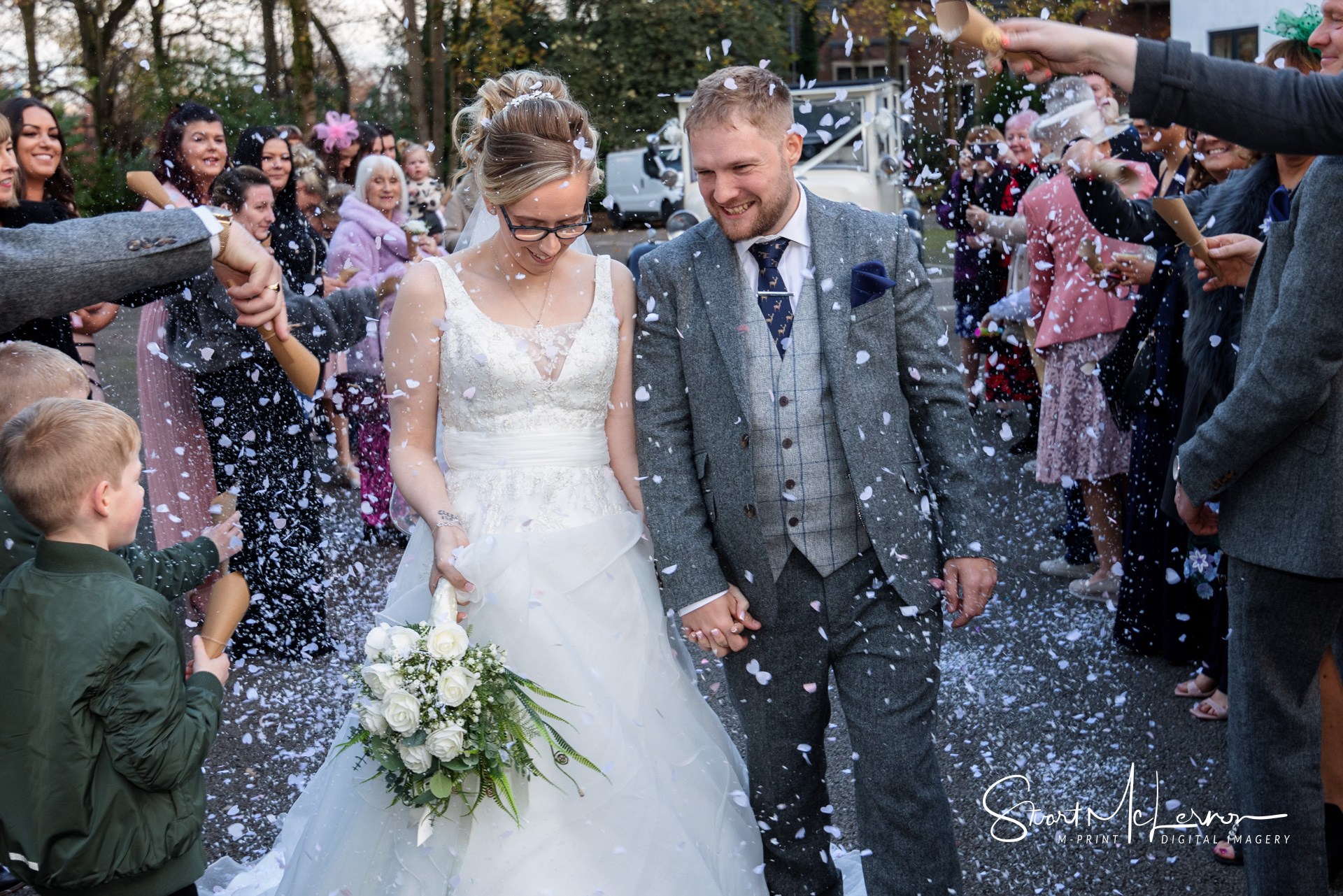 Shooting a wedding in December wedding means shorter daylight hours, so once the ceremony was done I took the couple and their guests outside to arrange them in a line to do the confetti walk. This broke the ice and put everyone at ease for their group shots while we still had light, before they moved on to Stamford Golf Club to continue their celebrations.
If you are getting married and looking for an Oaklands Hall wedding photographer, please don't hesitate to drop me a message…
| Oaklands Hall Wedding Photographer |