Warrington Town Hall is a charming venue for you to enjoy the perfect Cheshire wedding photography experience, designed by James Gibbs and built in 1750 as an elegant Georgian mansion by the name of Bank Hall.
The front south-facing facade has nine bays. The centre area has four large three-quarter attached composite columns with a pediment bearing the arms of the Patten family. In the middle there is also an open two-arm staircase, with a fine wrought iron balustrade, leading up to the main entrance, which is flanked by a pair of arched windows with the typical Gibbs surround.
The pediments of the windows on the main floor in the side sections have alternating triangular and elliptical heads. The construction year, 1750, is shown on the rainwater-heads on the sides of the building. The north side of the hall is completely of brick and altogether simpler.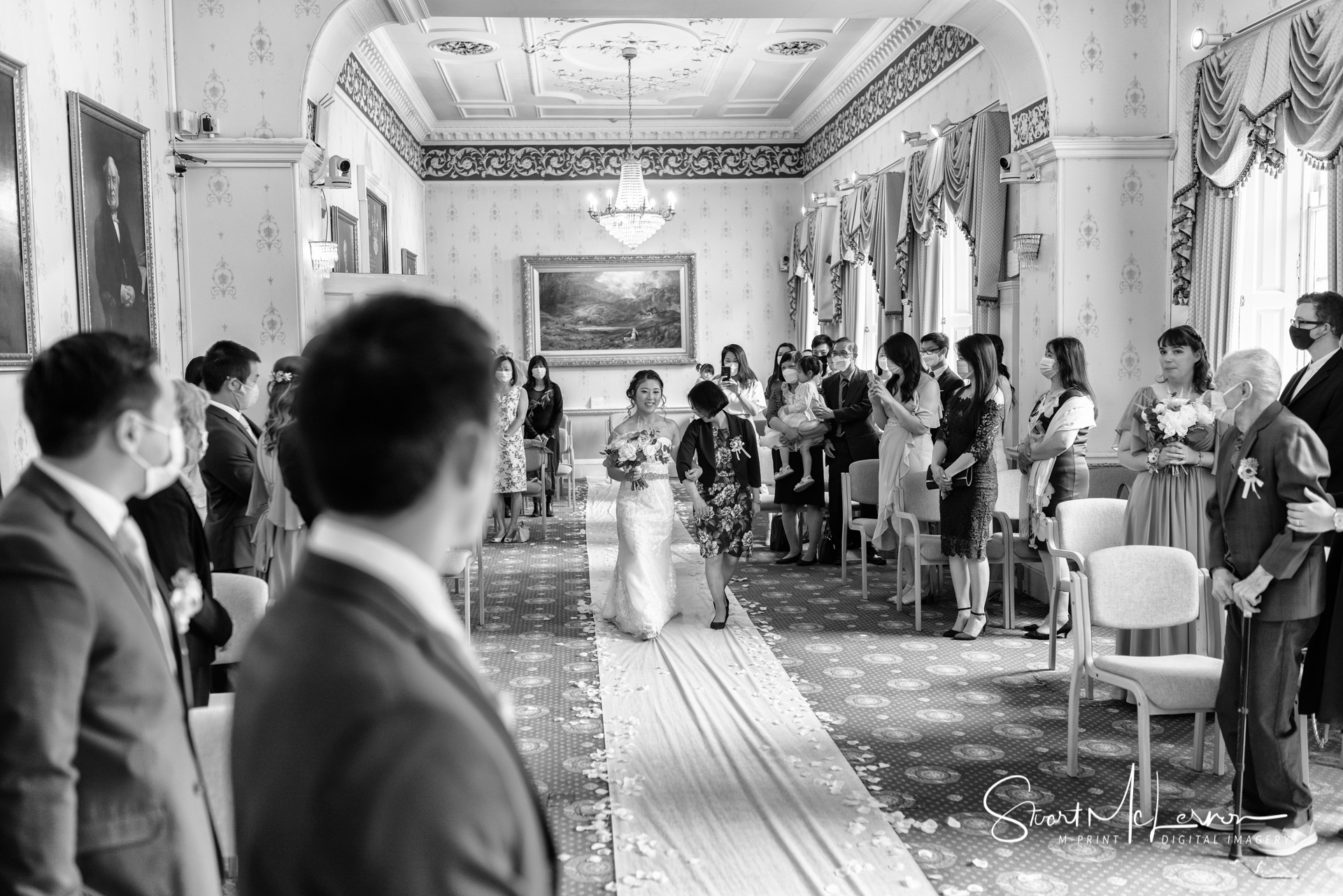 When the council bought Bank Hall in 1870 and turned it into Warrington's new town hall, local people started to complain that they were paying rates which helped to look after the building – but they couldn't even see it! So Frederick Monks, one of the town's earliest councillors, came up with an idea. As a local ironmaster, he could give the town hall a fitting entrance.
Originally intended for Queen Victoria's Sandringham home in Norfolk – The Queen was meant to see them for the first time at the international exhibition of 1862 but, clearly visible through the gates, was a statue of Oliver Cromwell. As Cromwell had signed King Charles I's death warrant, royalty didn't like him very much. The Queen's courtiers realised she wouldn't be amused to see the statue, and diverted her. Monks was able to buy and bring them to Warrington to stand at the front of the town hall lawn. The Golden Gates had a grand opening day in 1895.
Wedding Spaces at Warrington Town Hall
The Council Chamber sits on the North side of the building, flanked with large windows along the entire length bringing plenty of light into the space with views over the lawns. This space can accommodate around 50 guests for the civil ceremony.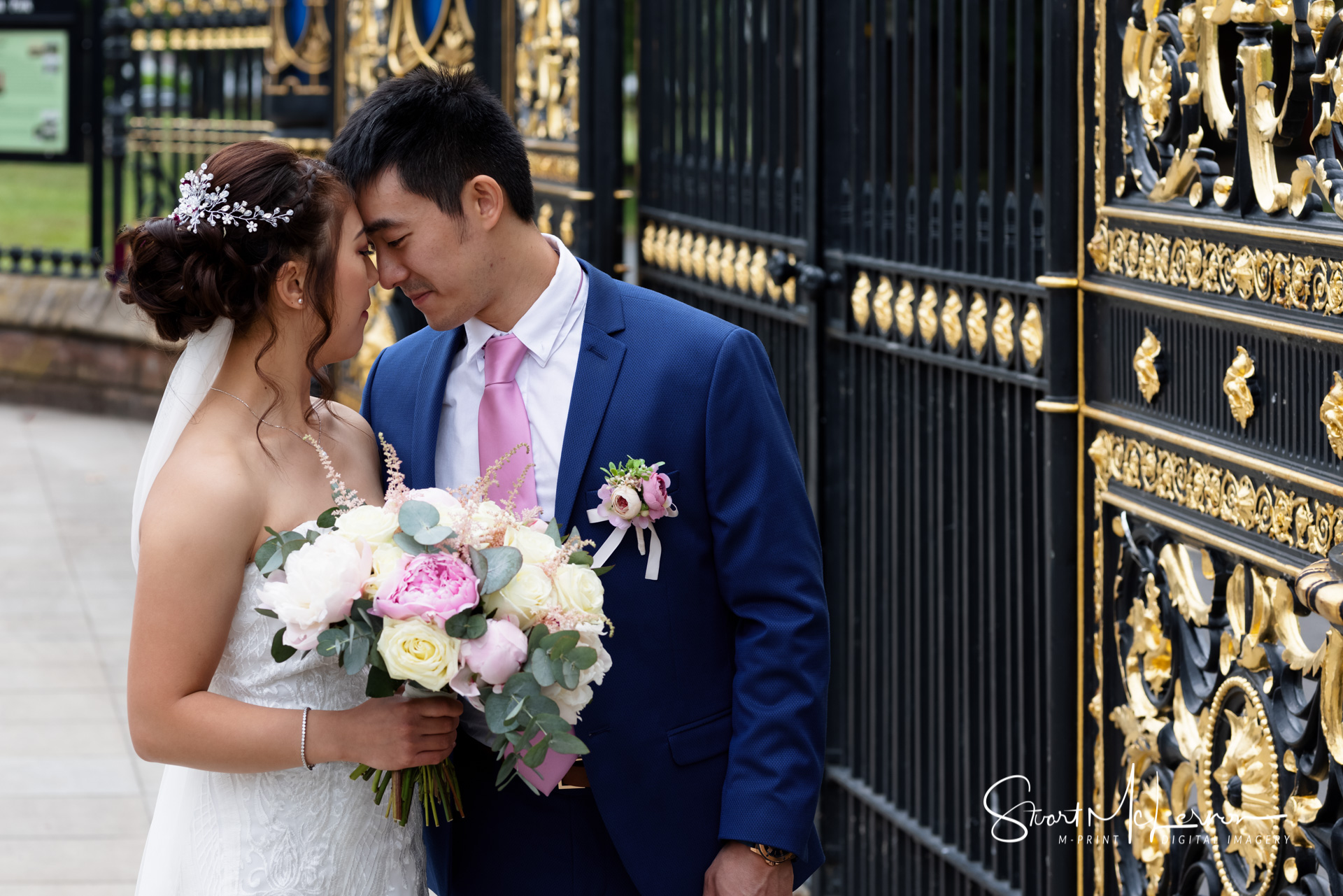 Are you getting married at Warrington Town Hall?
If you have chosen Warrington Town Hall for your wedding, then congratulations! You have chosen a beautiful venue and I know you will have an amazing day. If you have any questions at all about wedding photography or if you would like to find out more details about the packages that I offer, please do not hesitate to contact me and I will reply to you as soon as I am able.