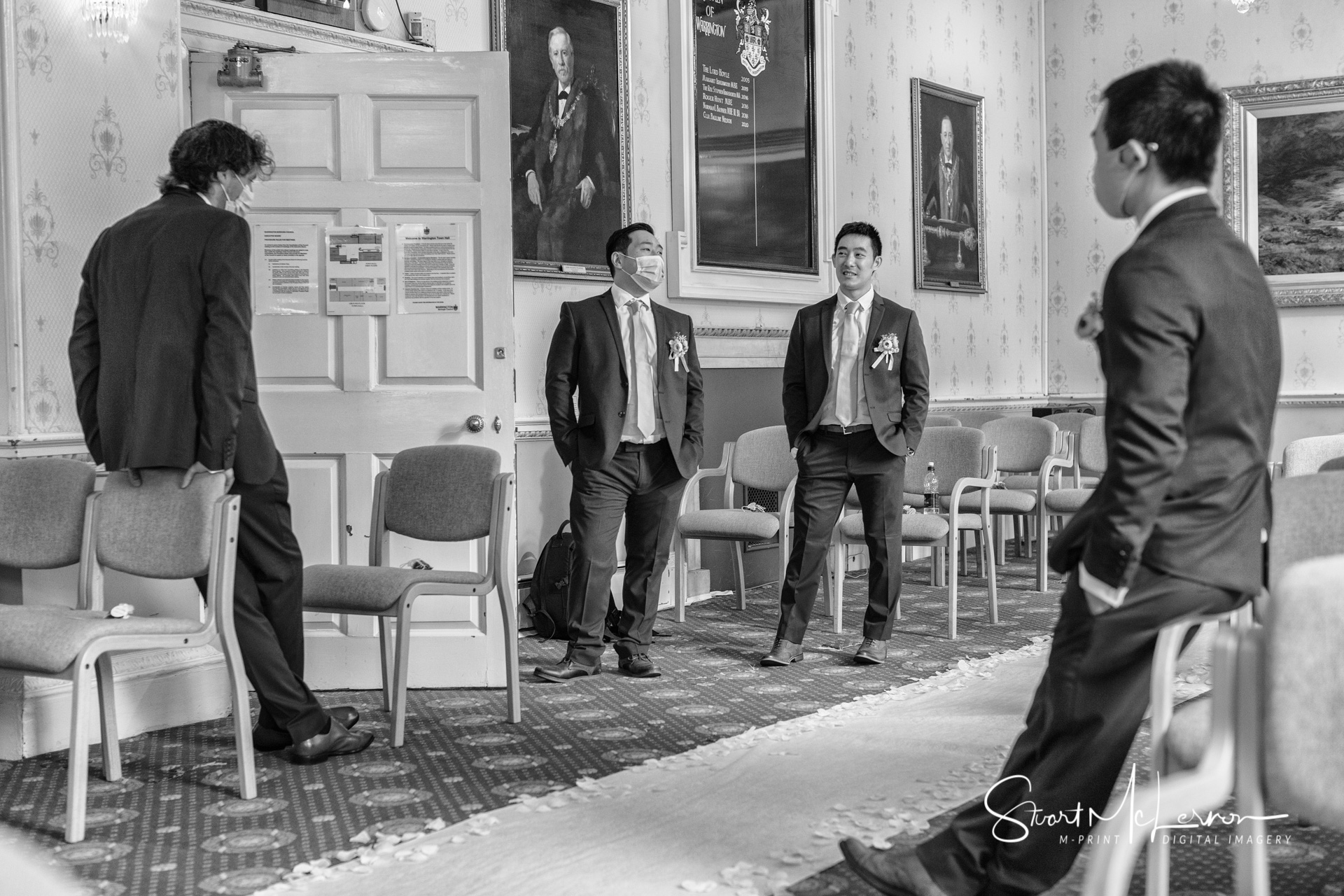 Nick and Lorna's wedding photography journey with me began in March 2021 when they sent an enquiry via my website contact form. Nick had already taken a look through my portfolio galleries which helps to make the decision to whether my style suits his vision. Of course we were still in the midst of the Covid-19 pandemic which meant restricted numbers and social distancing, so rather than the usual meet-and-greet visit, we went through the wedding brief via a Zoom meeting. I must confess I'm reasonably new to this and I did feel a little awkward but after a short time we both relaxed and were able to finalise the necessary details. As with my previous wedding, I had to break the news that my usual second-shooter Rick had broken his hand so I drafted in Adam to take his place.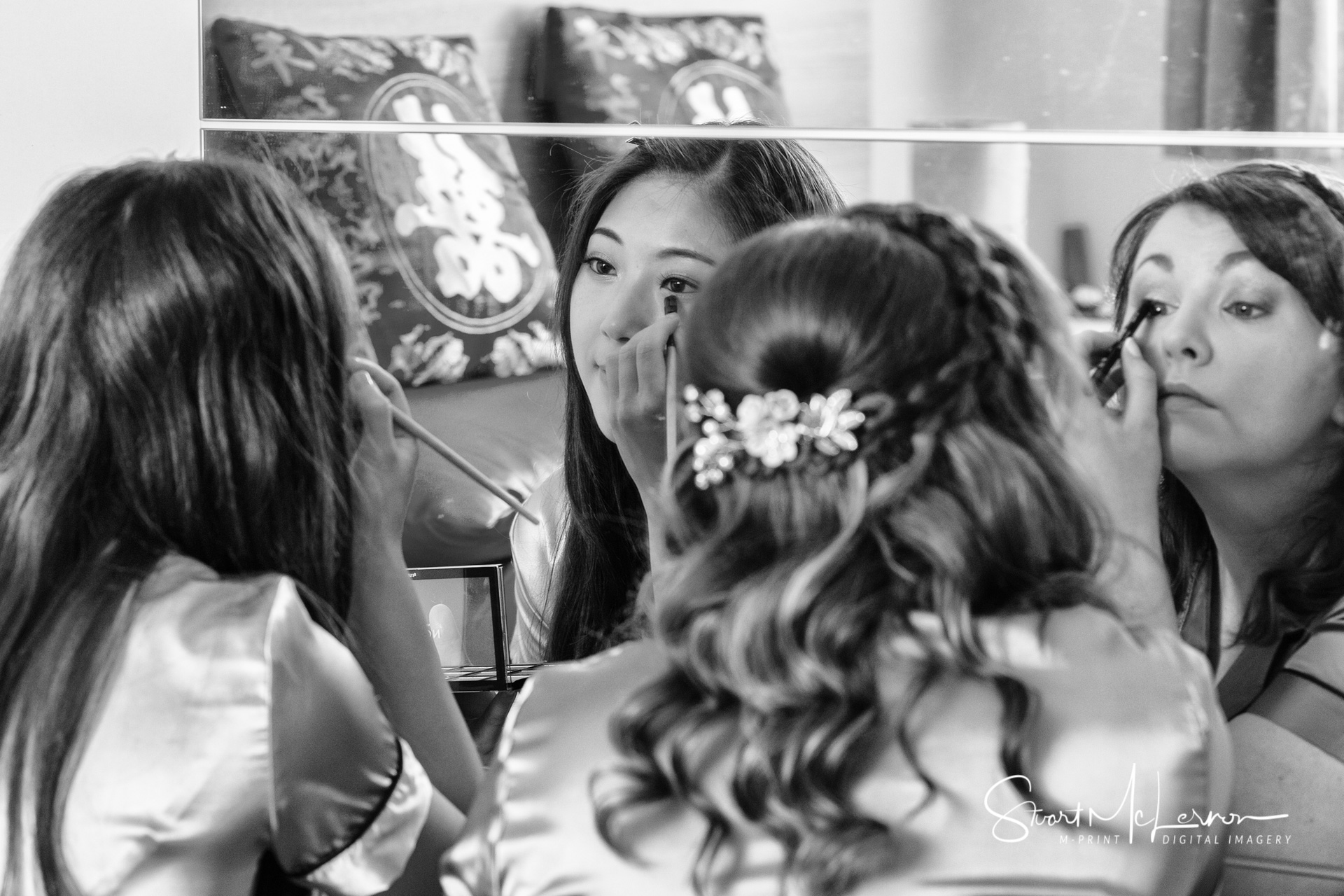 Warrington Town Hall Wedding Photographer
I sent Adam to meet with Nick at Warrington Town Hall so he could cover the groom prep shots while I met with Lorna, her mum and bridesmaids at the family home. This was the first time we had met but within 5 minutes everyone was relaxed and laughing which makes it easier to focus on capturing those all-important emotions and candid moments as the bridal prep continued. Bridal hair was taken care of by Danielle who, like myself wore a face mask to ensure that everyone in the house felt comfortable while we worked. Soon enough, it was time to head across to Warrington Town Hall where I was able to have a brief chat with Nick before the start of the wedding ceremony.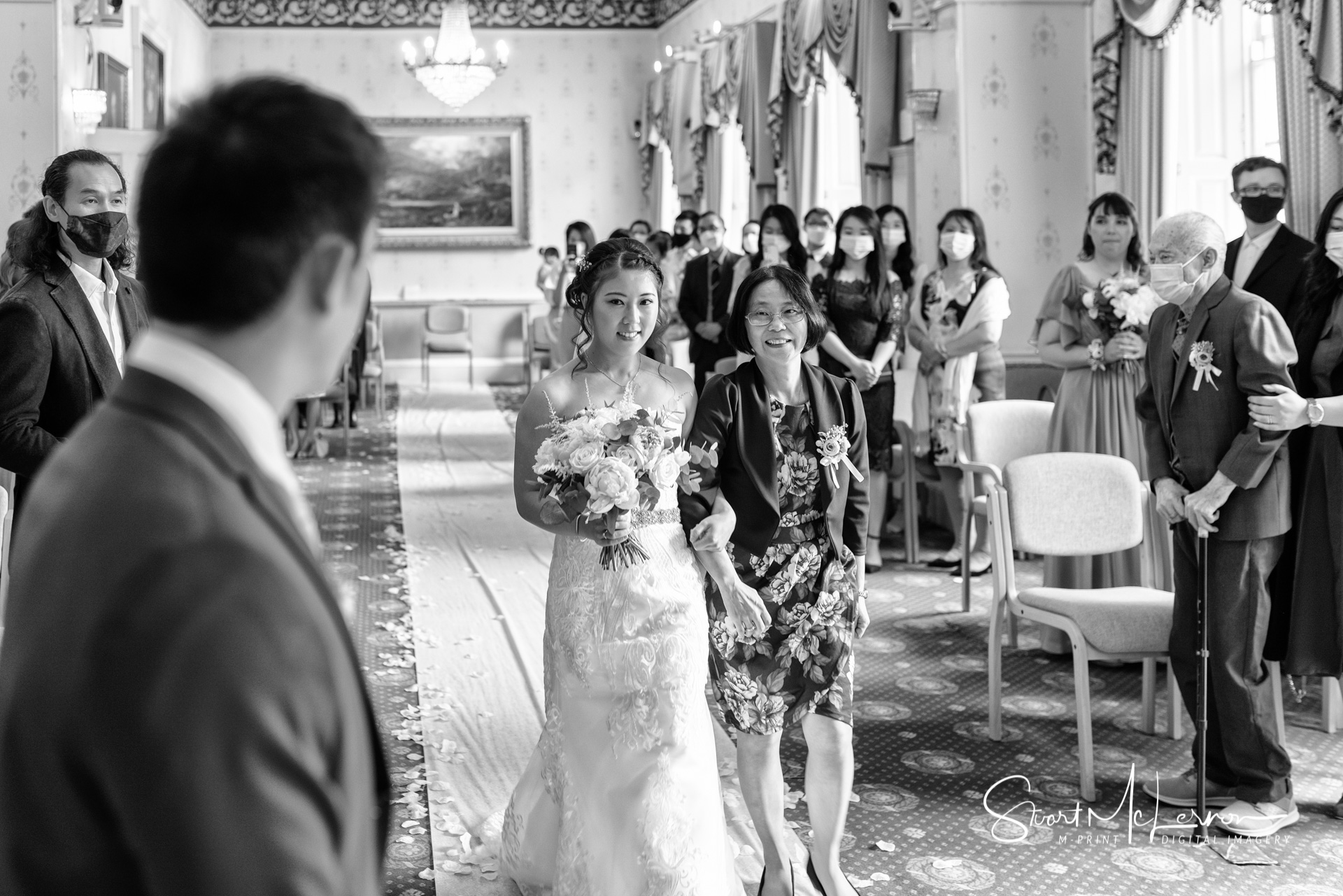 Lorna was led up the aisle by her mother and the beautiful civil ceremony began. With rings exchanged and the vows sealed with a kiss, everyone made their way out to the steps outside Warrington Town Hall for a group photograph, bringing a smile to the guests as I made them do 'jazz hands' for a few of the shots. On to the confetti shot and the group formals before we walked over to Warrington's Grade-II listed Golden Gates for some portraits. Like many couples in these post-pandemic times, Nick and Lorna are planning a larger wedding celebration later in the year and I am looking forward to meeting these lovely people to capture more memories.
If you are getting married and looking for a Warrington Town Hall Wedding Photographer, please don't hesitate to drop me a message…