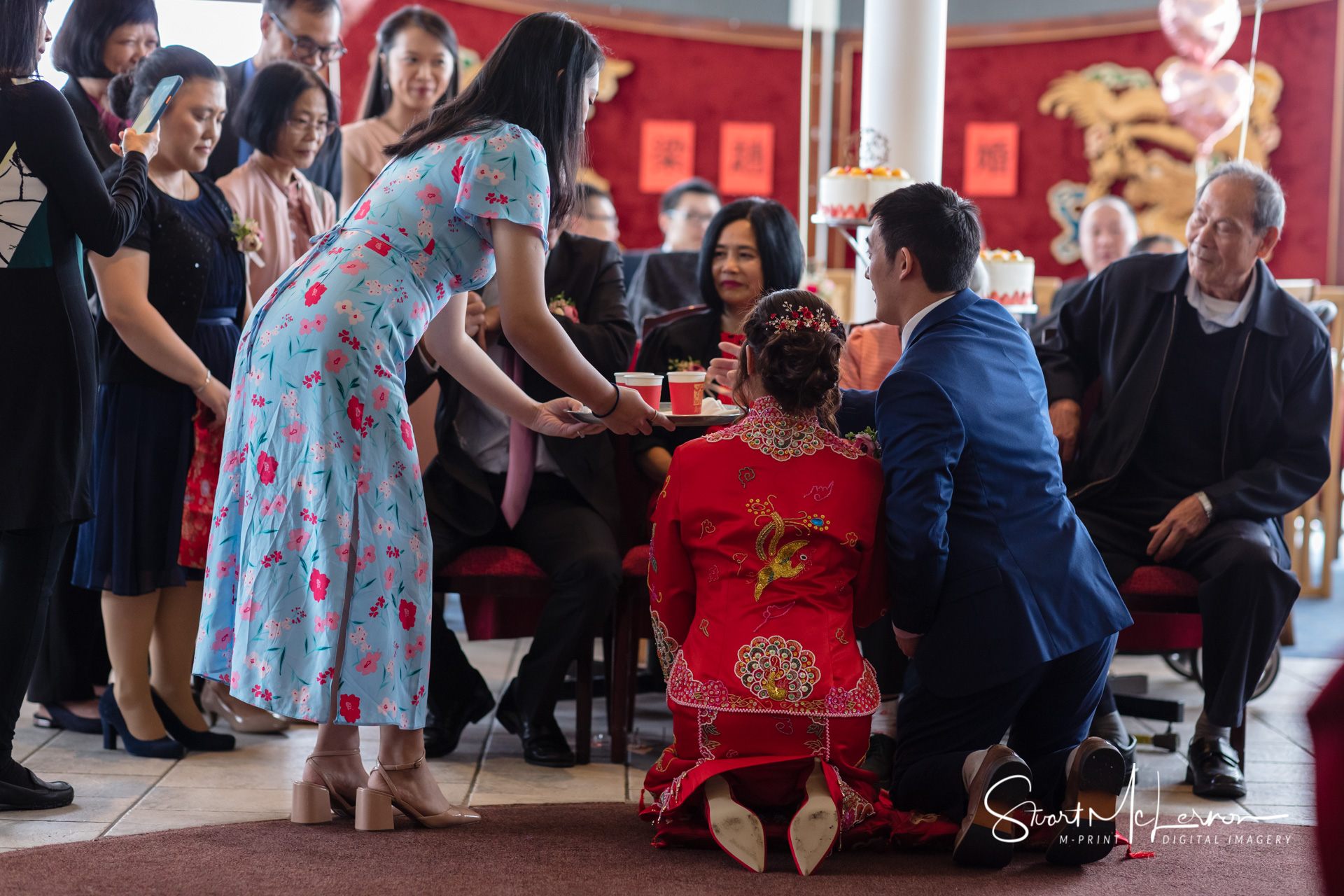 Following on from Nick and Lorna's wedding day at Warrington Town Hall, I was invited to The Chung Ku Restaurant in Liverpool to photograph their Chinese Wedding Celebrations which included a tea ceremony and a 10-course banquet. The tea ceremony is a common wedding tradition in Chinese culture when the bride and groom pay their respects and show their gratitude towards their parents, new in-laws, and elders by serving them tea. The phrase "please drink tea" is spoken in Cantonese. In turn, their families will give their blessings to the newlyweds by gifting them "hong baos" (red envelopes with money) or gold jewellery.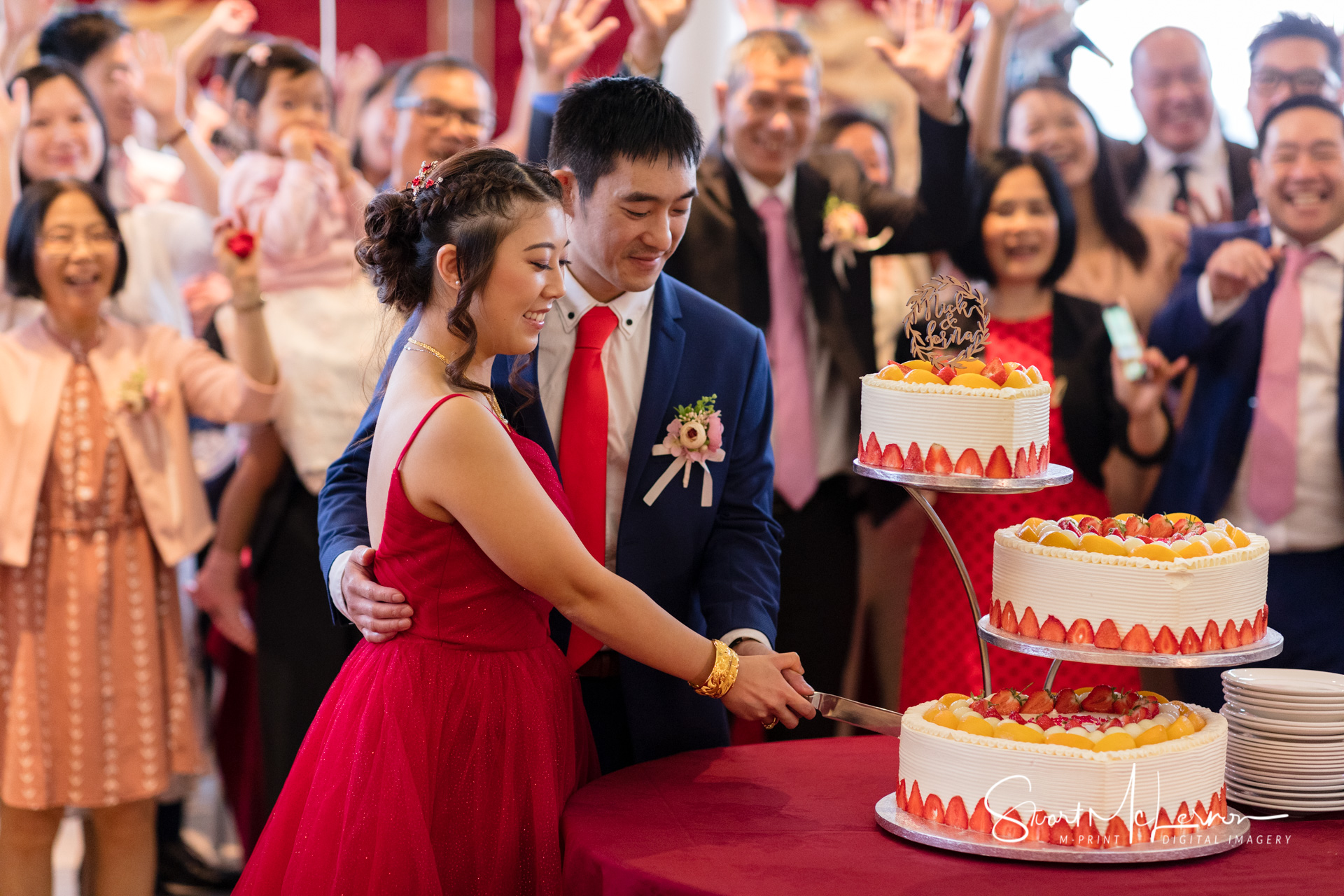 Chinese Tea Ceremony Photographer
With the Chinese Tea Ceremony photography done, it became all about the food – Nick and Lorna were kind enough to include myself and Rick as guests on one of the tables and It is no exaggeration to say that we didn't leave this day hungry! The guests who sat next to us explained what each dish was as they arrived at the table and with chopsticks in hand we dug in to a fantastic variety of amazing dishes. This is a hugely social part of the day and we enjoyed being a part of it.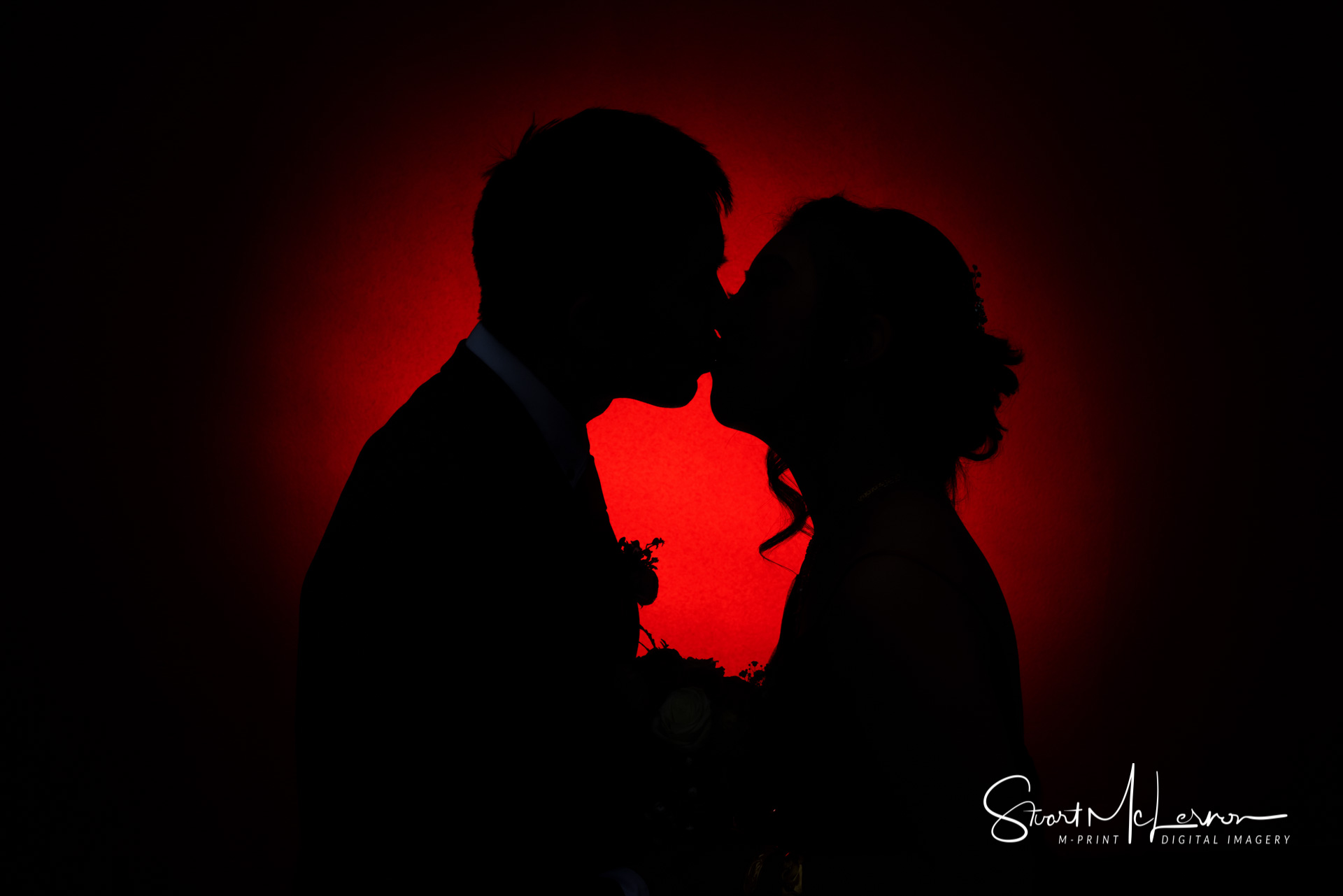 The couple made their way around the restaurant to toast a cheers to each table in turn and we gathered as a group to witness the cutting of a beautiful multi-tiered cake before we headed outside for a few portrait photographs. A quick shout out to the staff at the Chung Ku Restaurant who helped the day run smoothly with their efficient and professional table service. It was also wonderful to be in amongst a large group of guests again, as the recent pandemic draws to a close. Nick and Lorna had their celebrations surrounded by loving families, relations and friends. I count myself as a new friend and I wish them both the very best for their future together!