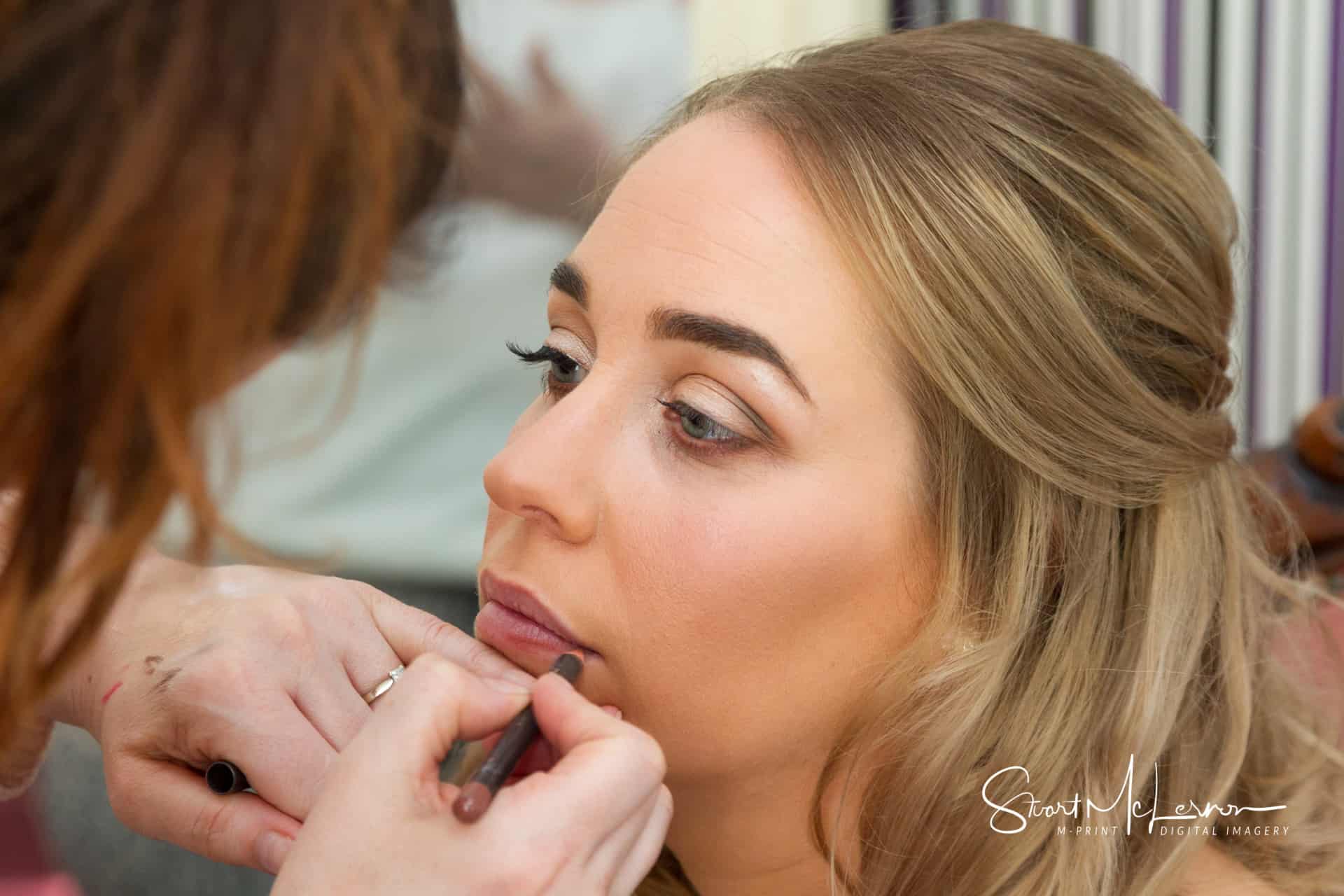 In stark contrast to the previous week's wedding, the weather for Warren and Gemma's wedding day was clear, warm and sunny; not at all typical for a British Saturday in March! Both the bride and groom's houses were filled to the brim with people – two hives of chaotic activity both preparing for one big meeting. To stand back and watch this spectacle for a moment, it still amazes me how so many people under one roof can manage to organise their time, synchronising their efforts together without getting in each other's way (mostly).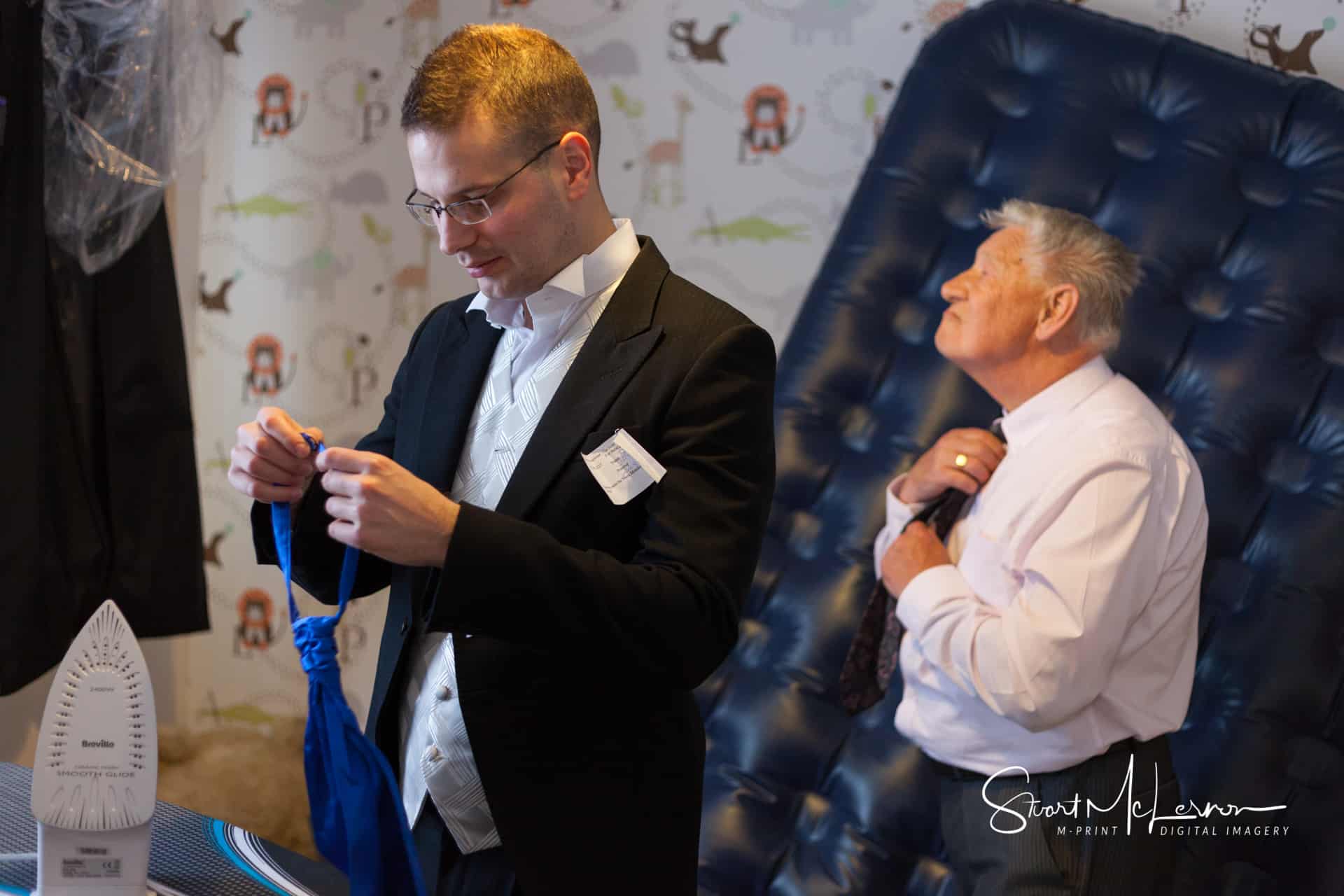 As with all weddings however, the chaos turned into organisation. The gents were well groomed and the ladies looked fabulous. The children looked angelic and everything was falling into place. Warren made his way to the church with the groomsmen to await the arrival of his bride-to-be. It is widely accepted as a tradition for the bride to keep the groom waiting for a few minutes but today's timetable was to be thwarted by roadworks. The bridal car was delayed by some 40 minutes! A quick call by myself to Rick, the second photographer to relay messages soon calmed nerves in the Church.
Mere Golf Wedding Photographer
We eventually got there and it was straight inside to get started. The emotions of the day caught up with Gemma for a moment as she stood teary-eyed at the bottom of the aisle. Fortunately her dad gave her some supporting words before she composed herself and made her way towards the altar. The service was light-hearted and once the vows were said, broad smiles emerged from both Warren and Gemma. After a flurry of confetti, it was over to The Mere Golf Resort to start the celebrations.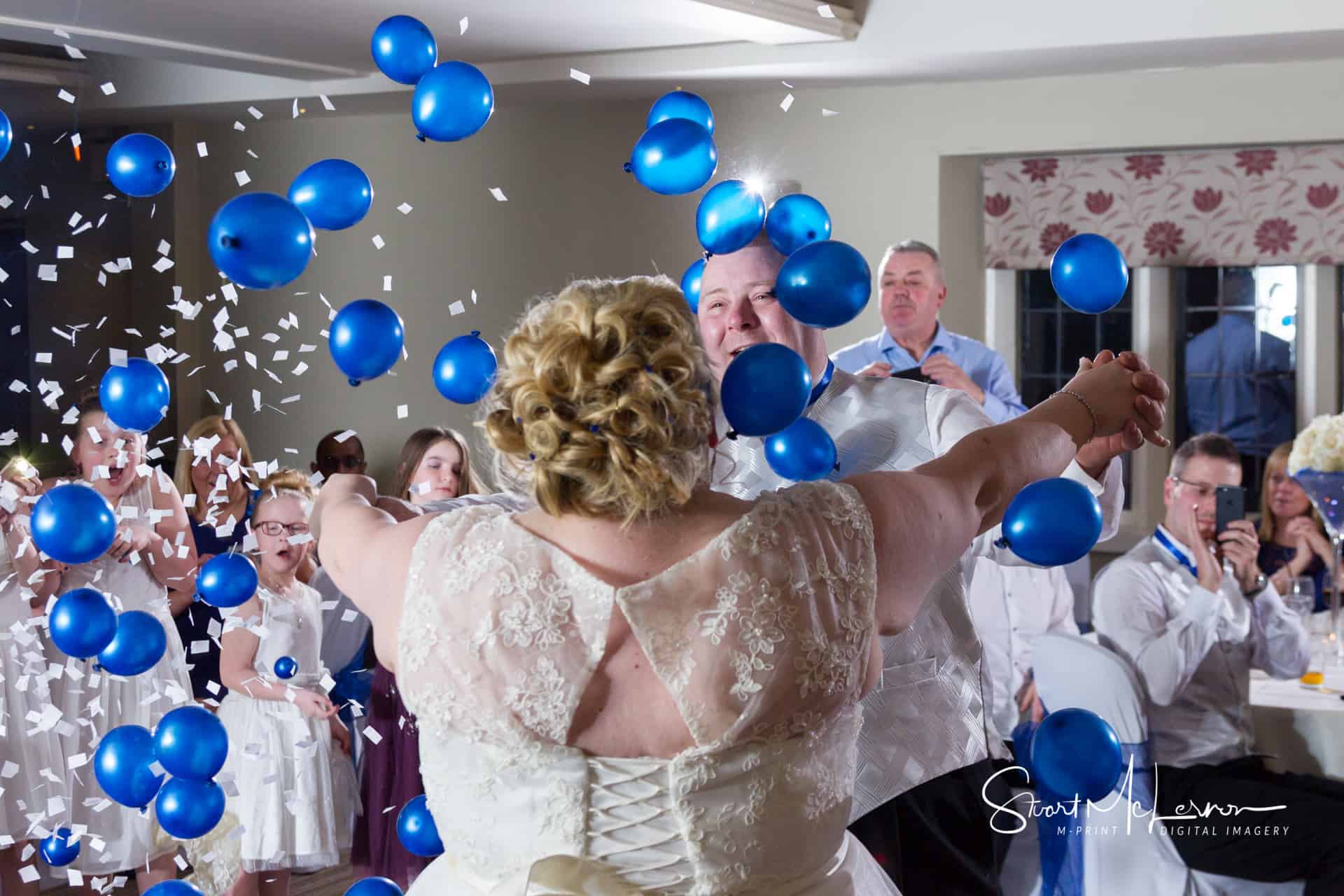 It was lovely to see such a spread of generations, from babies-in-arms to the elderly. It was also great to see two people having so much fun throughout the day and into the night, surrounded by family and friends. This is what weddings are about: a meeting of minds, a meeting of hearts – witnessed by those who matter. My best wishes to Warren and Gemma on their future together. I enjoyed capturing many moments of their day.
If you are getting married and looking for a Mere Golf Resort wedding photographer, please don't hesitate to drop me a message…
| Mere Golf Resort Wedding Photographer |