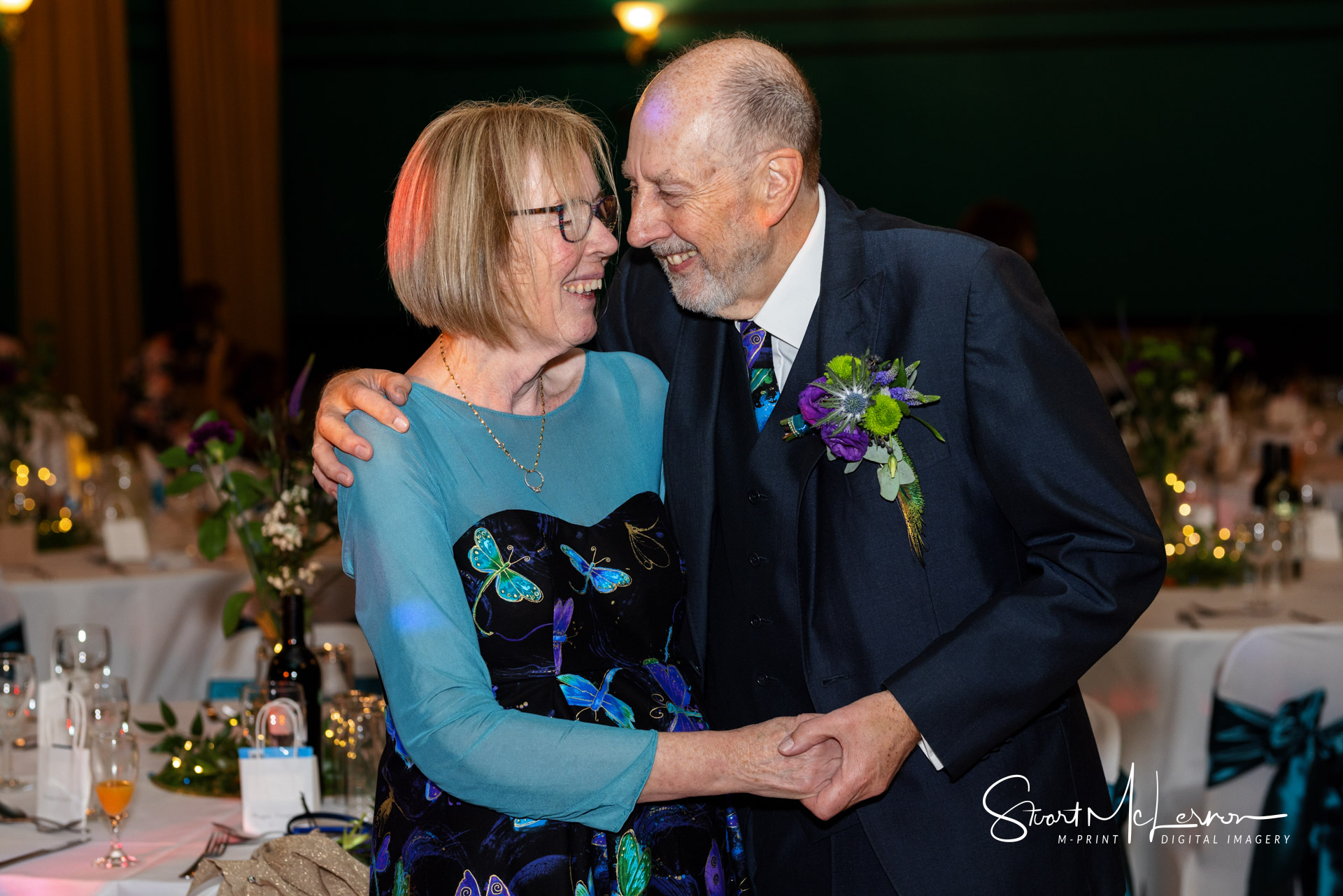 Stockport Town Hall is a Grade II listed building with renaissance architecture, built in 1905 and given the nickname "The Wedding Cake", due to the stunning marble tiered clock tower above the main entrance. This landmark building is quite popular with couples who want to get married locally and it was my privilege to be asked by Bob and Gill to be their Stockport Town Hall Wedding Photographer, to be followed with celebrations at Stockport Masonic Guildhall.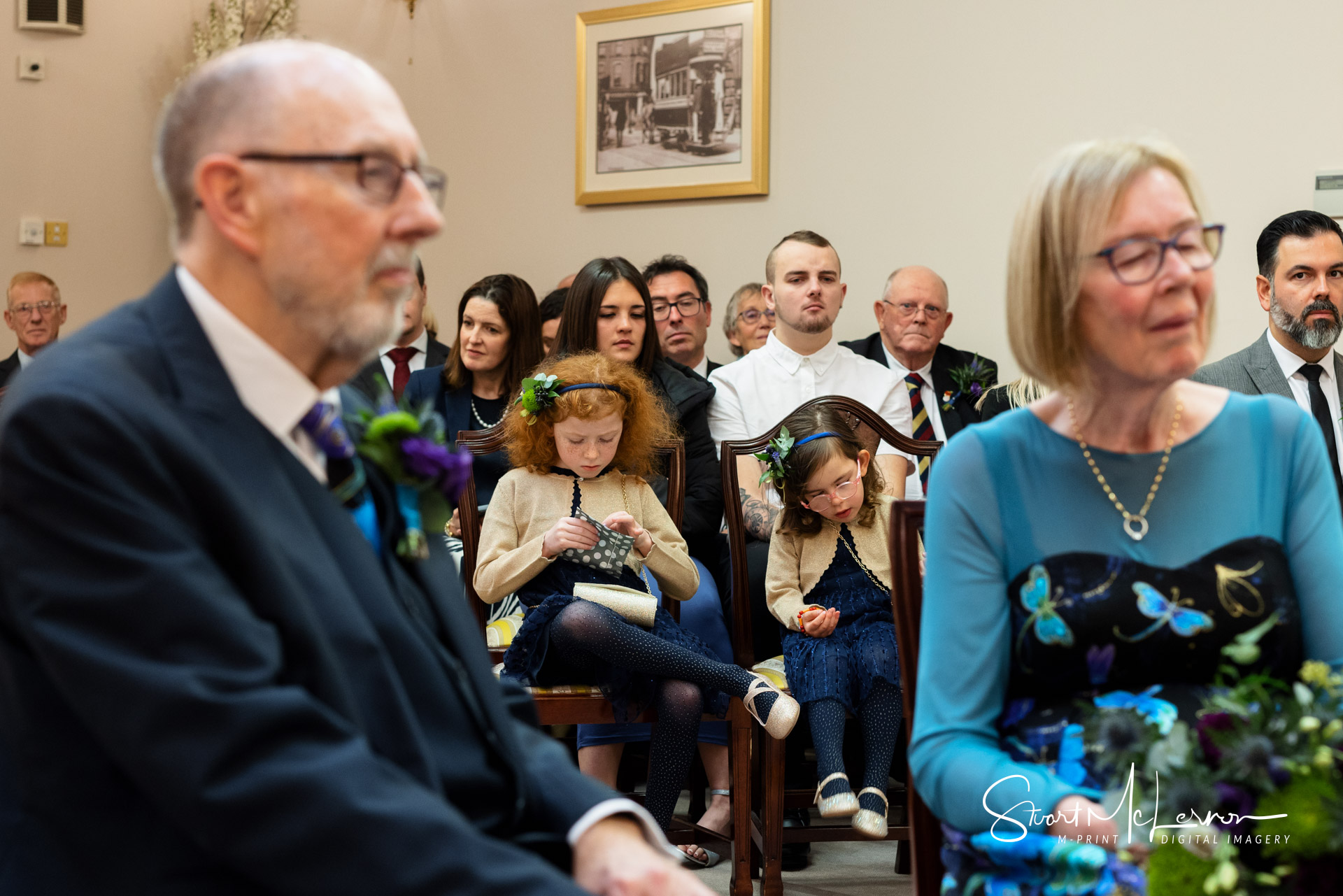 I don't think Bob and Gill would mind me describing them as a couple who are in their senior years. After their initial contact through Hitched, they asked me to arrange a face-to-face meeting and I was invited to their home to discuss the details for their day. Once given a cup of tea and biscuits, they explained their aim of having a simple service in front of their nearest and dearest, followed by a celebration afterwards, amongst their wider circle of friends and family at the nearby Stockport Masonic Guildhall.
Bob and Gill chose to be seated for their ceremony in the Sir A Brumwell Thomas room of Stockport Town Hall, in front of around 55 guests. Paul, their best man, is a Chelsea Pensioner and attended wearing his bright red uniform. He was quite the focal point for may guests who Paul was more than happy to talk to. Having sealed their vows with a kiss, they made their way outside for the group shot and were greeted with a classic Stockport rain shower – needless to say we didn't hang around long!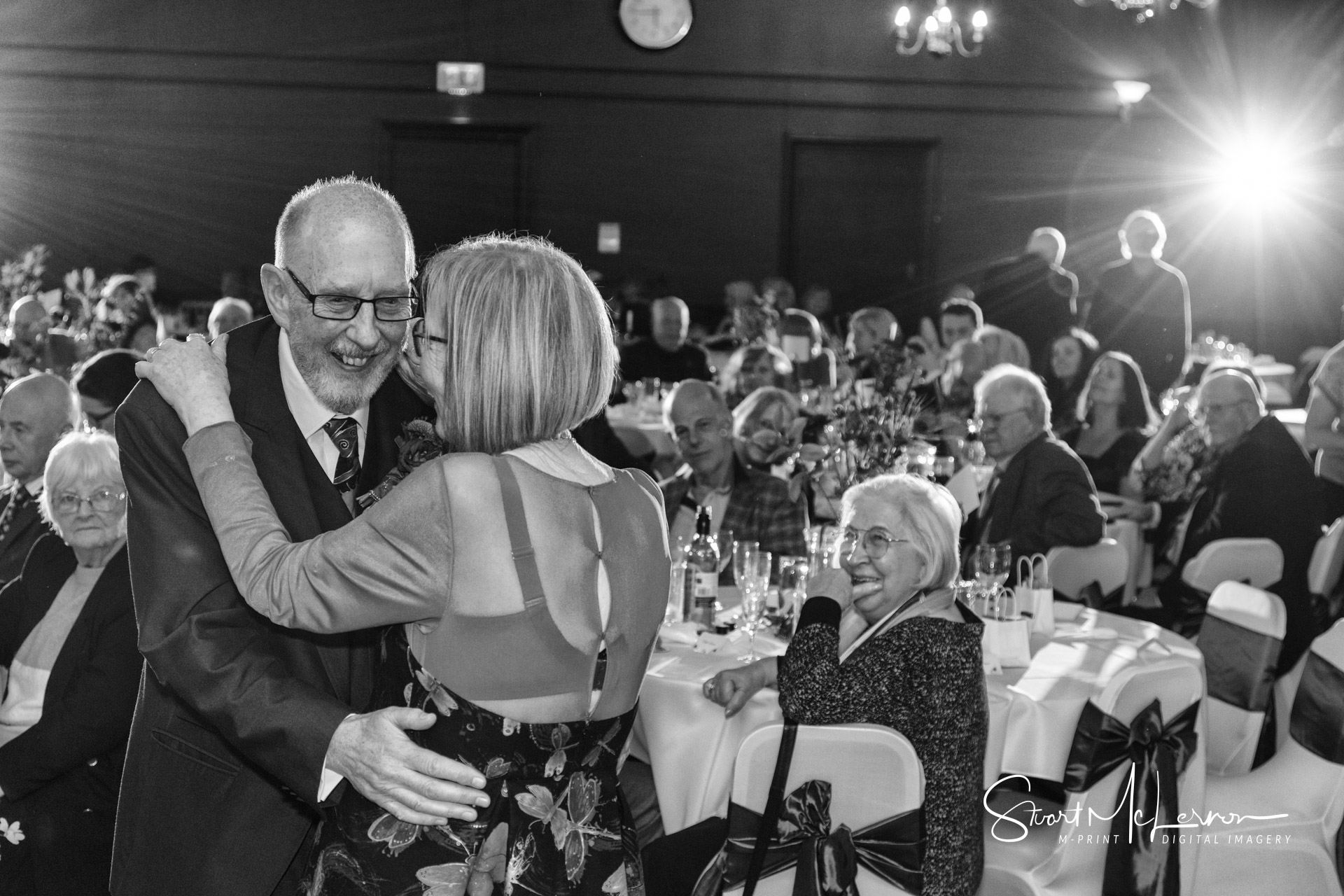 The atmosphere in Stockport Masonic Guildhall was much calmer once we were indoors out of the rain. The buffet food was delicious and all the guests were well-fed by the time of the speeches. Bob's speech was heartfelt and received with warm applause by his guests. Exit stage left for the cake cut and they soon embraced for their first dance as man and wife. The dance floor soon filled as they were joined by their guests but Bob and Gill really only had eyes for each other. A relatively short day's shooting, but a flawless way to show us what love is all about!
If you are getting married and looking for a Stockport Town Hall wedding photographer, please don't hesitate to drop me a message…