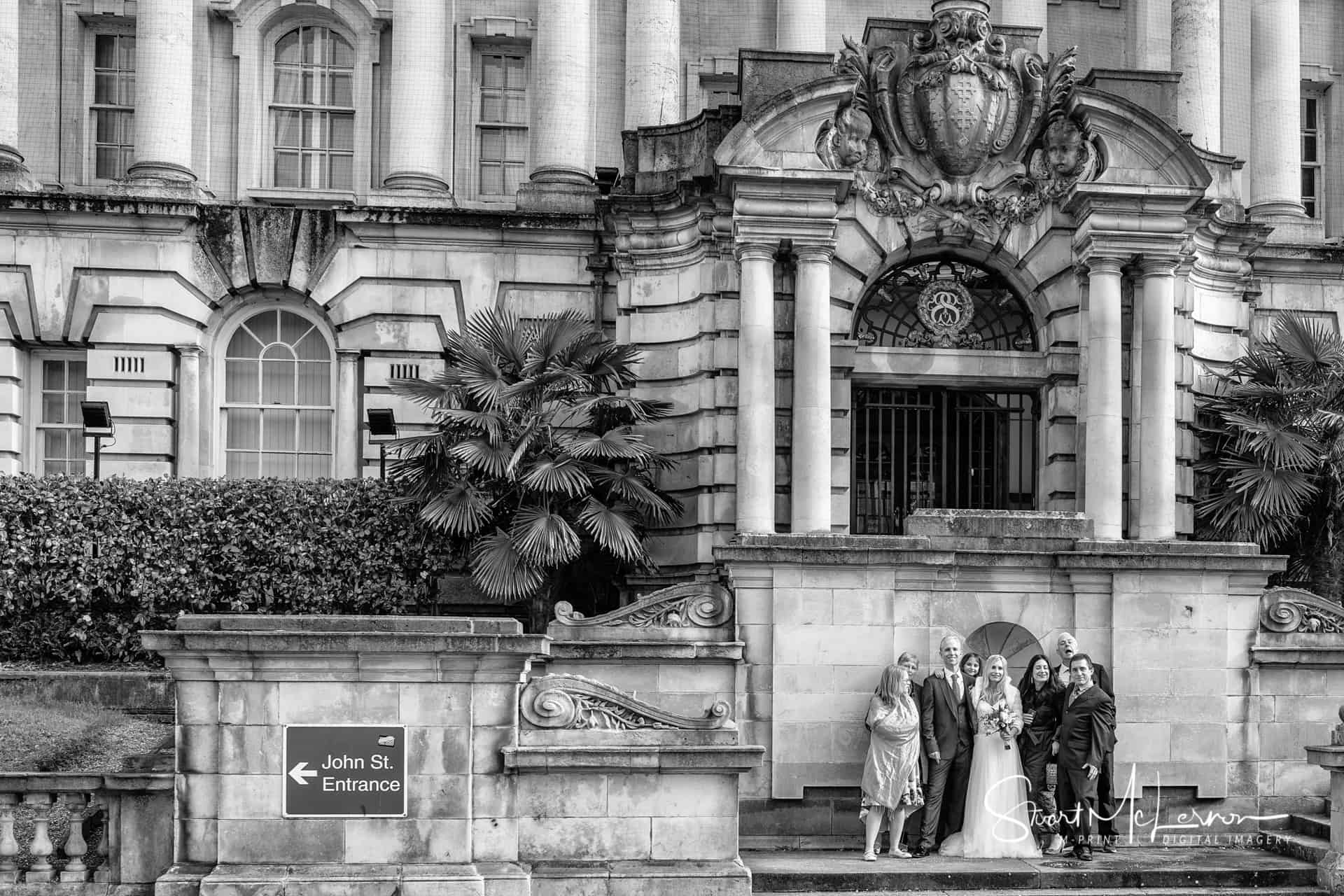 Stockport Town Hall is a Grade II listed building with renaissance architecture, built in 1905 and given the nickname "The Wedding Cake", due to the stunning marble tiered clock tower above the main entrance.
Jack and Gina wanted a simple, intimate wedding without any fuss. Only their immediate family attended as wedding guests and I was booked for a couple of hours. For some people, a full day of wedding photography is not a priority – only the key moments are necessary, and I think that's only natural. I like to be flexible in the hours that I work so if you only require coverage of a few hours and I have the date free, especially if it's a mid-week or last minute booking, then please contact me and I'll be more than happy to provide you with a bespoke quote.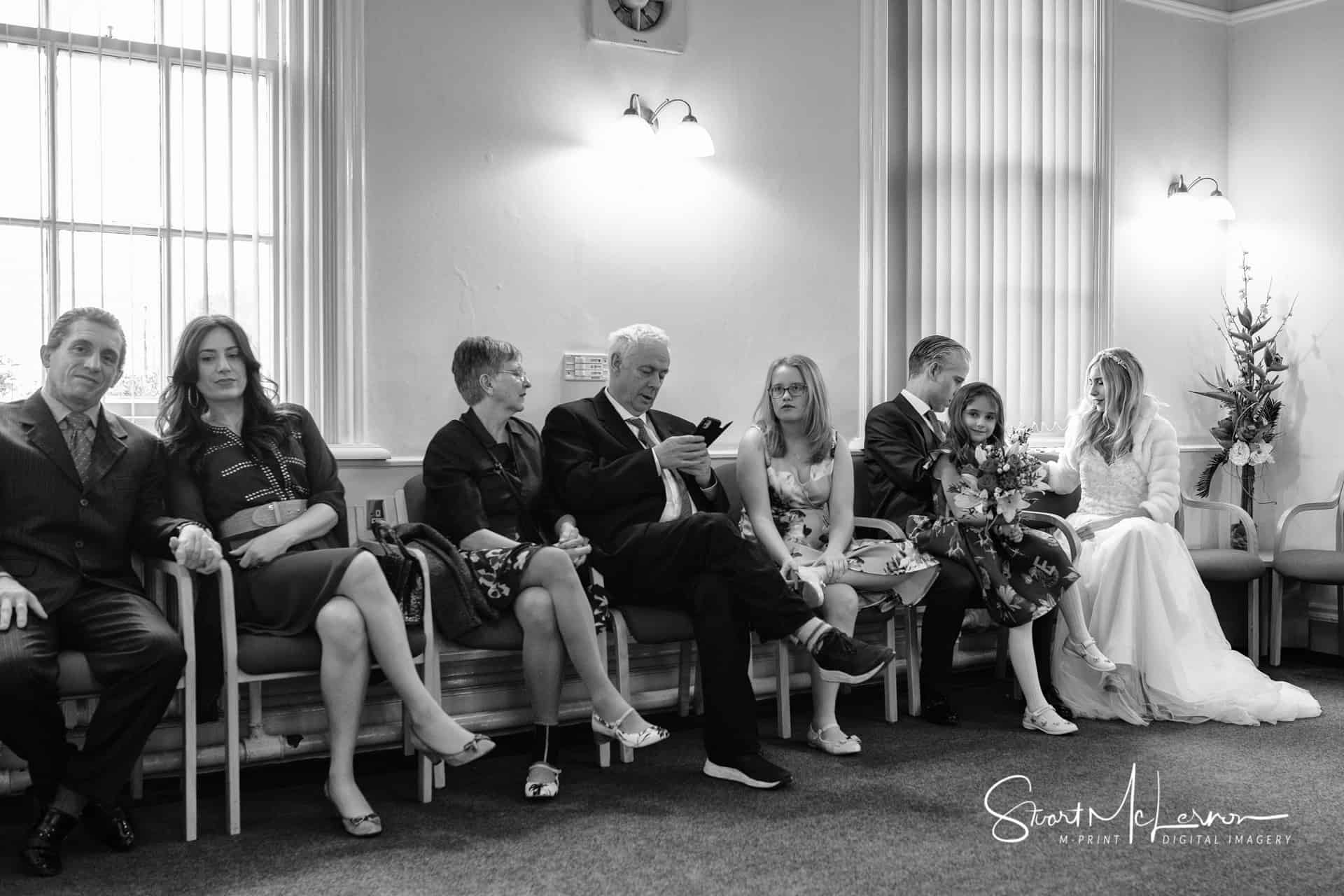 We can count ourselves fortunate as this wedding took place on 7th March 2020, just before the Covid-19 pandemic struck the UK. Within a week of shooting this, I received messages from multiple couples who have had to make the heart-breaking decision of postponing their wedding celebrations. As I type this blog post, the country is in the midst of a government enforced lockdown.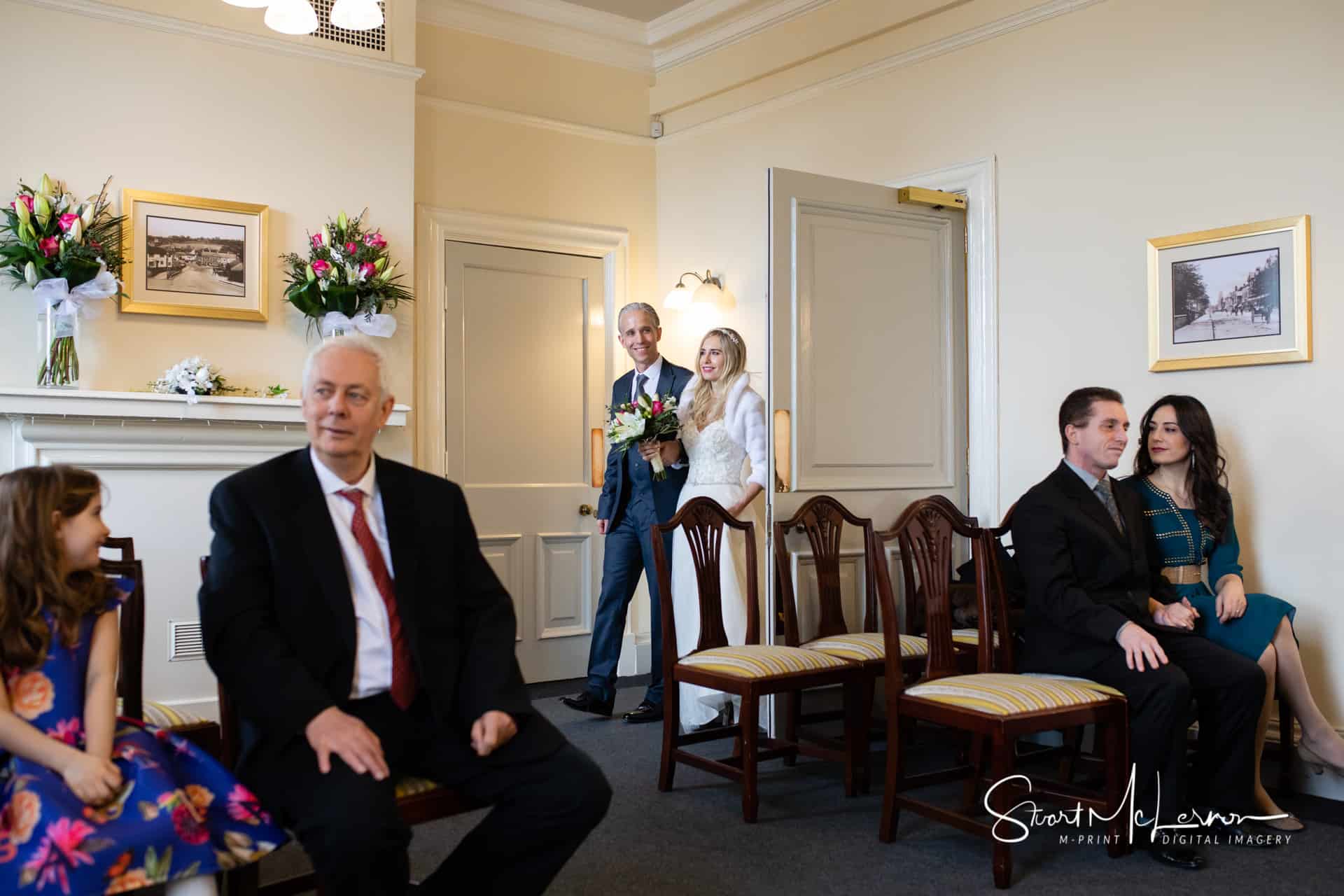 Stockport Town Hall Wedding Photographer
Back to the story of their day and everyone was delighted to have the first dry day of the year after what seems like months of non-stop rain showers. A short period spent in the waiting room to deal with the paperwork and settle the nerves, before they made their way down the corridor and into the Robert Hyde Room for their ceremony.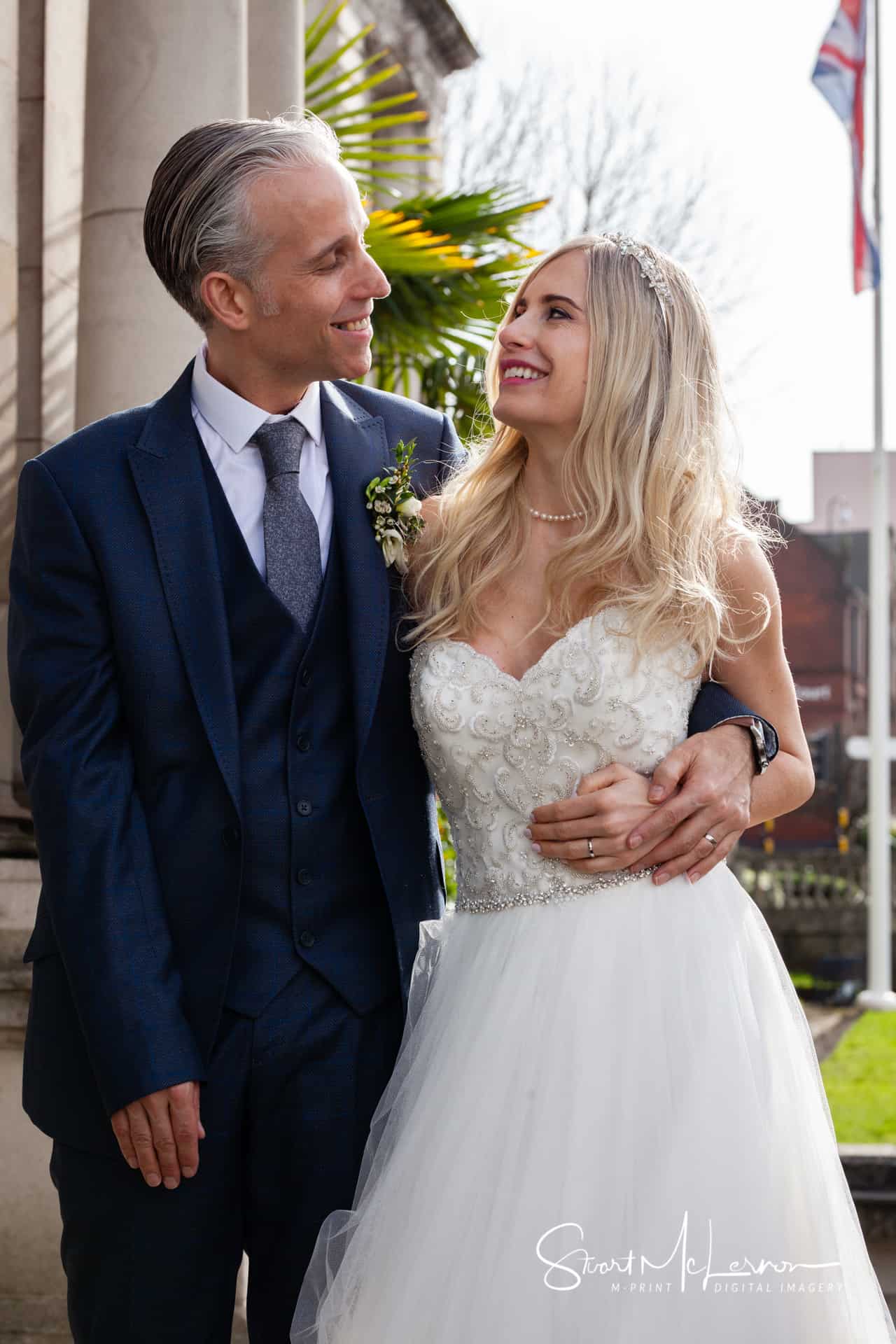 They had prepared their own heartfelt vows and readings from Jack's daughters completed the occasion. It was then onto the main steps for some group shots, some confetti and some portraits before they made their way onwards for their own celebrations. I look forward to catching up again with Jack and Gina after the pandemic passes.
If you are getting married and looking for a Stockport Town Hall wedding photographer, please don't hesitate to drop me a message…
| Stockport Town Hall Wedding Photographer |