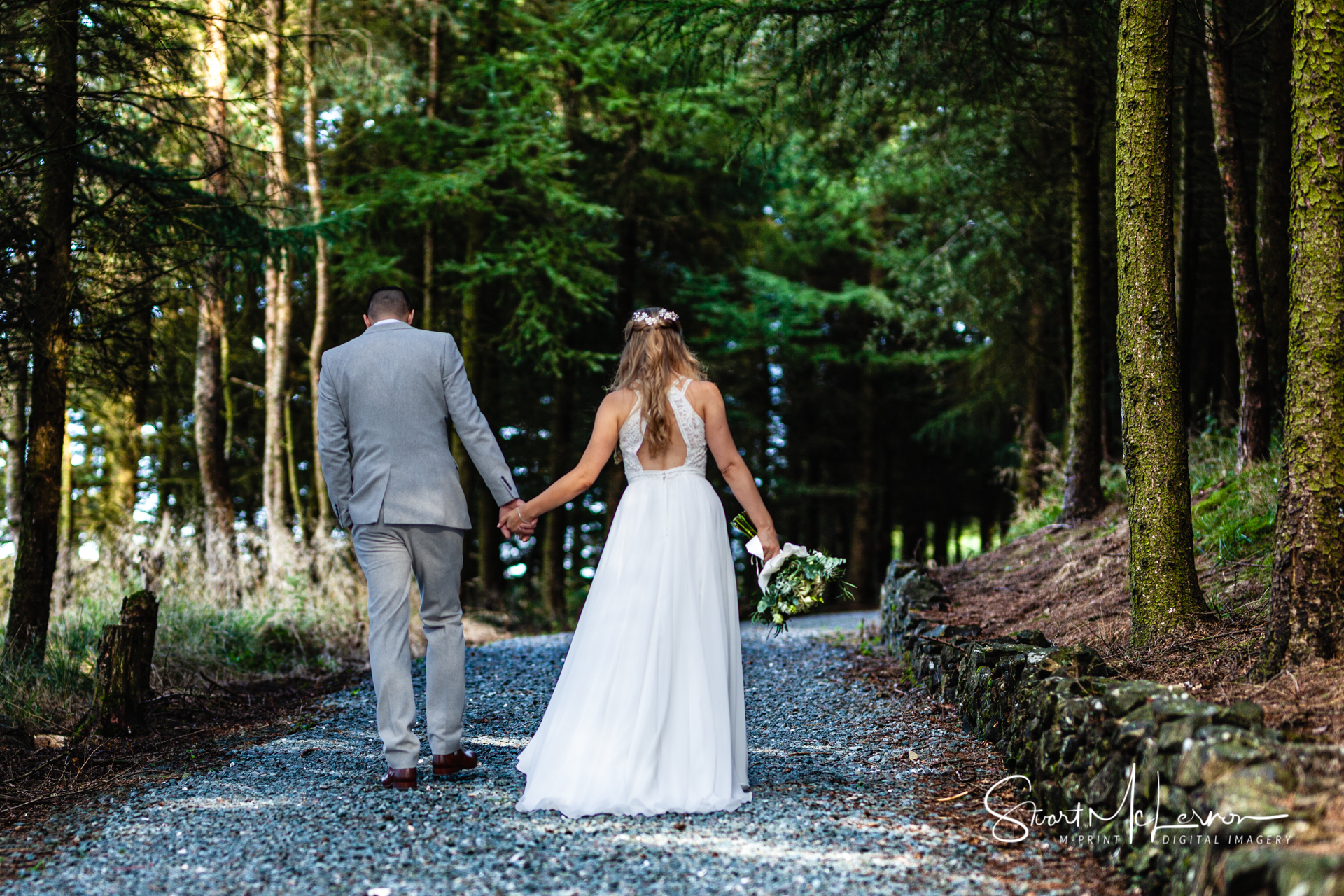 Catherine and Dinesh's special day took place in the scenic grounds of The Saddleworth Hotel in Delph which provides an immersive backdrop for their wedding photography. The venue is much larger than first meets the eye, once you are through the entrance you wander through to the beautiful two-tiered ballroom featuring a beautiful fireplace with oak panelling, slender columns that hold up a second floor and a glass bridge for those brave enough to walk across it. Outside the venue is an expansive garden area that features a sandstone gazebo, nestled next to a large woodland area on one side and with views over the beautiful Castleshaw Valley to the other side.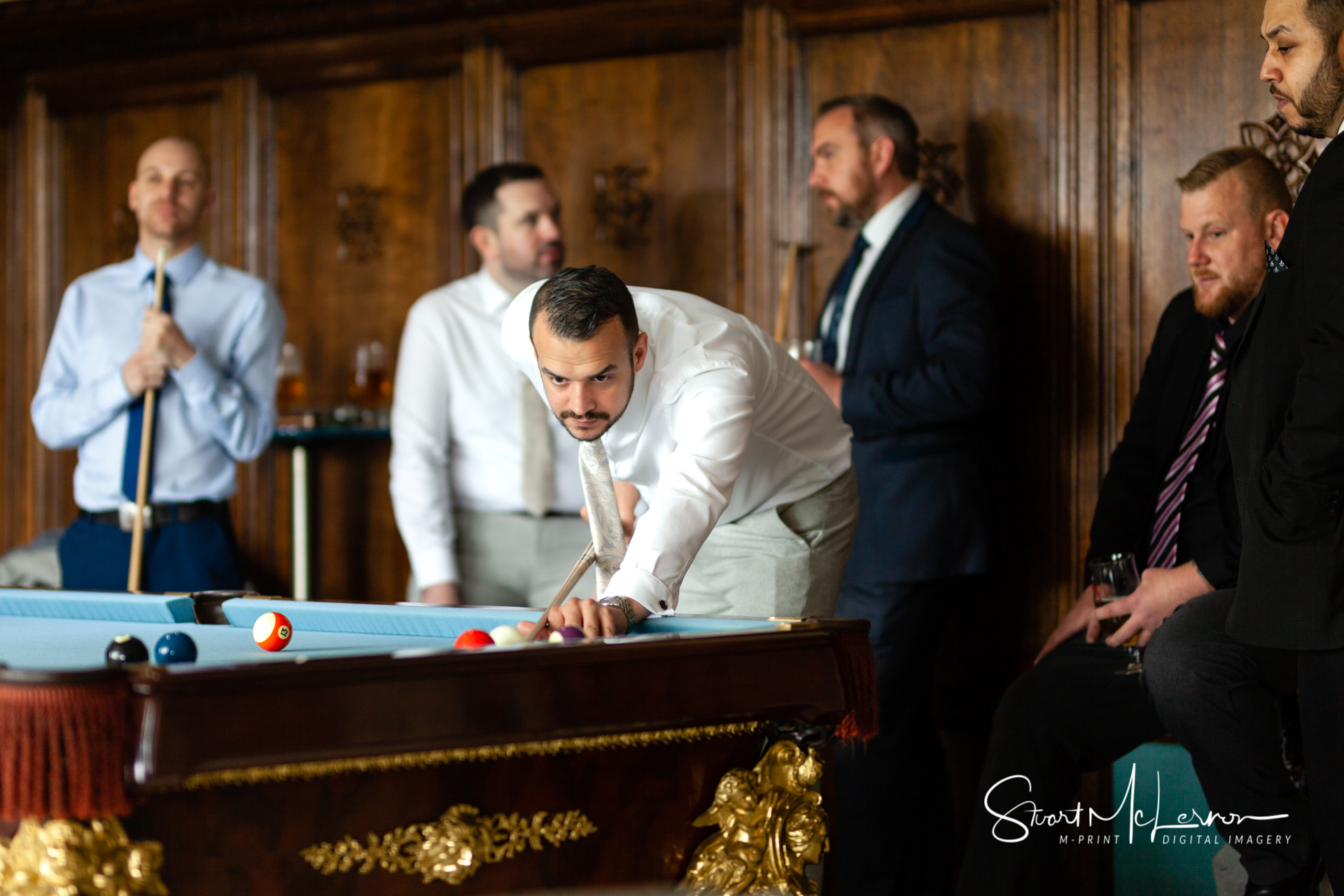 The Saddleworth Hotel Wedding Photographer
I was assisting once more with Adam who was already acquainted with Catherine and Dinesh so we organised our pre-wedding meet at the best place you can organise a meet – the pub! Din likes a pint of Guinness so our bond was made while we discussed some wedding photography ideas for their day. Adam looked after Catherine's bridal prep photography at home while I made my way to The Saddleworth Hotel to wait for Din. Enter through the reception and you are greeted by AJ, the owner. He's quite a character! I settled into the lounge bar which features an ornate American pool table. Din arrived shortly afterwards with his groomsmen and the group eased their nerves for the day ahead with a beer and a few games of pool.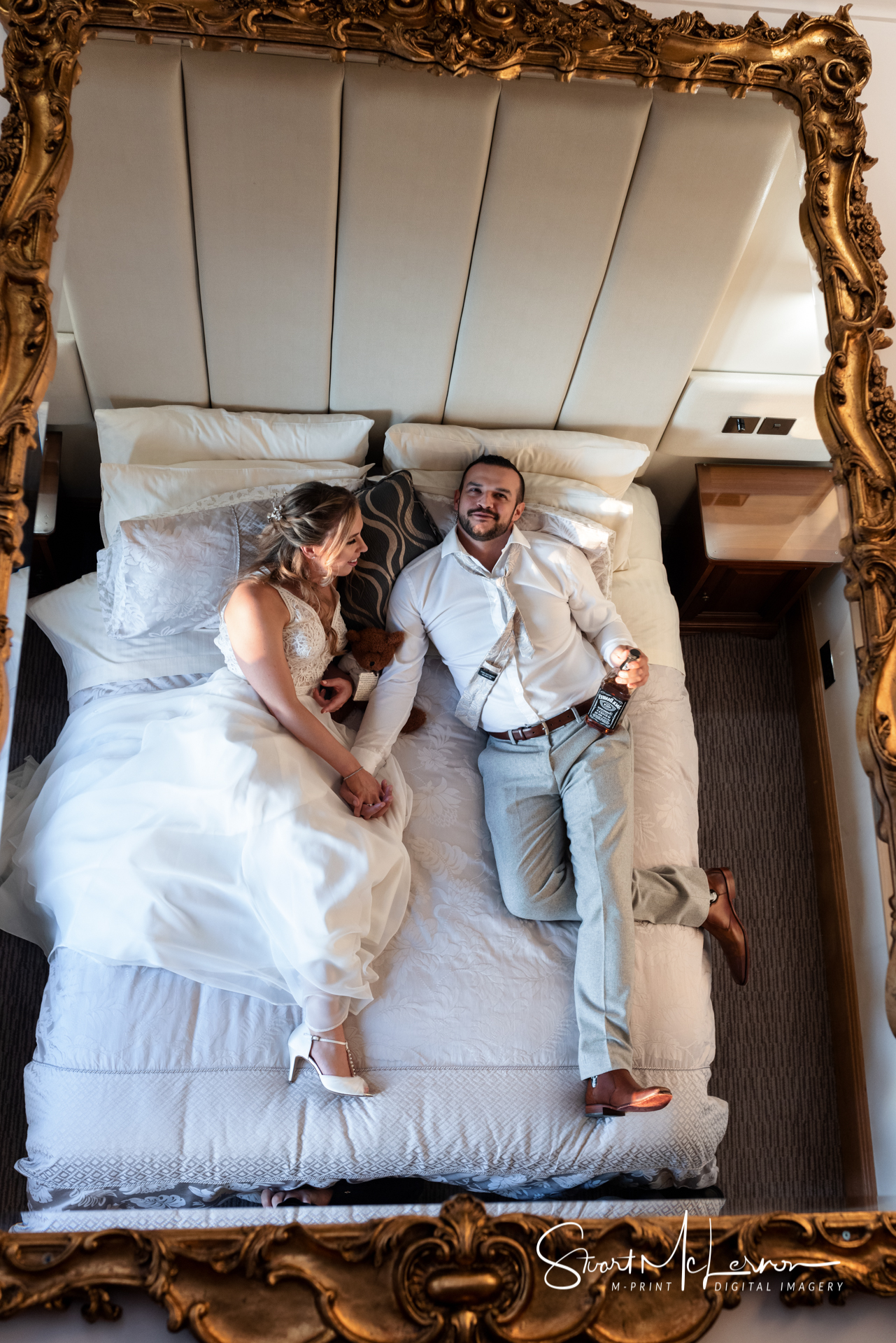 Catherine arrived in a vintage style open-topped wedding car with her dad. She held his arm as they made their way up to the sandstone pavilion for the outdoor wedding ceremony. With the group shots and confetti done, it was time for Cat and Din to make their way into the woods by themselves to grab a few romantic shots before returning to their guests for the wedding breakfast. Adam and I took a few minutes in the lounge bar to grab a bite to eat, a game of pool and a chat with the hotel owner about his long history with the hotel. One of the hotel rooms featured a mirrored ceiling so we made a visit to get the shot you see above. Back downstairs for the cake cut, first dance and a party into the evening to wrap up a wonderful day with a wonderful couple.
If you are getting married and looking for a Saddleworth Hotel Wedding Photographer, please don't hesitate to drop me a message…