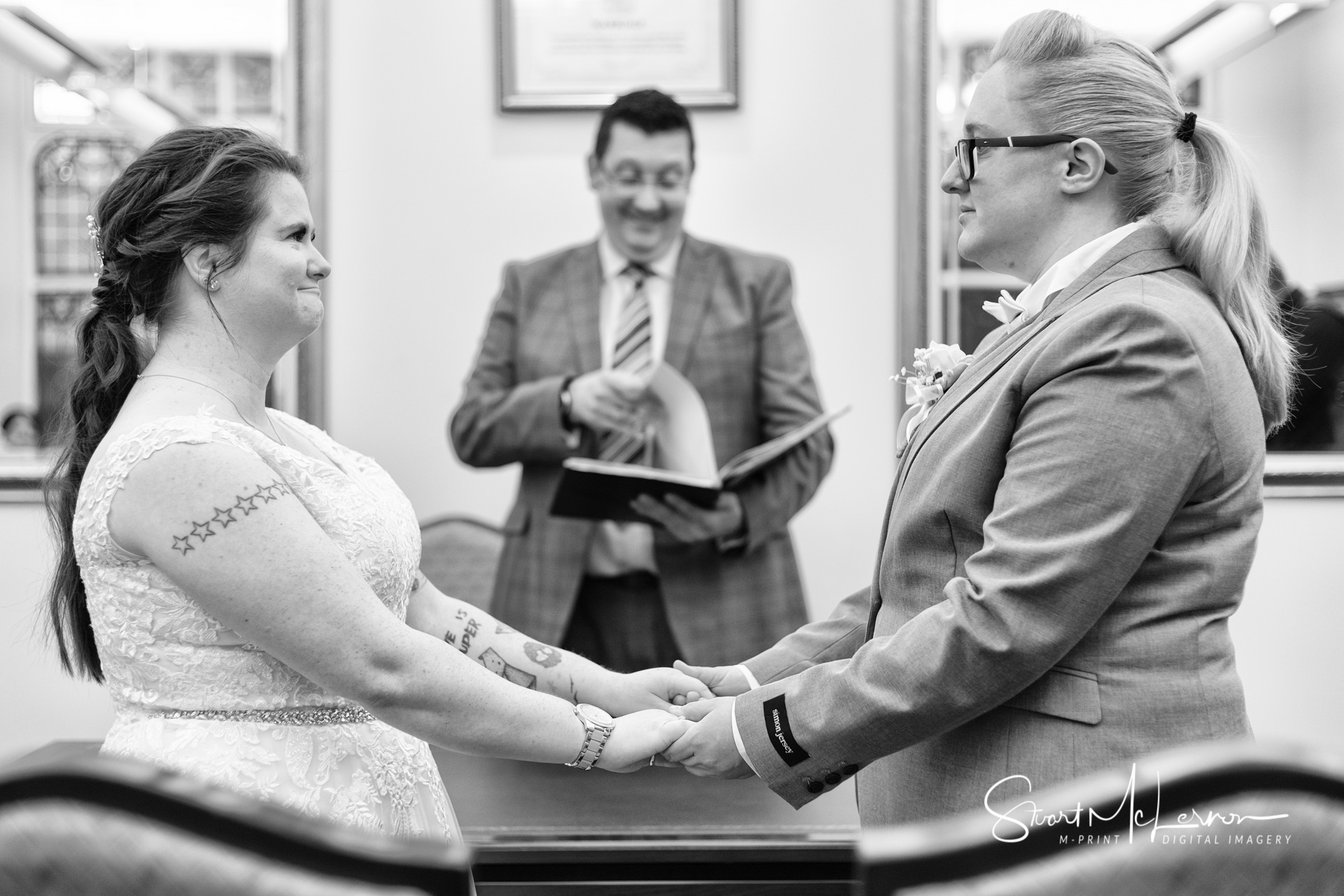 Rebecca and Kristina's wedding journey started with a simple enquiry through my website contact form to check on my availability for their date. It soon turned out that their celebrations would be unusual – not because they are a same-sex couple, but because they decided to have two ceremonies. The first (legal) ceremony was to take place at Dukinfield Town Hall but due to the ongoing Covid-19 restrictions still being in place, numbers were restricted to just 15 people, meaning that many of their loved ones were unable to watch them take their vows. Their solution? Having a second (mock) ceremony at the nearby Stamford Golf Club which could be witnessed by all of their invited guests – a stroke of genius!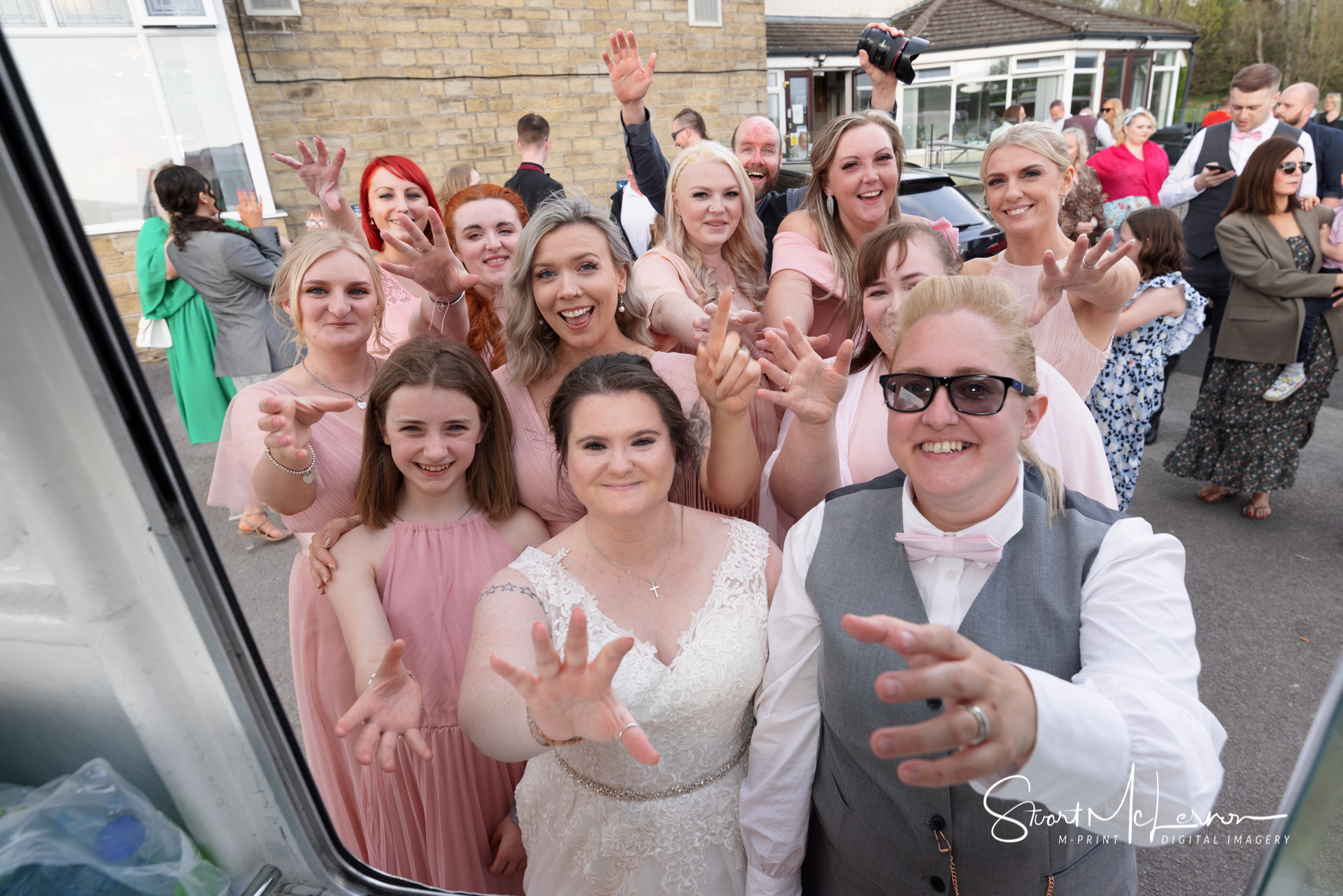 Stamford Golf Club Wedding Photographer
Disney was certainly part of their theme throughout the day, featuring Disney items on the cake, table cards, seating plan, table topper and completed with the first dance song being from Beauty and The Beast – They like Disney! The guests were very well looked after with a BBQ buffet before the speeches and also with the appearance of an ice-cream van which proved to be a very popular attraction on a warm day. My second-shooter Rick also seemed to be quite enthused upon it's arrival!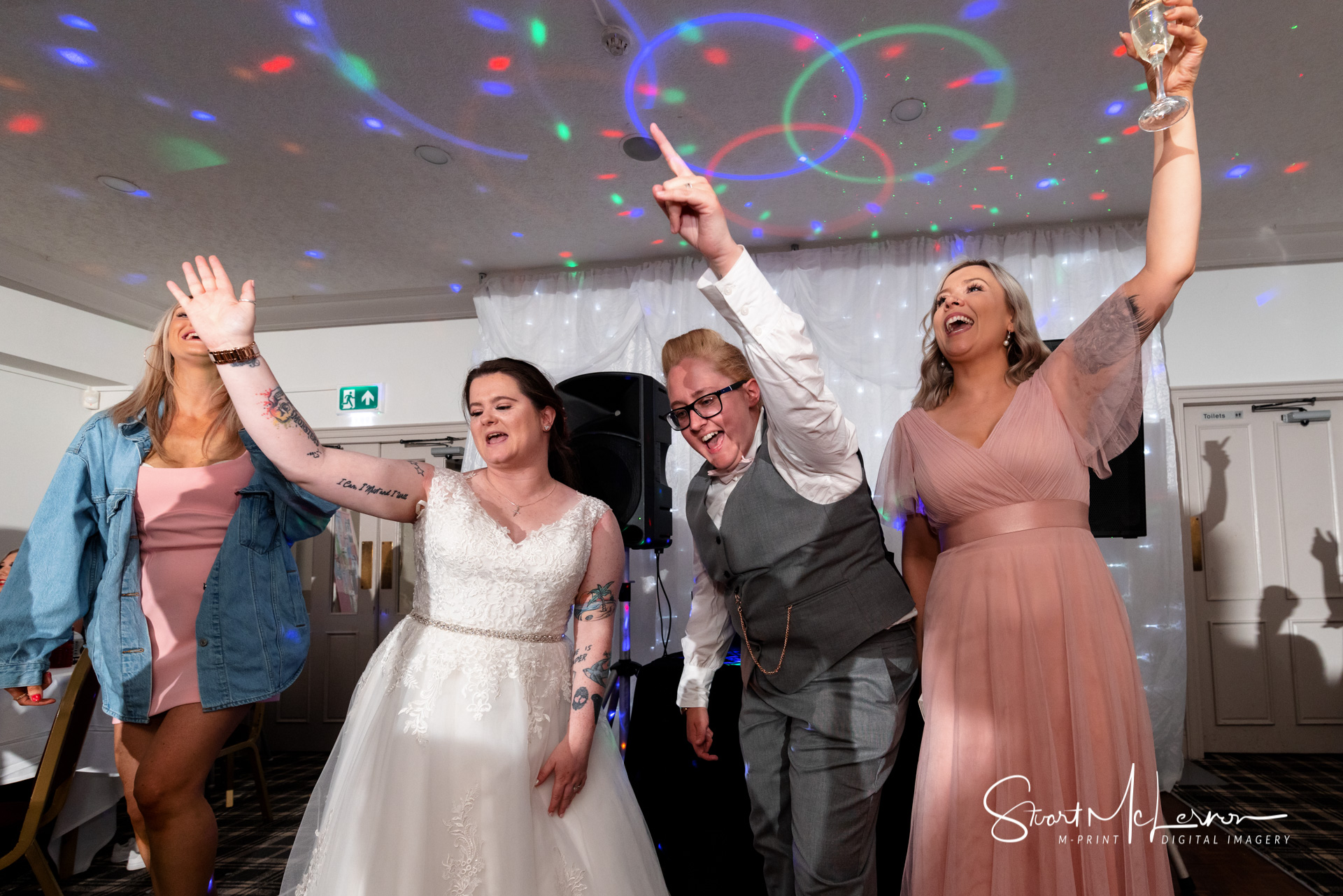 There was time however to take Rebecca and Kristina away from the bustle of their guests to create some romantic images in the grounds of Stamford Golf Club. I think it is a good thing for a couple to be able to take some moments away from their guests to catch their breath and to reflect on their day. This wasn't for too long though and we headed back into the Clubhouse to rejoin the guests for the cake cut, the first dance and the evening party which was kicked off with Five's "Everybody Get Up" which started a near-stampede onto the dance floor. These two ladies were the epitome of taking a calm approach in a troubled world. I wish them every success and happiness for their future together.
If you are getting married and looking for a Stamford Golf Club Wedding Photographer, please don't hesitate to drop me a message…