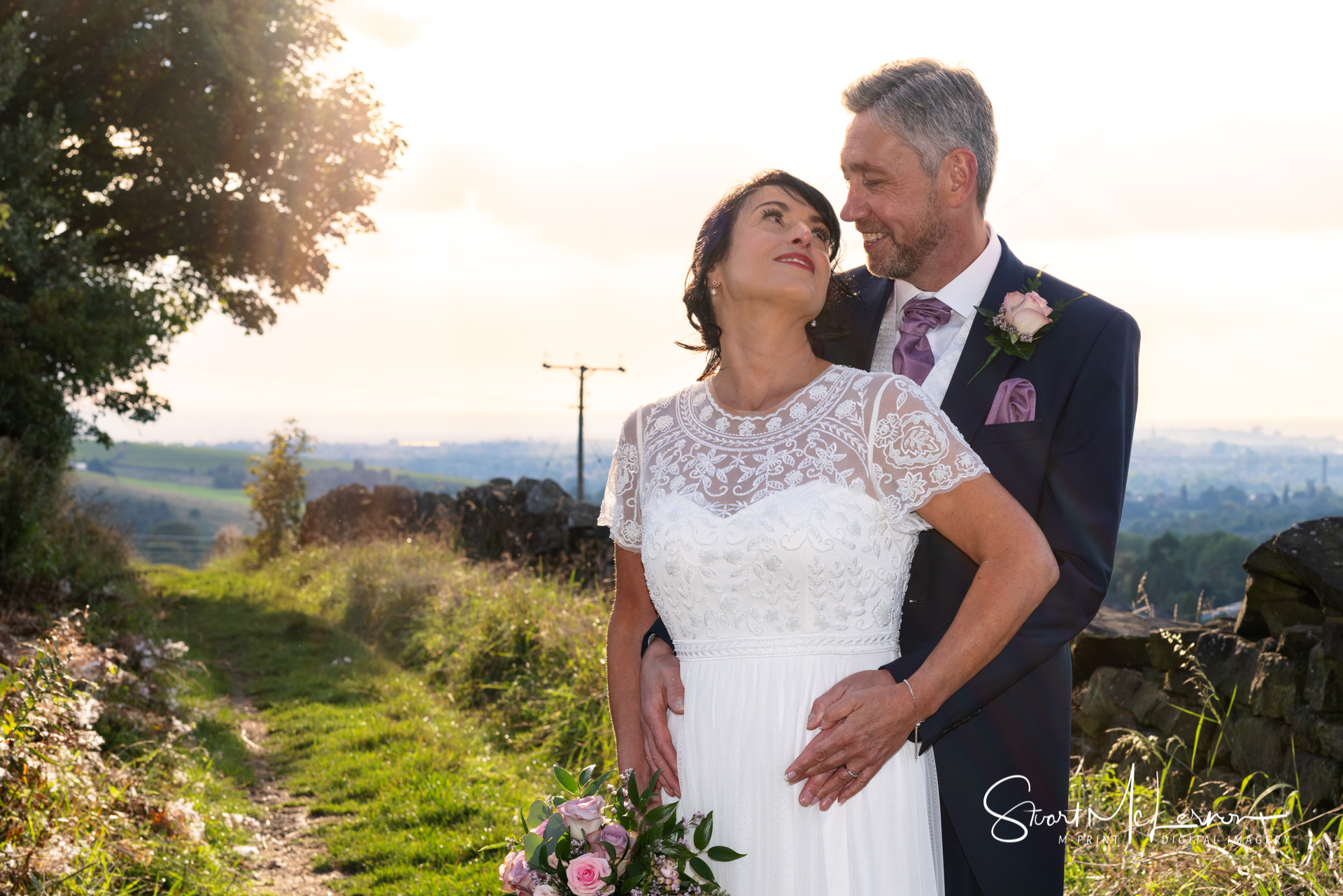 Memorable wedding photography at The White Hart Inn at Lydgate is a given with hilltop views across the Pennines like this. I was given the opportunity to shoot the wedding of Denise and Martin alongside Adam, who has kindly assisted me with a few weddings earlier in the year. The White Hart Inn is set in the rolling hills of Saddleworth, first built in 1788 as a police station and going through several incarnations before finally becoming a stylish wedding venue, mixing classic rustic architecture with many contemporary features offering the warmest of welcomes to guests. The food served here is simply amazing!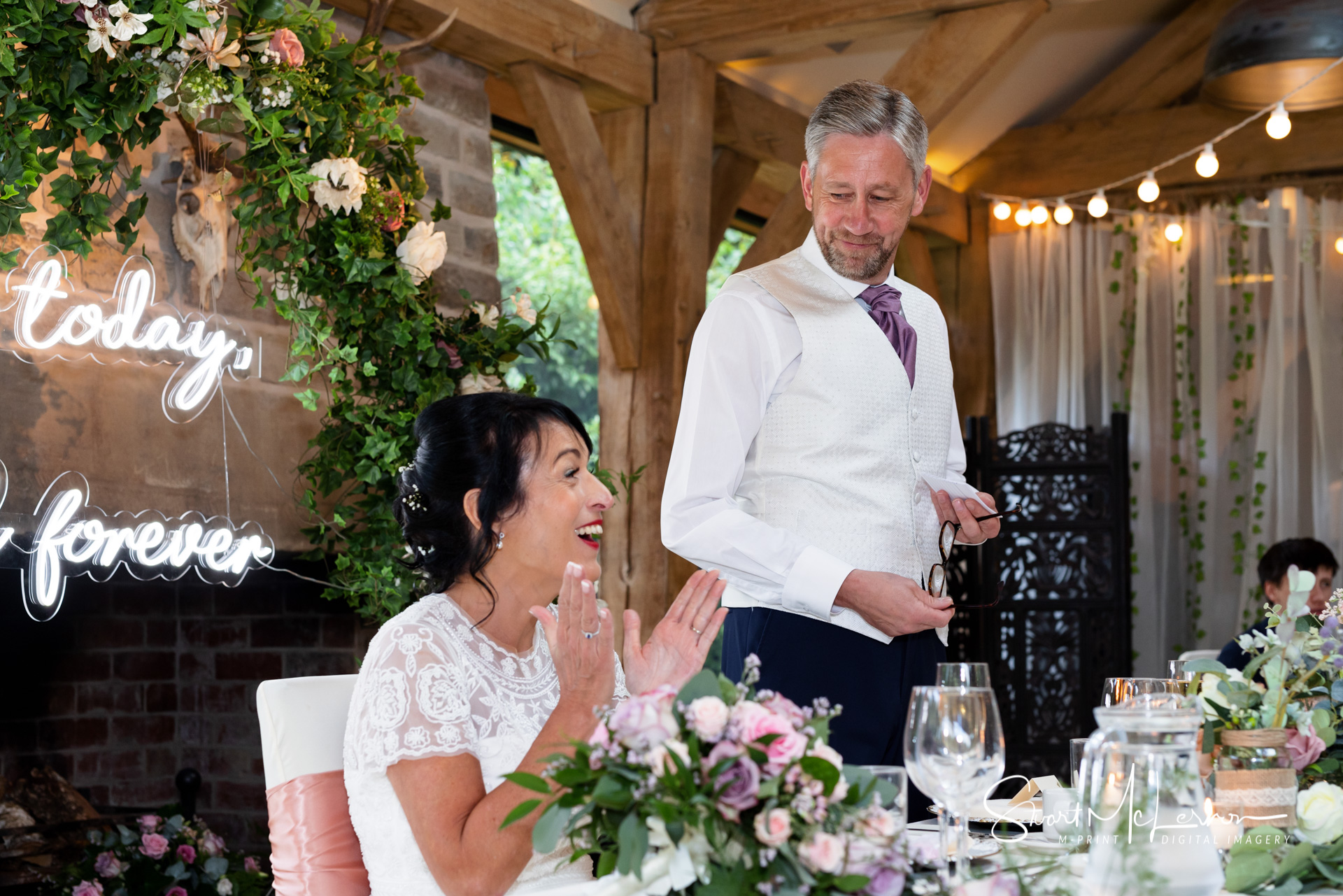 White Hart Inn Lydgate Wedding Photographer
The Pavilion is a modern extension to the Oak room at the rear of The White Hart at Lydgate. Surrounded by large glass panes, the area is flooded with natural light that effectively brings the outdoors inside. An ideal environment for any wedding photographer. Denise and Martin were as calm and relaxed as they come, taking each and every moment in their stride. A real family atmosphere was evident throughout the day and it was wonderful to witness the reactions of those people who were reuniting after a period of time.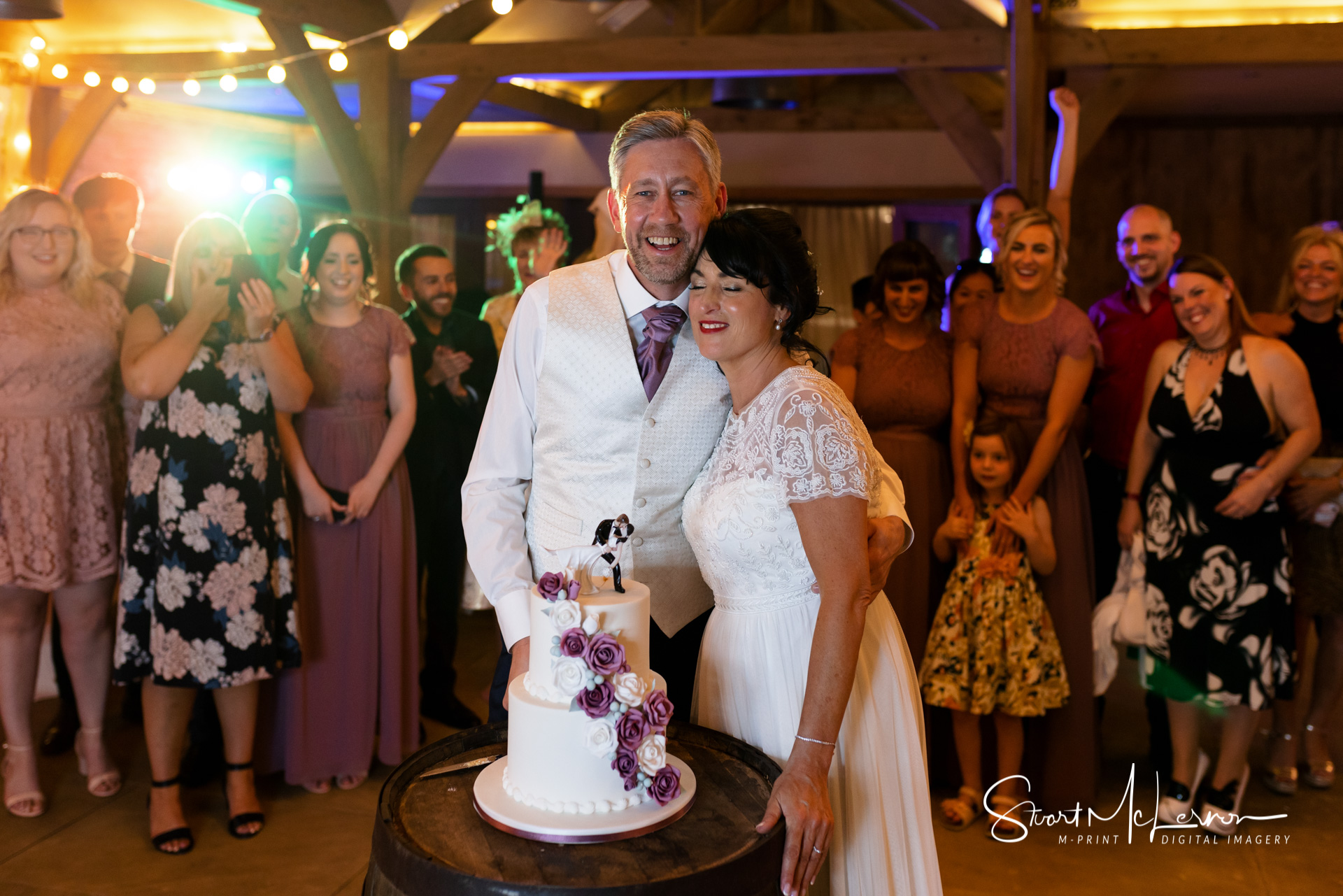 Once the civil ceremony was complete, everyone went outside for some drinks and canapés in the beautiful September sunshine. Adam looked after the formal group shots and we whisked them over the road to capture a few romantic images whilst the staff prepared the room for the wedding breakfast. With speeches done, the room was converted for the evening party. Each evening guest was warmly greeted on arrival by those already present. This day was bursting with joy from start to end and it was a pleasure to be a part of it.
If you are getting married and looking for a White Hart Inn at Lydgate Wedding Photographer, please don't hesitate to drop me a message…