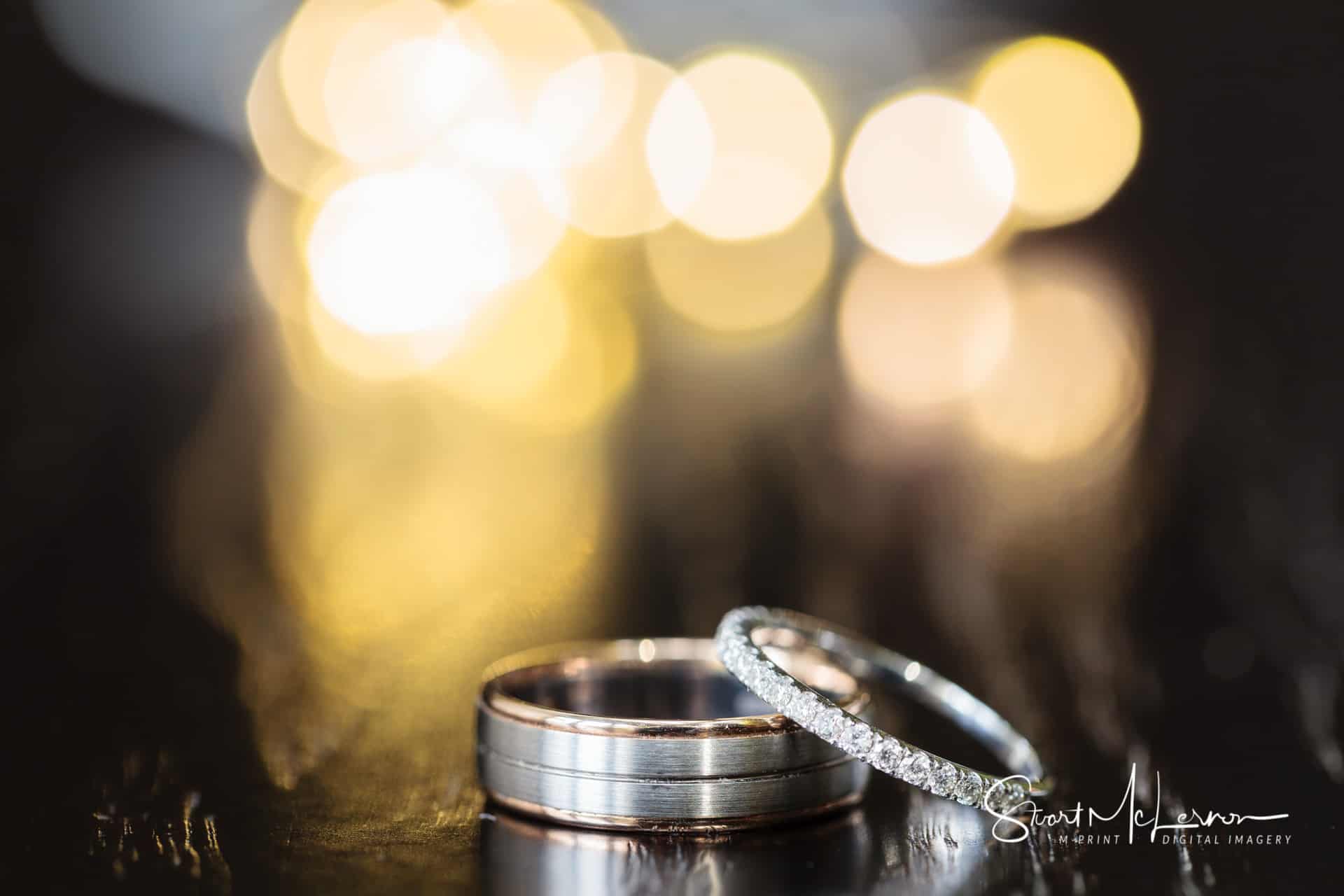 When it comes to wedding venues, I would describe Stirk House as a hidden gem – Beyond the 400 year old building with Ivy clad walls lies a luxury hotel with a welcoming atmosphere. Our arrival at 8am was met with rainfall but that was quickly forgotten as we were invited to share a full English breakfast with the father of the bride and the groom. This gave us the chance to go through any last minute arrangements while filling up on a hearty meal before the day ahead. Zack and Jasmine are a young couple who at first seemed shy but they had some big ideas for their wedding celebrations.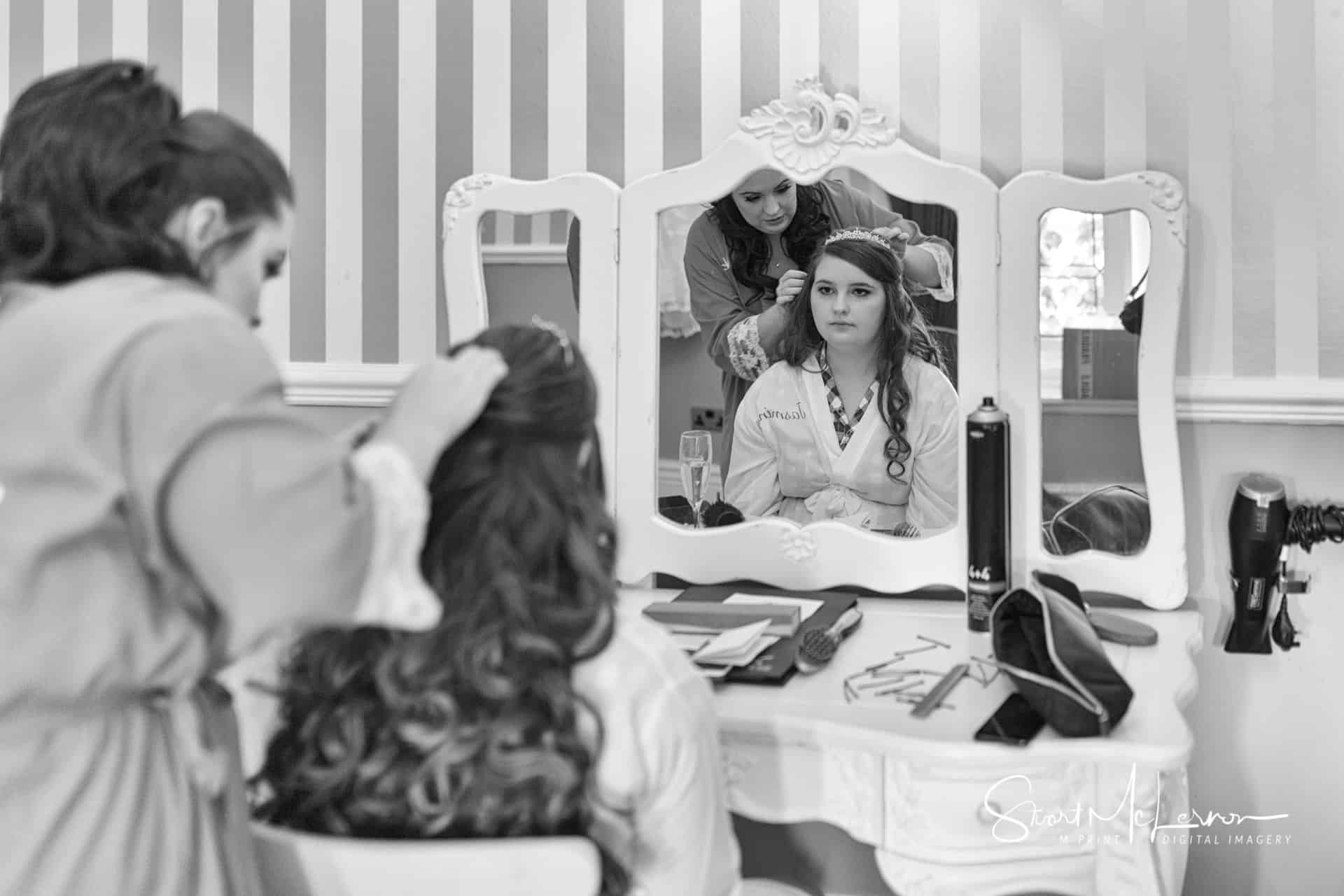 Hair and makeup are a big part of bridal preparations and this one was no different. Jasmine's suite was a hive of activity with the Bride, mother of the bride, bridesmaids and flower girls all excited about looking their best. The makeup lady Oksana Lomax took all this in her stride, transforming everybody in turn. Calmest of all however was Jasmine. My assistant Rick took charge of Zack for the groom prep who with his best man Elliot were similarly calm and relaxed.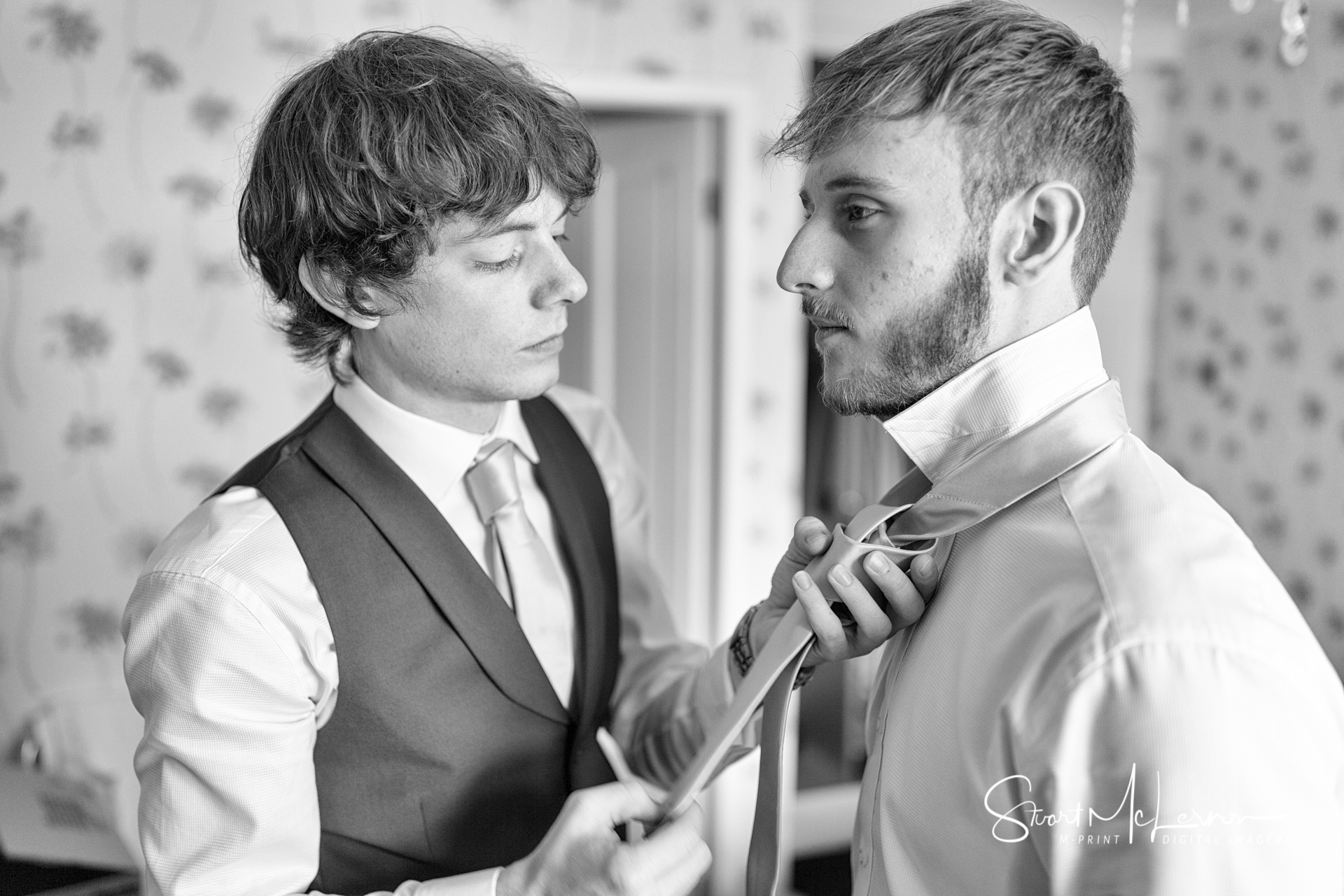 Stirk House Wedding Photographer
The wedding ceremony went without a hitch and was followed by a dove release to celebrate their nuptials but also to commemorate the recent passing of a family member. With the formals out of the way, it was time for the wedding breakfast (which myself and Rick were invited to dine with the guests). Speeches done and the guests were moved to another room while the hotel staff turned around for the evening celebrations. Kudos to Zack and Jasmine for entertaining the guests with a live petting zoo where guests could get hold of a variety of animals including a Burmese Python which I got to hold (see picture below) and a Tarantula! For the outdoor guests a bouncy castle was inflated (which I'm very pleased to say I got to bounce on – big kid!)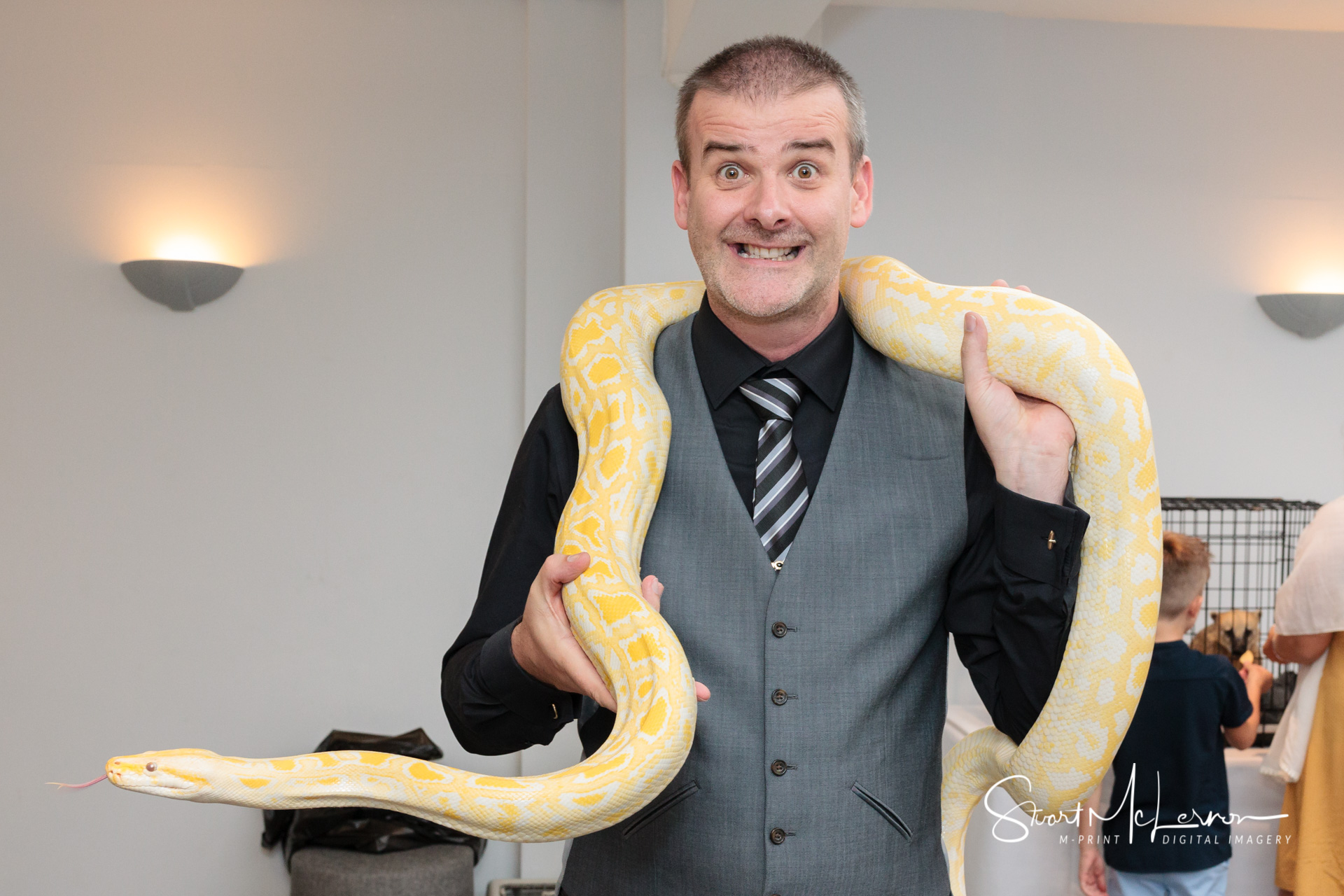 The first dance provided a further surprise as, unknown to everybody, Zack and Jasmine had prepared an energetic dance routine which literally blew all the guests away. Their day was filled with the perfect ingredients; love, joy, excitement, variety and most of all fun. A huge thanks to Zack and Jasmine, their families and friends who made us feel very welcome and made their day easy to capture. I wish the very best for their future together.
If you are getting married and looking for a Stirk House Clitheroe wedding photographer, please don't hesitate to drop me a message…
| Stirk House Wedding Photographer |