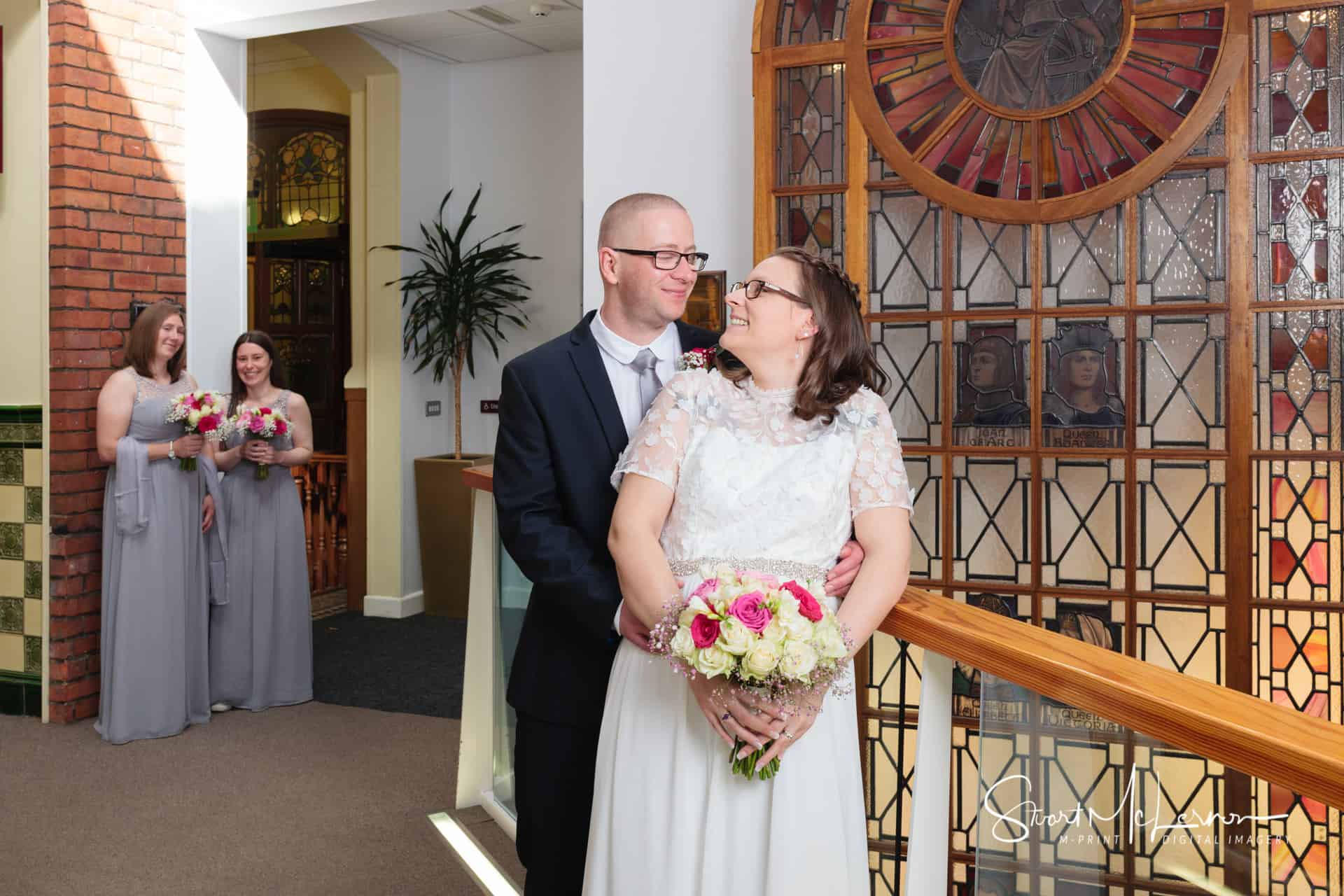 I was asked to shoot Chris and Tina's wedding via my Instagram page with only 6-weeks to go before their wedding day. Such short notice could induce a mild panic but fortunately their celebrations were to be low key with an intimate gathering of 18 guests. Their ceremony was booked at Dukinfield Town Hall in Tameside so I arranged to meet with Tina so we could scope out the best photo locations.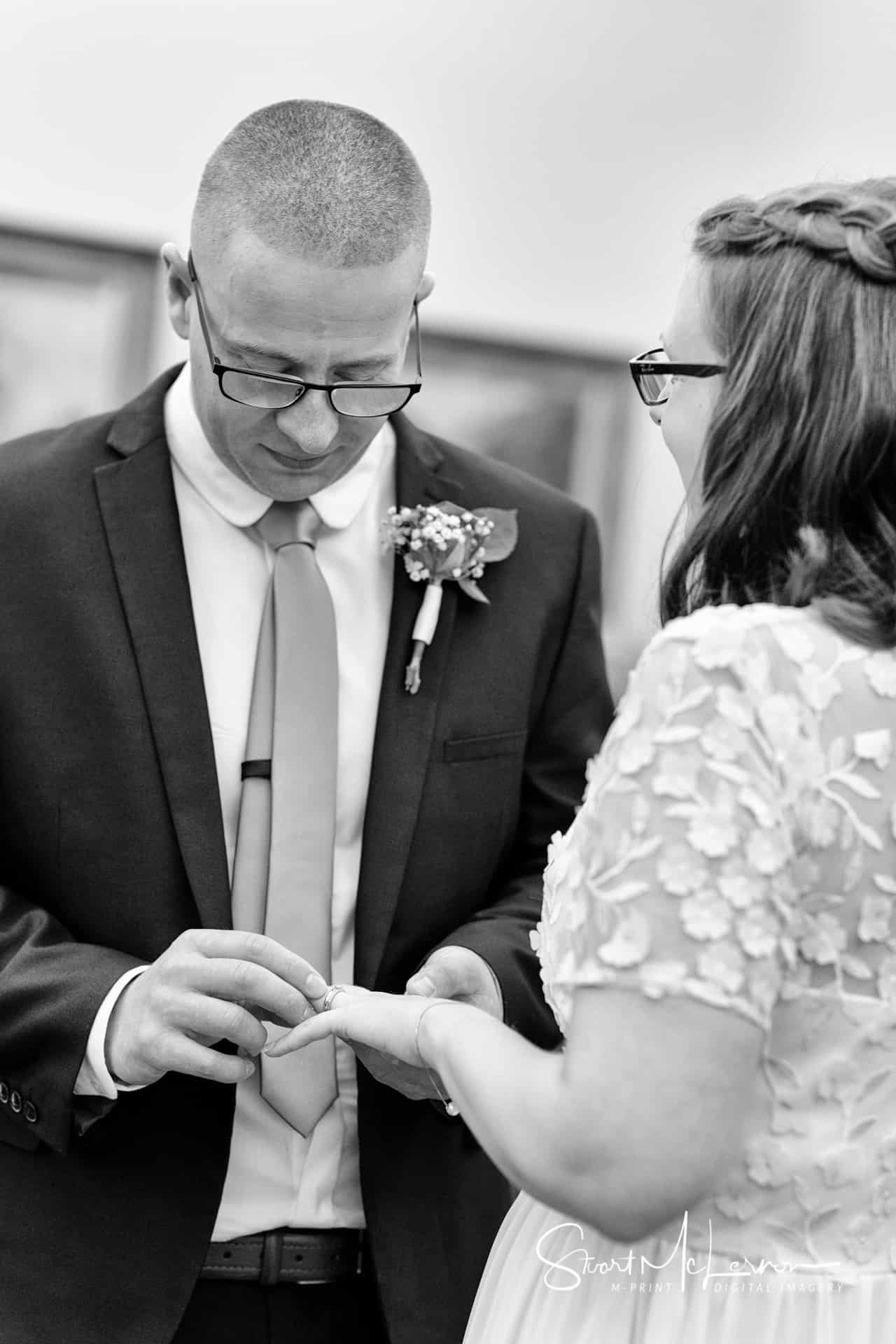 Dukinfield Town Hall Wedding Photographer
I met with Tina on a beautiful summer's day and we spent some time visualising the best shooting points within the building. Dukinfield Town Hall has a small ceremony room but features a tiered staircase and an illuminated stained glass window. We also wandered around Dukinfield Park as it would provide more space for the group pictures. Husband-to-be Chris was unable to attend as he had work commitments but I was told he felt slightly ill-at-ease with being photographed. We planned to keep the photography relaxed to accommodate this.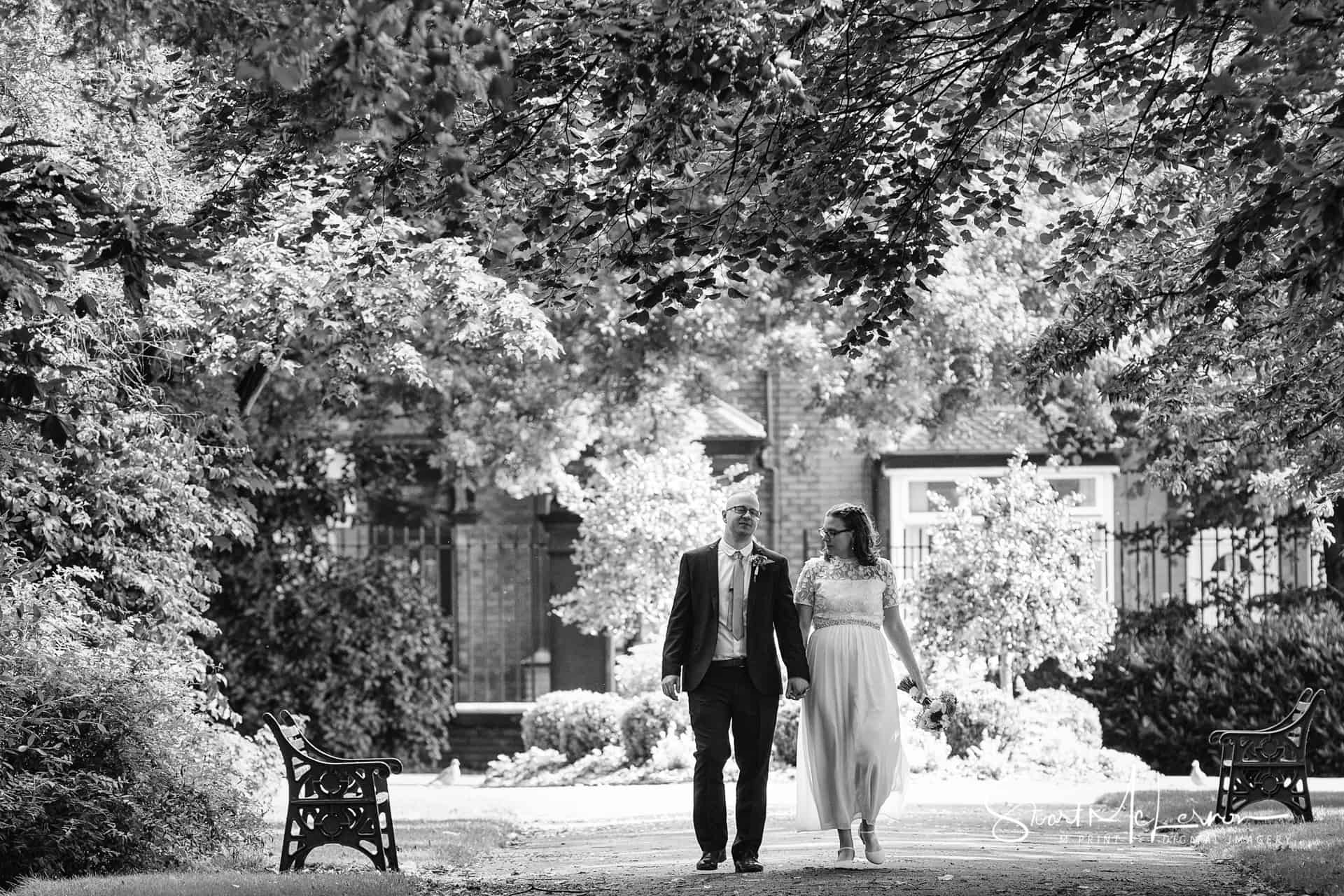 In the three weeks following our meeting, the North West of England was hit by persistent, torrential rainstorms and I advised the couple to buy some white umbrellas (just in case!) but fortunately we were blessed to have a break in the rain on the very morning of their wedding. Our time inside the Town Hall was limited but we managed to get some lovely pictures of their service and a few group images before we made our way over to Dukinfield Park to take the formal images. With the formals out of the way it was time to let Tina and Chris relax, to ignore the cameras and just be themselves for a while.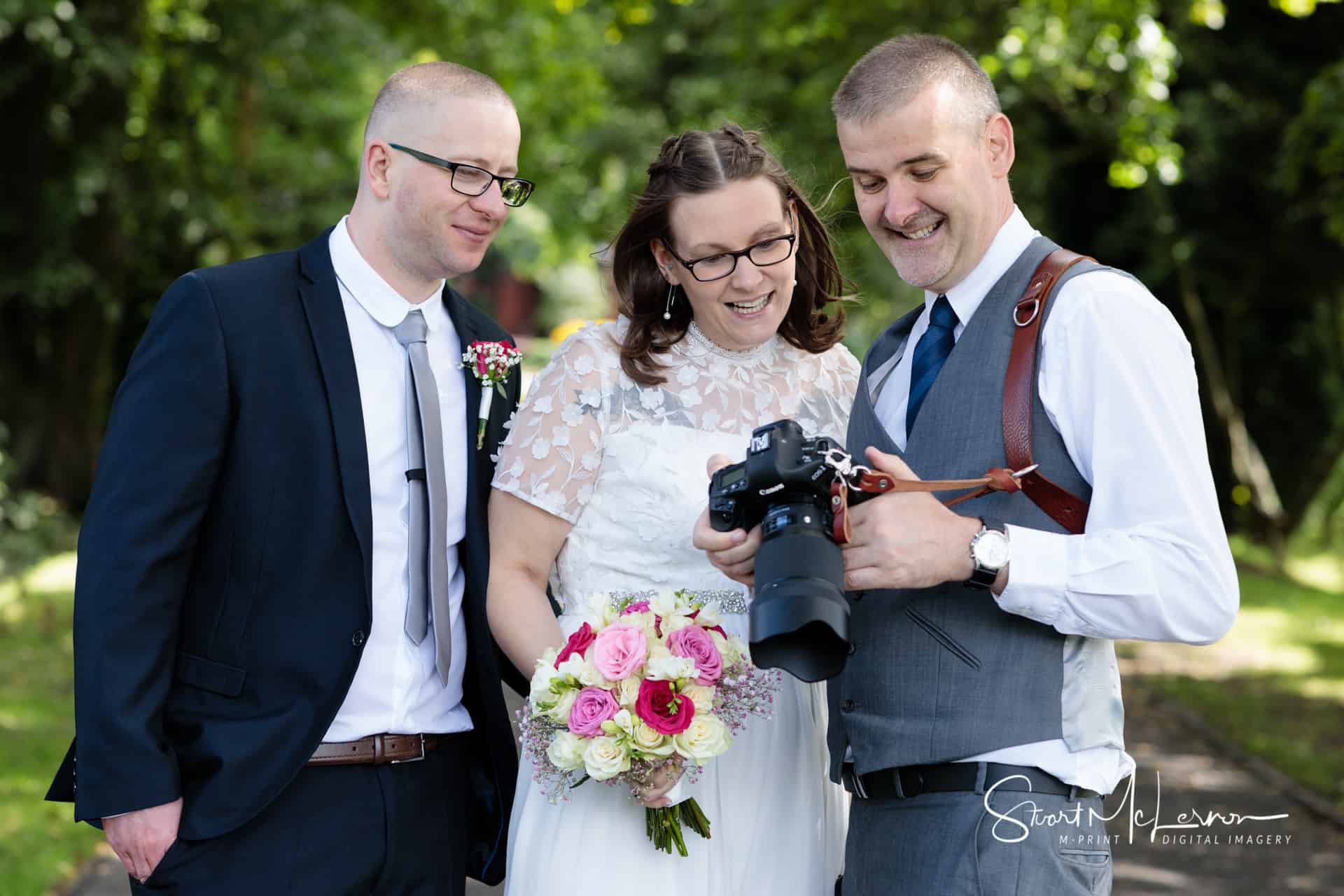 It was great to be able to show them some of the images on the back of my camera. They liked what they saw and I'm pleased to say that Chris left me some very kind words when he saw the final images. I wish them both the very best for their married life ahead!
If you are getting married and looking for a Dukinfield Town Hall wedding photographer, please don't hesitate to drop me a message…
| Dukinfield Town Hall Wedding Photographer |