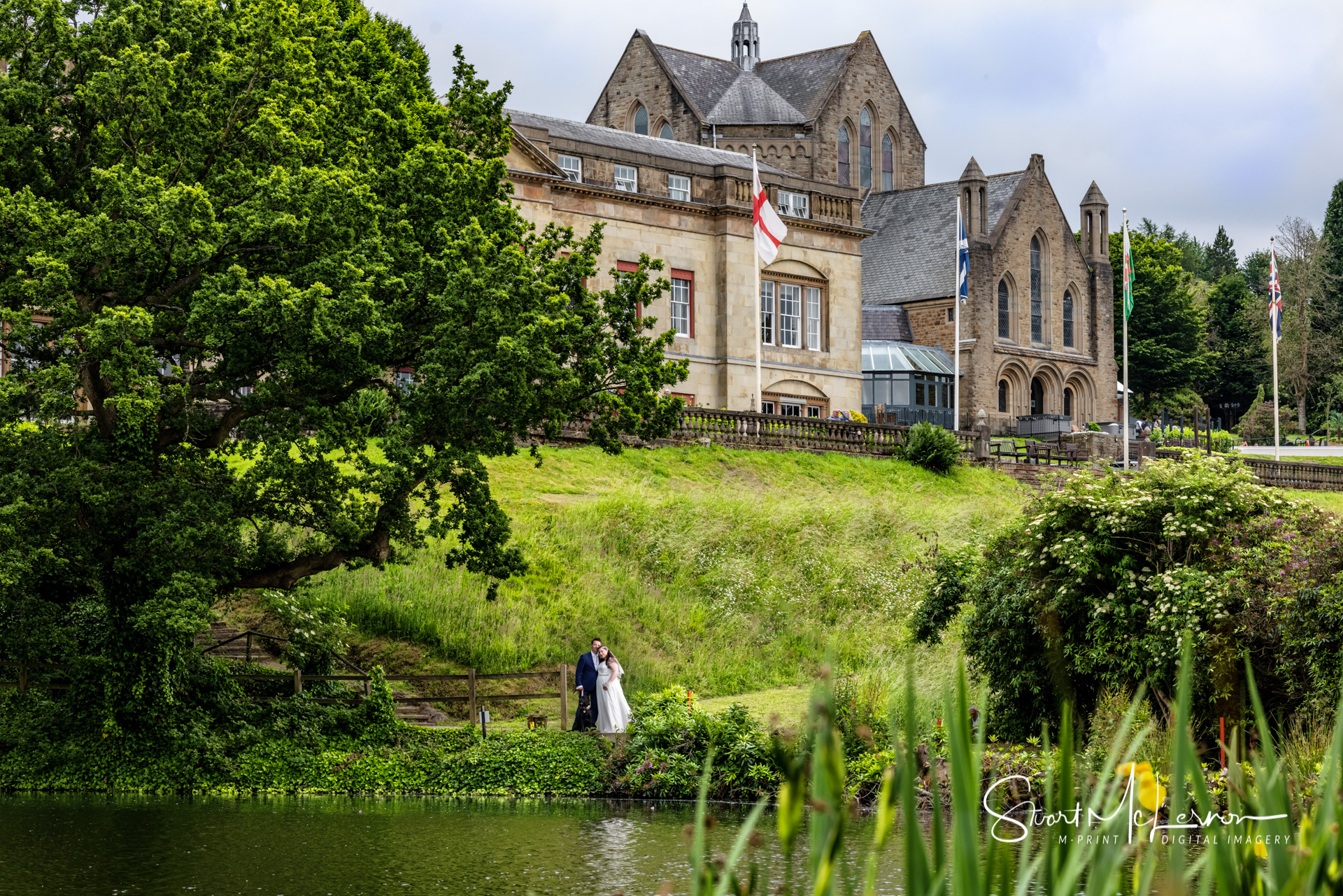 The initial enquiry from Jemma and Mike came back in September 2019 where I was invited to be their Shrigley Hall Wedding Photographer. Jemma comes from a large Irish family and the stage was set for a large celebration in the Tilden Suite to include a Ceilidh. But, as with my other recent weddings, Covid-19 played a part in derailing these plans. Their original wedding date, originally scheduled for April 2020 underwent 3 rescheduled dates until finally a reduced-numbers ceremony was permitted at the end of June 2021. Undeterred by this, Jemma made sure she could preserve as many of the small details as she could from the original wedding plan.
We originally had a face-to-face meeting but since kept in touch throughout this entire period by email and zoom to make sure all the plans would come to fruition. She was even kind enough to order a canvas print from me as a Christmas present for her husband-to-be. At the risk of repeating myself from my previous blogs, I had to break the news that my usual second-shooter Rick had broken his hand so I drafted in Adam to take his place. Jemma and Mike took this news in their stride and everything worked out just great.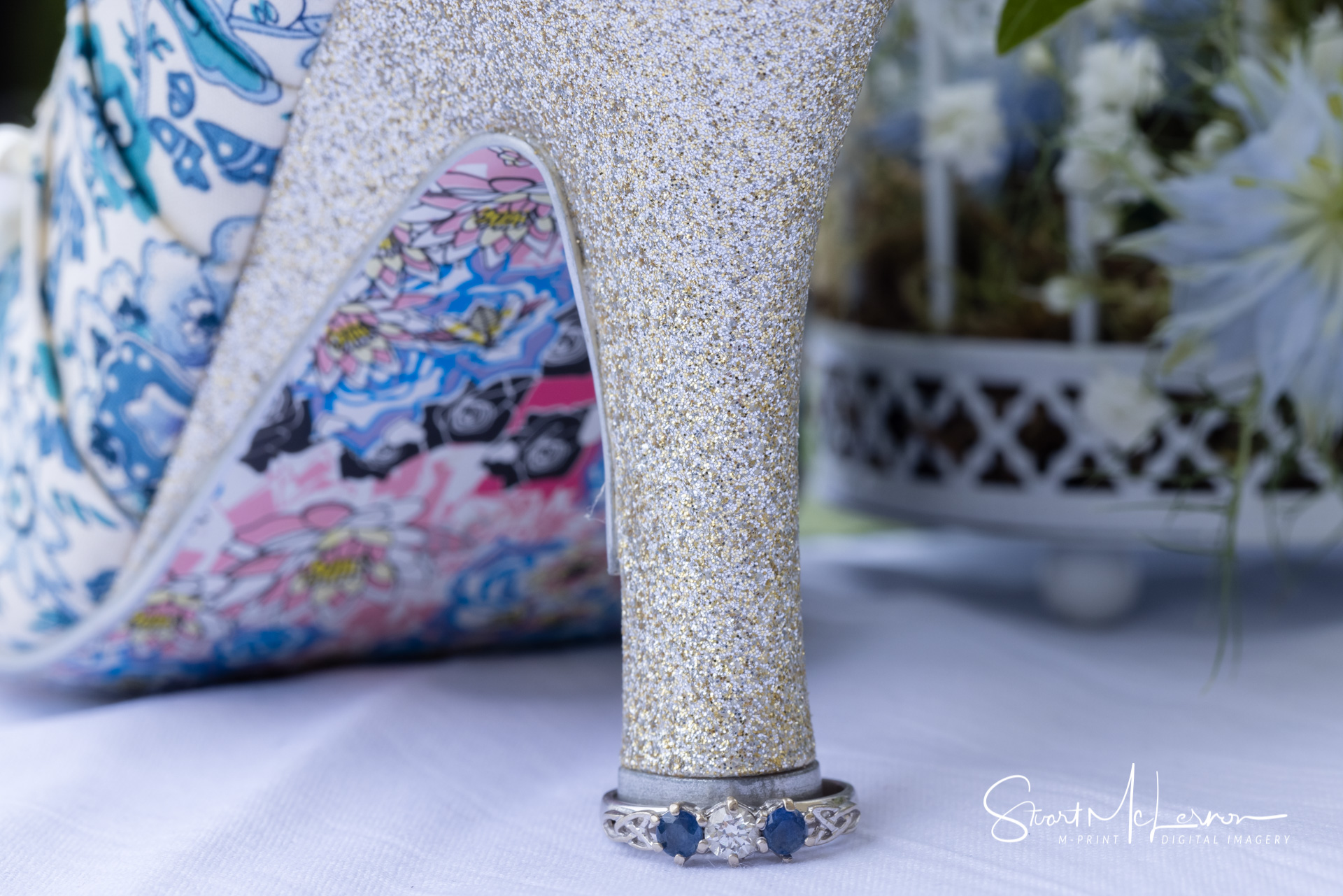 Shrigley Hall Wedding Photographer
The ceremony was moved from the Tilden Suite to the Drawing Room to accommodate the smaller guest numbers, but there were still many details to capture. With great communication from the wedding couple however I was able to capture everything with ease. Their beautiful wedding cake was supplied by the talented Tracey at The Little Cherry Cake Company. With many other customised items, nothing was generic and their stamp was firmly on their day. It was also delightful to see a tight-knit family and the support of their closest friends in what could have been a time of stress. The topping on the cake, so to speak, was the attendance of Luna, their family dog.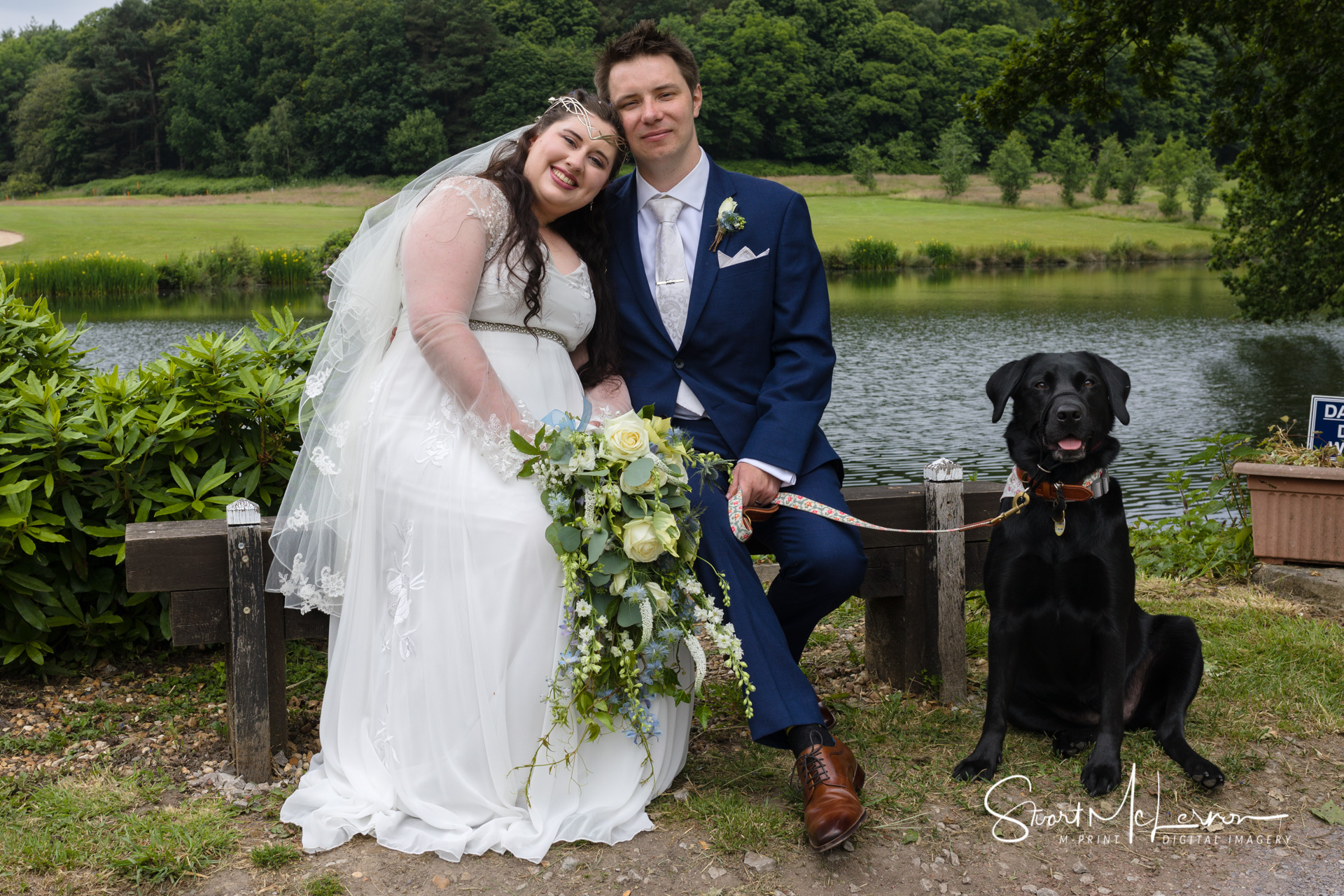 Shooting with a mask still presents challenges but hopefully these days will soon be behind us. However, with such a relaxed wedding day atmosphere, the day went without a hitch. Everything from the bridal and groom prep, the ceremony, the confetti, the group shots and the romantics flowed easily. It was a pleasure to be a part of this wedding story. And the best thing? I get to do it all again as Jemma and Mike are planning that large celebration next year. I can't wait!
If you are getting married and looking for a Shrigley Hall Wedding Photographer, please don't hesitate to drop me a message…