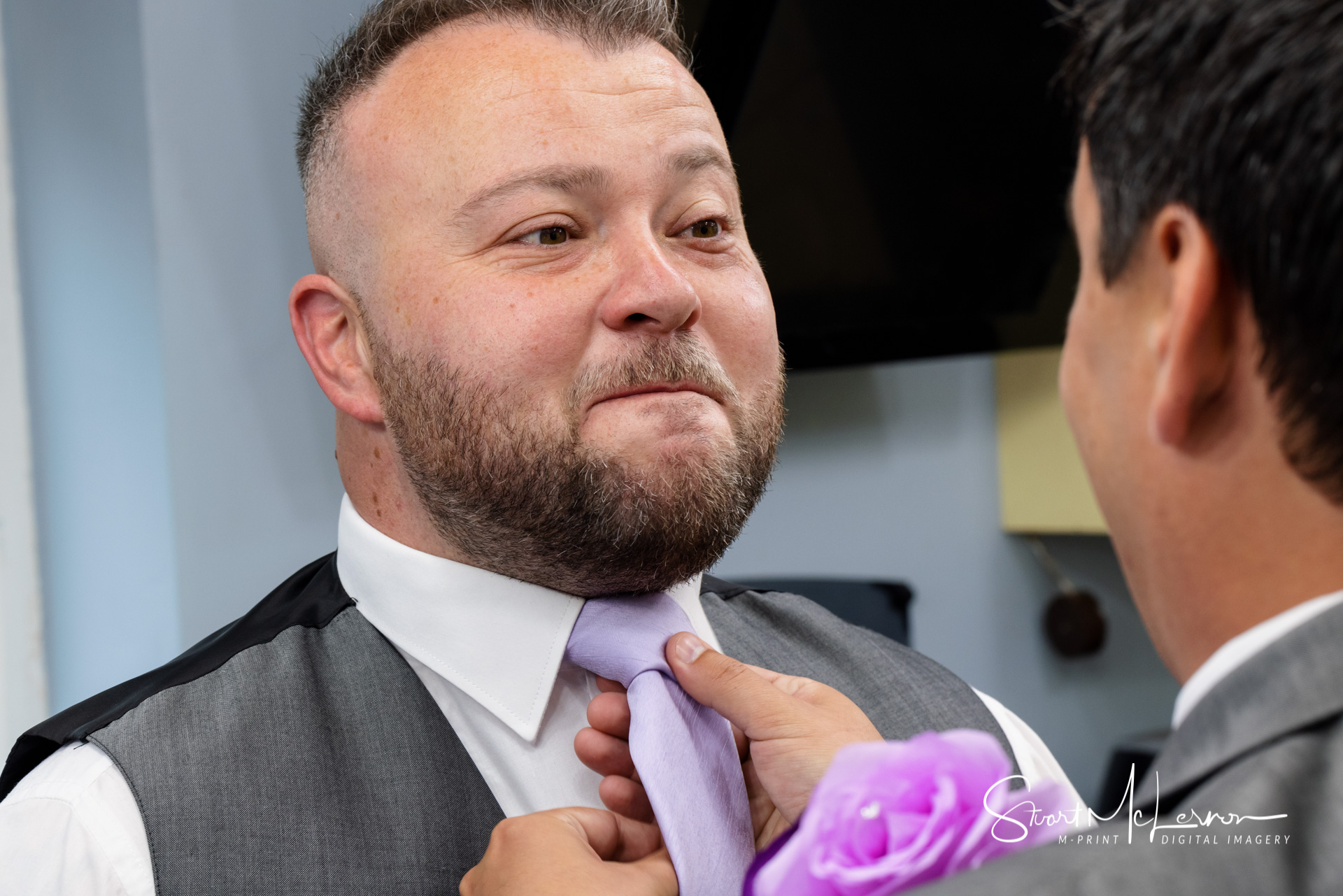 I was delighted to be second-shooting with good friend and fellow photographer Rick for the Buxton Wedding Photography of Mark and Tanika which would take place at The Old Hall Hotel in Buxton, reputed to be the oldest hotel in England and located opposite the beautiful Pavilion Gardens and the famous Buxton Opera House. The building dates back to 1573 and most notably housed Mary Queen of Scots during her house arrest under Queen Elizabeth the First's reign.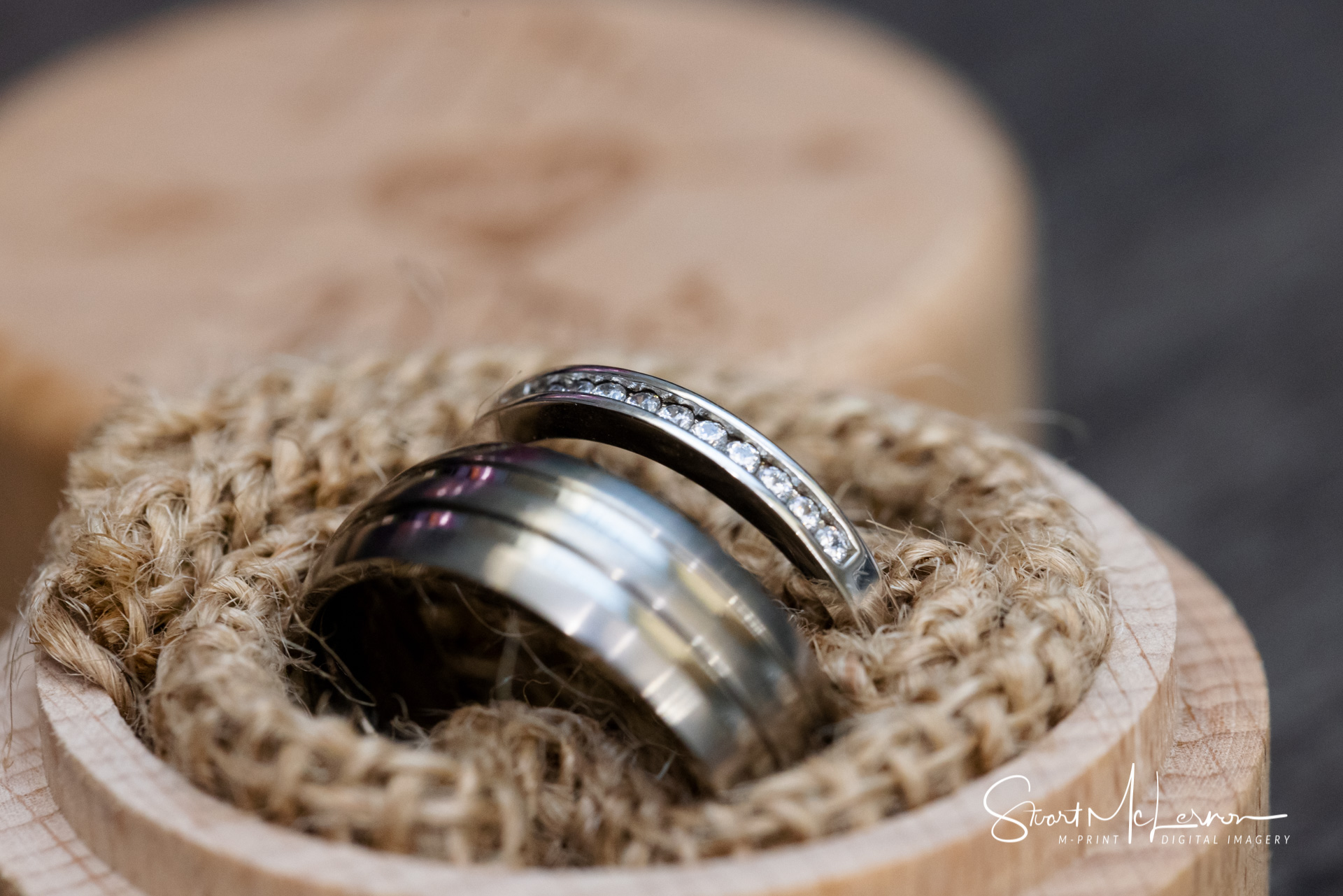 Buxton Wedding Photographer
Fast forward to modern times and the Old Hall Hotel and the adjacent Pavilion Gardens provide a charming peak district location for some gorgeous Buxton wedding photography. Like most weddings of this time period, the Covid-19 pandemic had taken it's toll but Mark and Tanika were grateful to be able to have their wedding celebrations with the government's relaxing of the lockdown rules. Despite the rain on the day, Mark's spirits were high as he was getting ready, assisted by his best man, Jim. Mark made his way to Buxton in an Aston Martin sports car to await his bride-to-be at the top of the aisle. Tanika looked radiant as she made her way towards Mark for their civil ceremony, sealed with their first kiss as man and wife.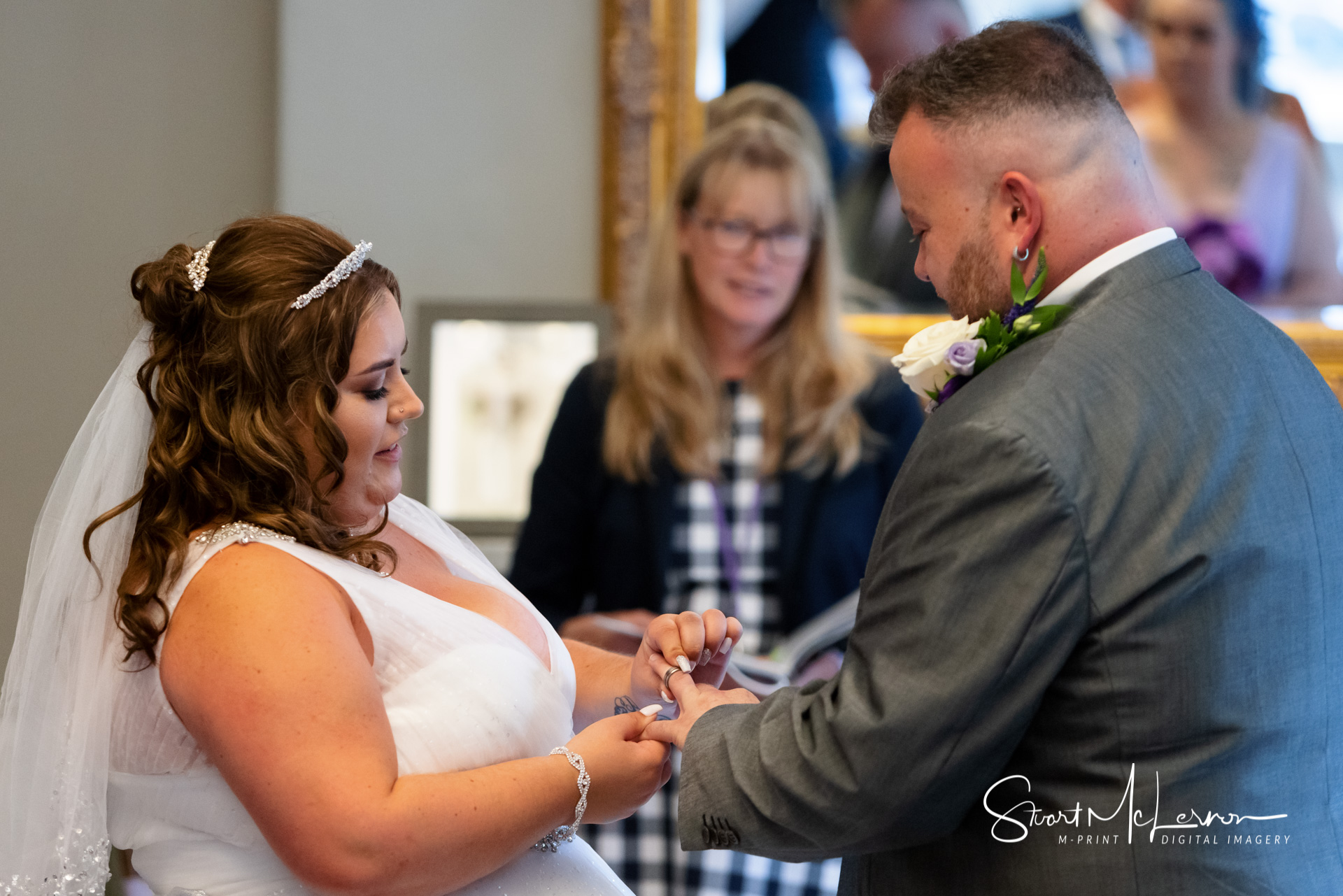 Once we found a gap in the weather, it was then across the road into Buxton Pavilion Gardens to help Rick with lighting for the formal portraits of the bride and groom he was taking, along with some funny poses they had requested. It was lovely to hear the comments of congratulations from passers by for the newlyweds before they headed back into the hotel for their wedding breakfast and speeches. This provided us with a short break to prepare for their evening celebrations. More guests arrived at the hotel ready to party. Mark and Tanika were both very easy going which came in handy as notably, their cake cut and first dance were delayed because England were playing Ukraine in the Euro 2021 Quarter Finals, which kept most of the guests hooked. England won the match 4-0. With the football finished the evening formalities began and the party commenced. We left after a 14-hour day, tired but with our spirits high after spending the day with two lovely people and their guests.
If you are getting married and looking for a Buxton Wedding Photographer, please don't hesitate to drop me a message…