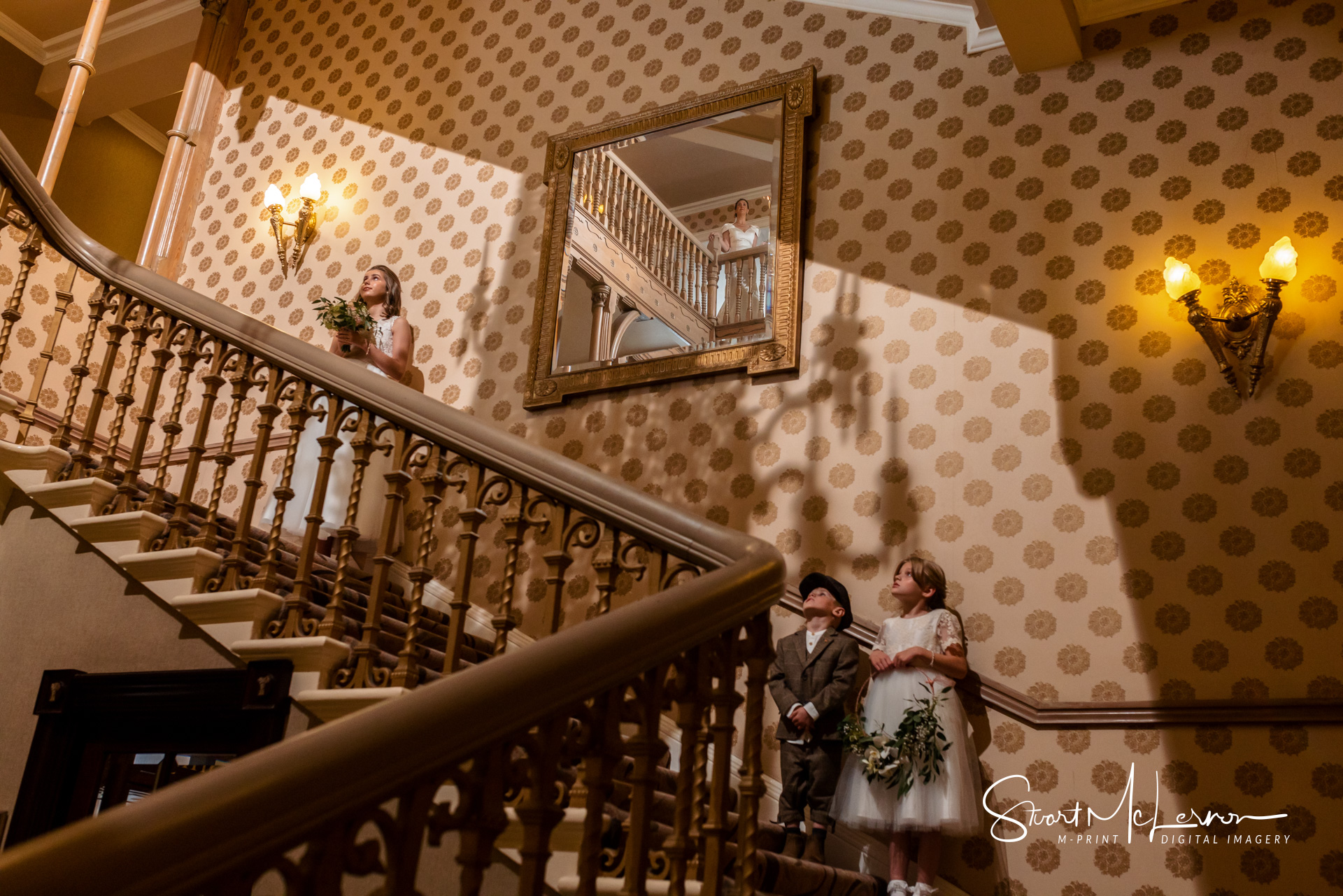 Jenny and Gavin booked me in as their Ness Gardens Wedding Photographer but Jenny's day started at the luxurious Chester Grosvenor, located in the heart of Chester and overlooking the famous Eastgate Clock which is said to be the most photographed clock after Big Ben. Beyond the pillared entrance you are greeted with an ornamental staircase with a 28,000 piece chandelier as it's centrepiece (the shadow of which you can see in the picture above). We got Jenny and her bridal party used to the camera by taking some quick portraits on and around the staircase before heading off towards Ness Gardens where Gavin was waiting.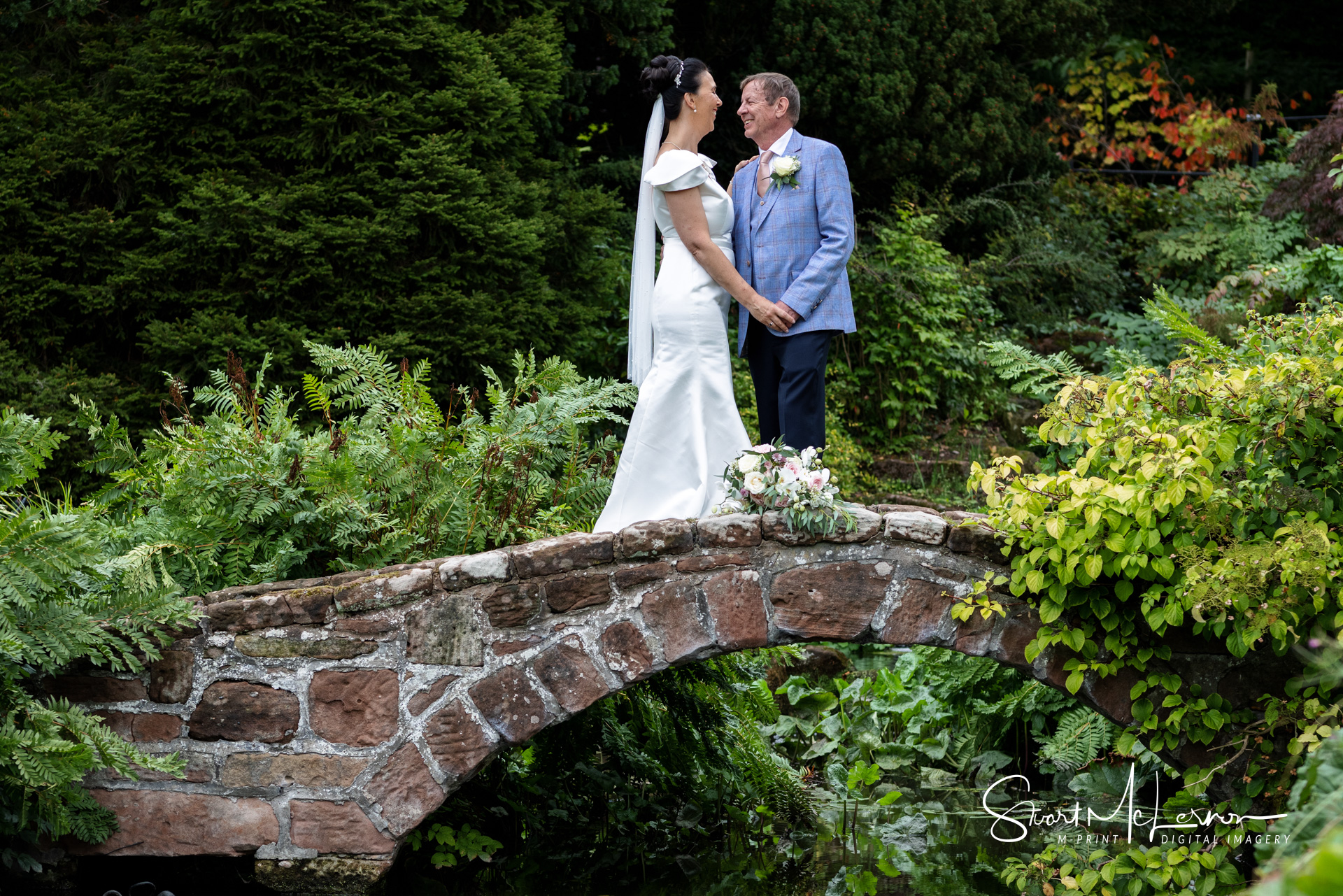 Gavin elected not to have any wedding prep cover so Rick accompanied me to the Chester Grosvenor before we headed to Ness Gardens for the wedding ceremony. The botanical gardens provided a beautiful botanical backdrop for the couple and their guests and the atmosphere was further embellished by a talented lady who played the harp beautifully. We spent a few minutes talking to Gavin about our wedding photography plans before the guests arranged themselves in front of the pond – the groom and bridal parties were seated, ready for the civil ceremony to begin.
The weather gods were kind to us and the dull outcast morning gave way to brighter spells for their intimate ceremony which featured two readings before the wedding ring was placed on Jenny's finger, vows exchanged and all sealed with a kiss! With warm applause from the assembled guests the canapés were served with some drinks as everyone mingled together. It seemed a shame to break everyone away from their conversations, but we had to gather everyone for the confetti walk before getting into those all-important group shots.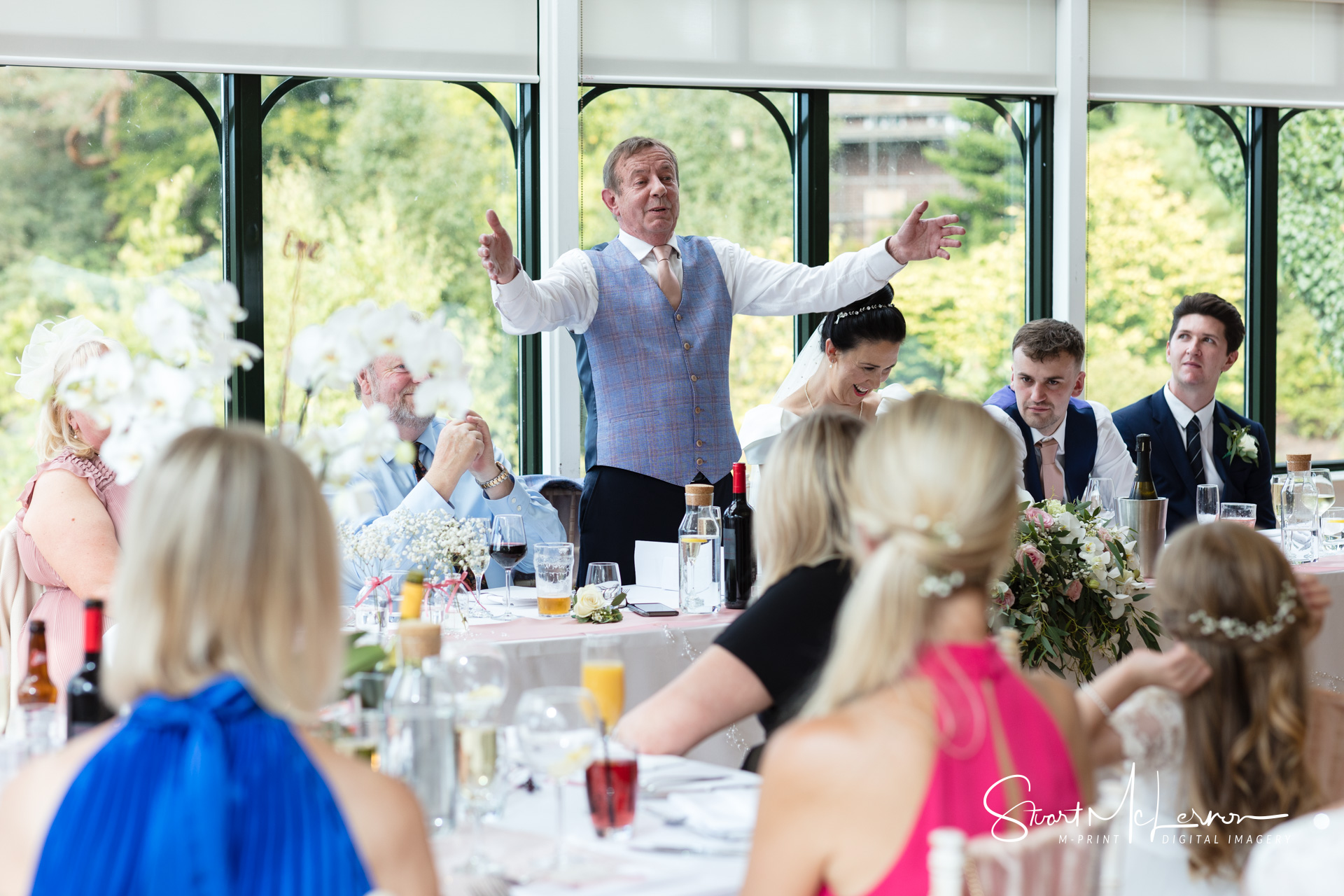 Ness Gardens Wedding Photographer
With the group shots done, the guests were sent to the Hulme Conservatory while we took the newlyweds around the gardens for some posed photographs together before heading back to join their guests. The next task was for the bride to do the bouquet throw over the deck towards a group of ladies. With the bouquet tossed, one of the more enthusiastic ladies made a dive to catch the flowers and ended up flat on her face – thankfully the grass provided a soft landing! I have to give kudos to the ladies who made their way back up to the decking via a rock wall in their very high heels. It was then time for the cake cut, speeches and toasts before we left the happy couple to enjoy their wedding breakfast whilst we were fed in the main café area. A short but fun-packed day which was perfect to Jenny and Gavin.
If you are getting married and looking for a Ness Gardens wedding photographer, please don't hesitate to drop me a message…