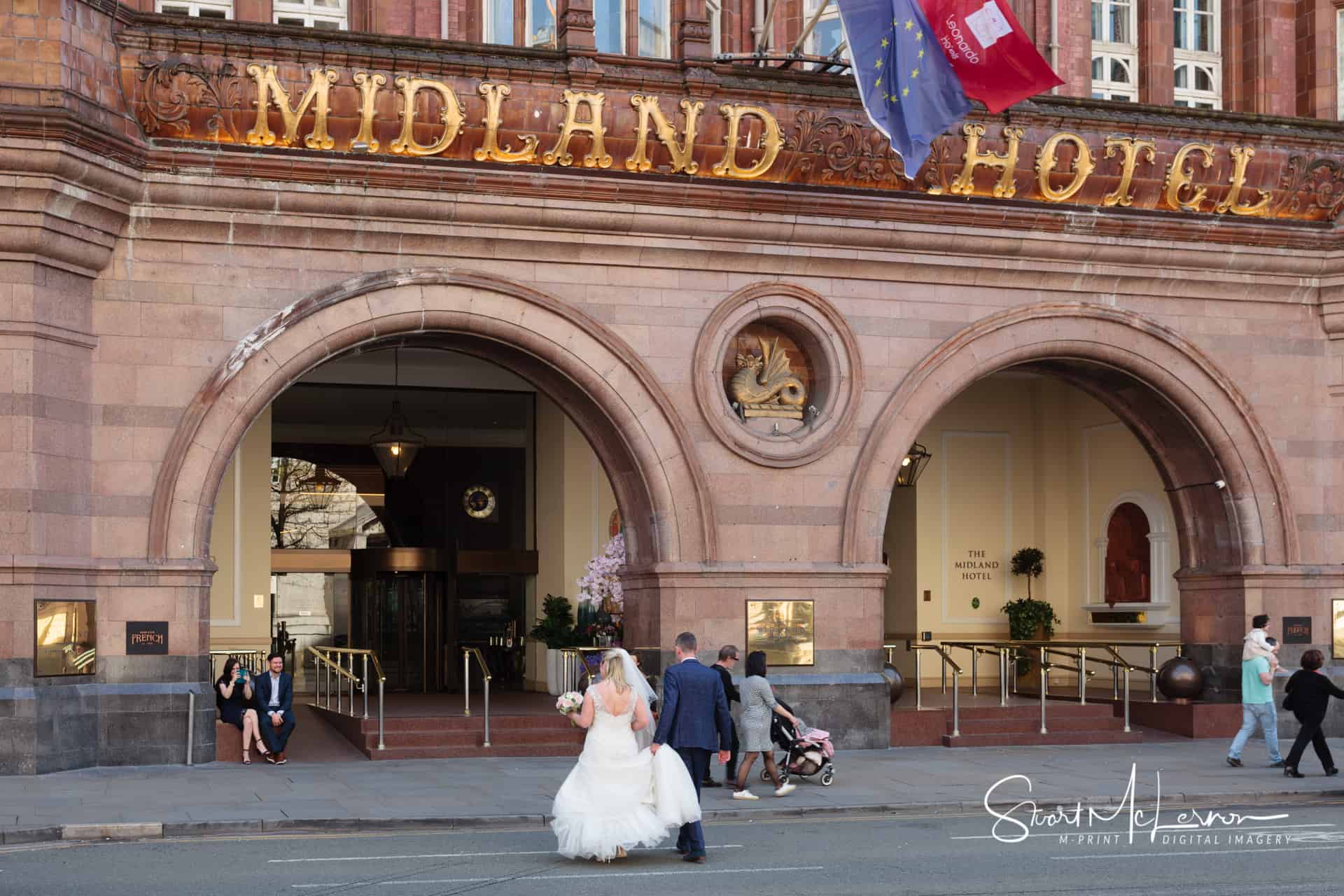 The Grade II listed Midland Hotel is one of Manchester's most iconic wedding venues and I was happy to be here to photograph the wedding of Marc and Nicola alongside fellow photographer and good friend David. The Midland Hotel sits next to Manchester Central Library in St Peter's Square and is famed as the venue where Charles Rolls met Henry Royce, leading to the formation of Rolls-Royce limited in 1904.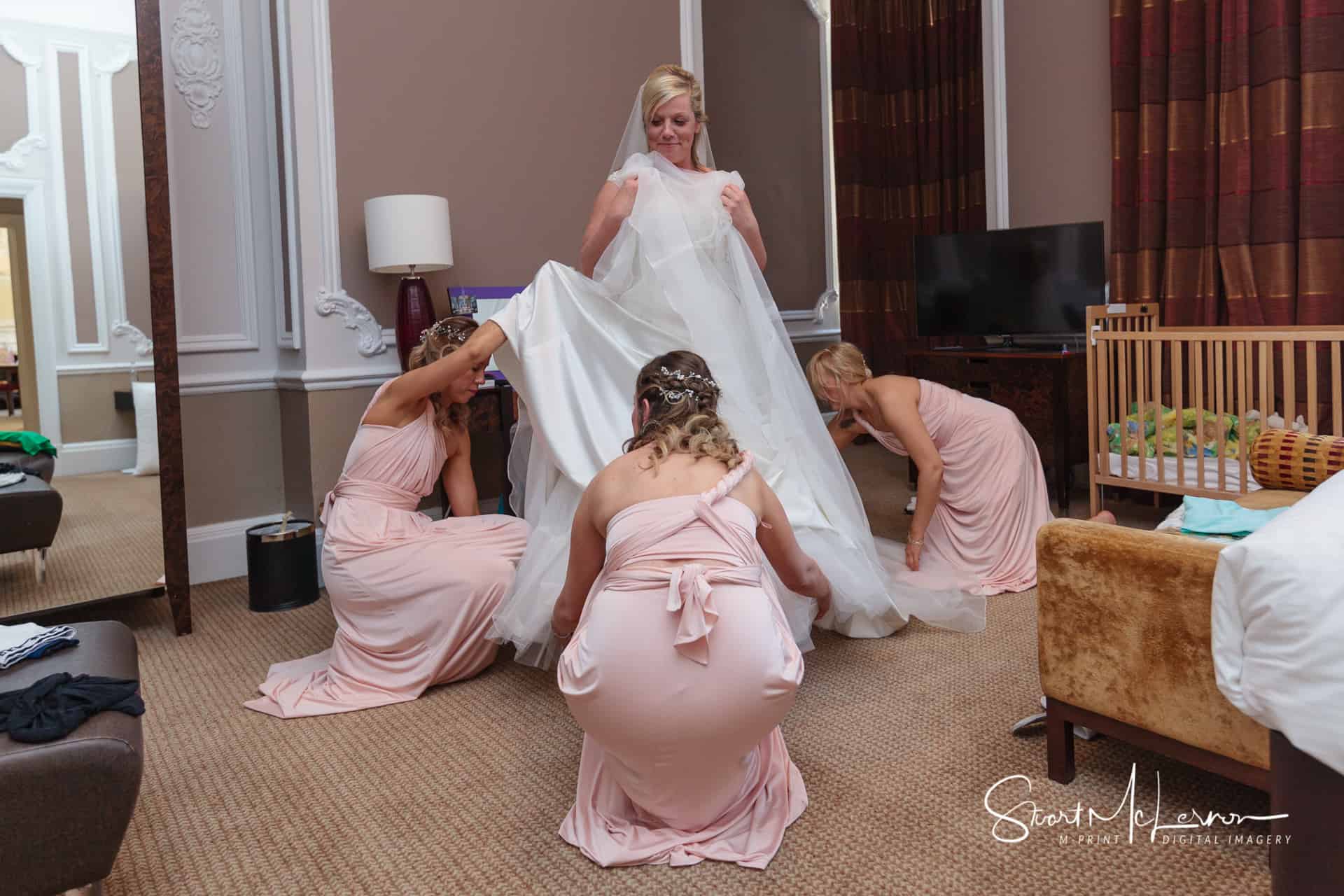 Nicola was positively buzzing with excitement ahead of her wedding to Marc and it was lovely to witness the full range of emotions as she prepared herself. The Midland Hotel Bridal Suite was spacious enough to accommodate Nicola, her three bridesmaids, her son Joey and her mother. A small balcony outside provided an area of respite whilst overlooking Manchester Central Library and St Peter's Square.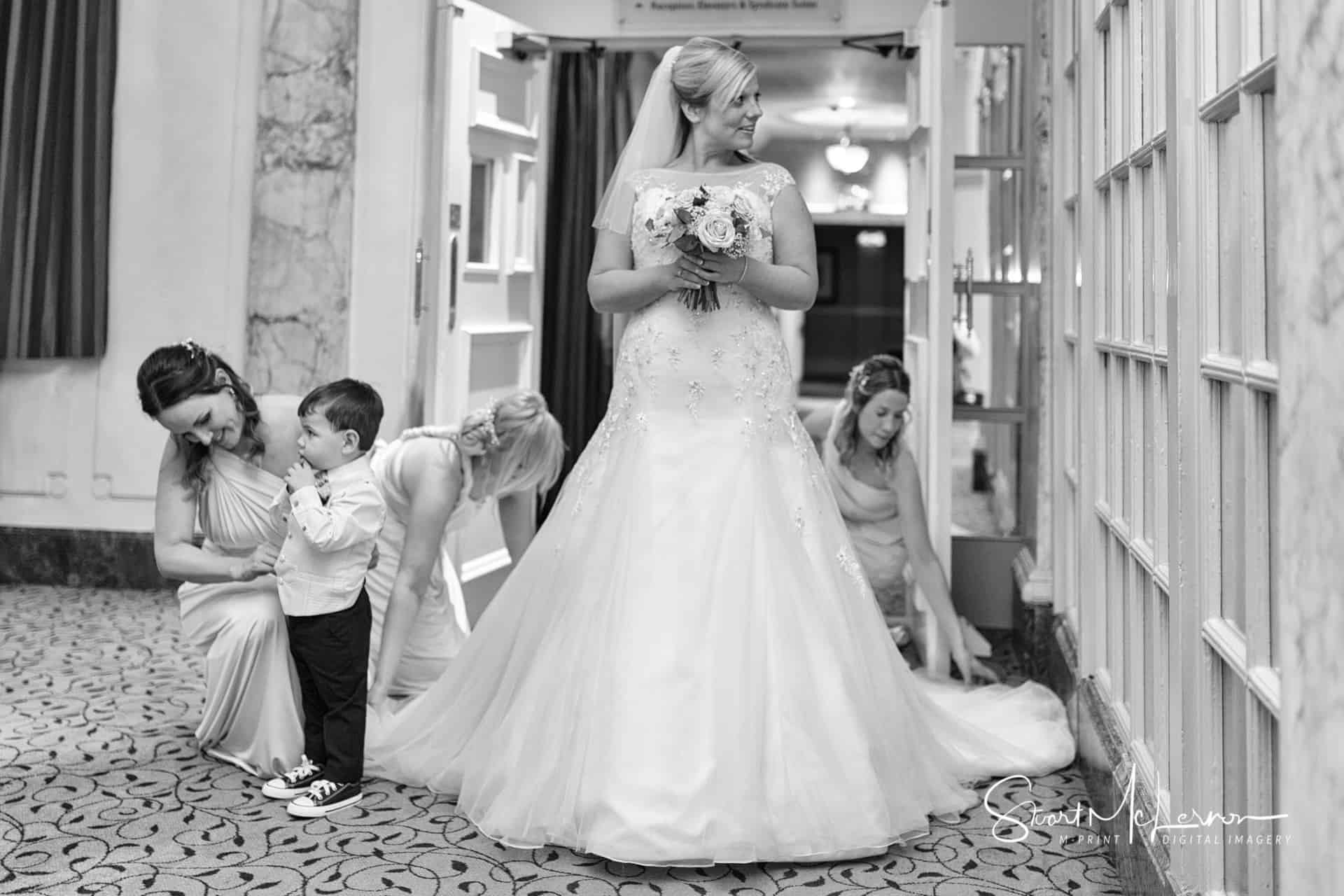 Midland Hotel Wedding Photographer
Soon enough, the time for the wedding ceremony arrived and we made our way towards the Lancaster Suite. Nicola took a quick glance into one of the mirrored panels to make sure everything looked just as she wanted before she went inside to greet her husband-to-be Marc. The Lancaster Suite is decorated with original Edwardian oak panelling and an ornamental fireplace which provides a perfect setting for their intimate wedding ceremony. The beaming smiles on the faces of Marc and Nicola as they saw each other before she made her way up the aisle were heartwarming.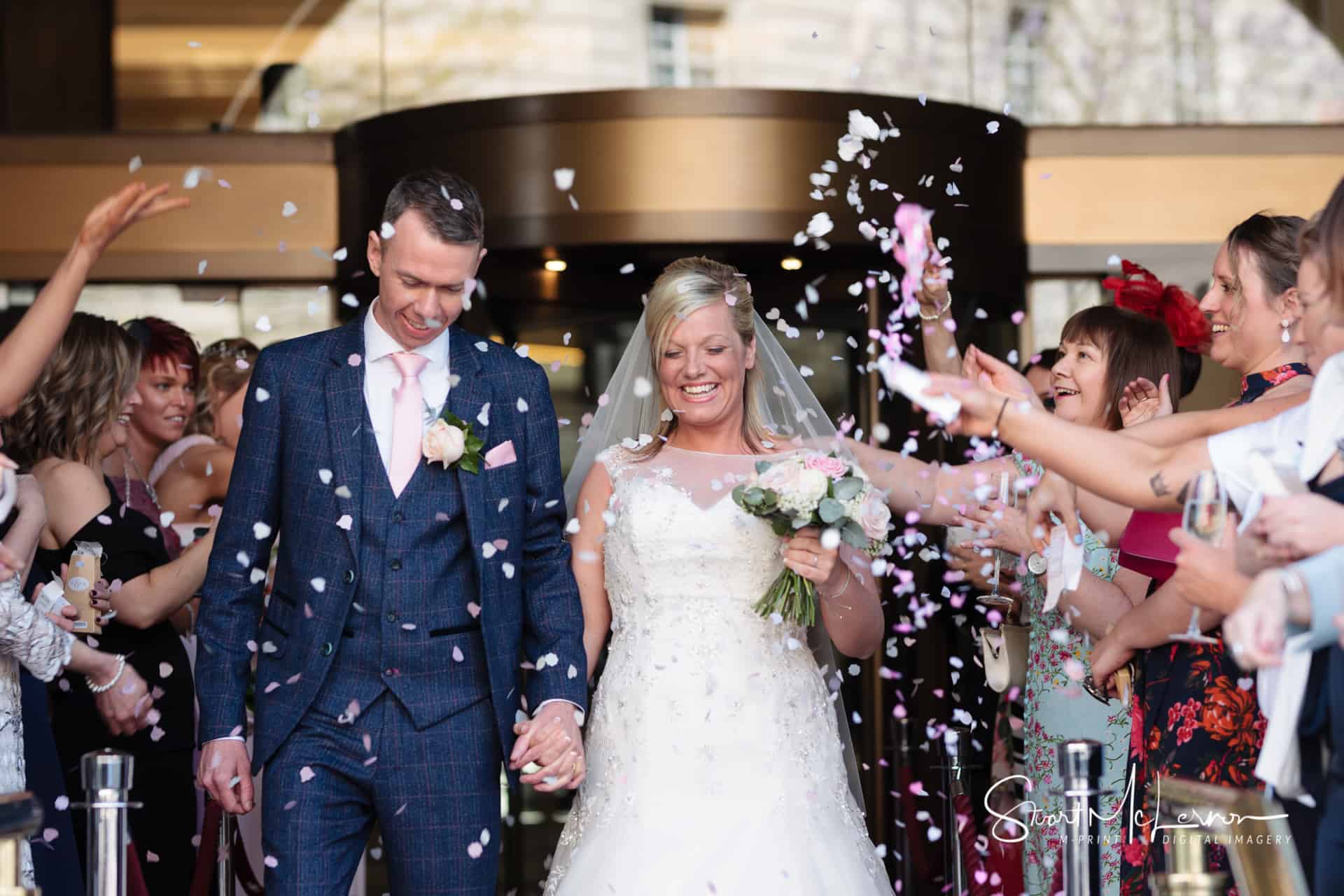 With the vows made, rings exchanged and that all-important kiss, the register was signed and the newly-weds made their way out onto the famous Midland Hotel steps for their confetti shower. Some time for the formal shots and a few romantics around St Peter's Square and the Manchester Central Convention Complex (formerly GMEX) along with a giant helter-skelter! Then back inside to the Stanley Suite for their wedding breakfast and evening celebrations. Marc and Nicola are a lovely couple and it was a pleasure to be a part of their special day.
If you are getting married and looking for a Midland Hotel Manchester wedding photographer, please don't hesitate to drop me a message…
| Midland Hotel Manchester Wedding Photographer |