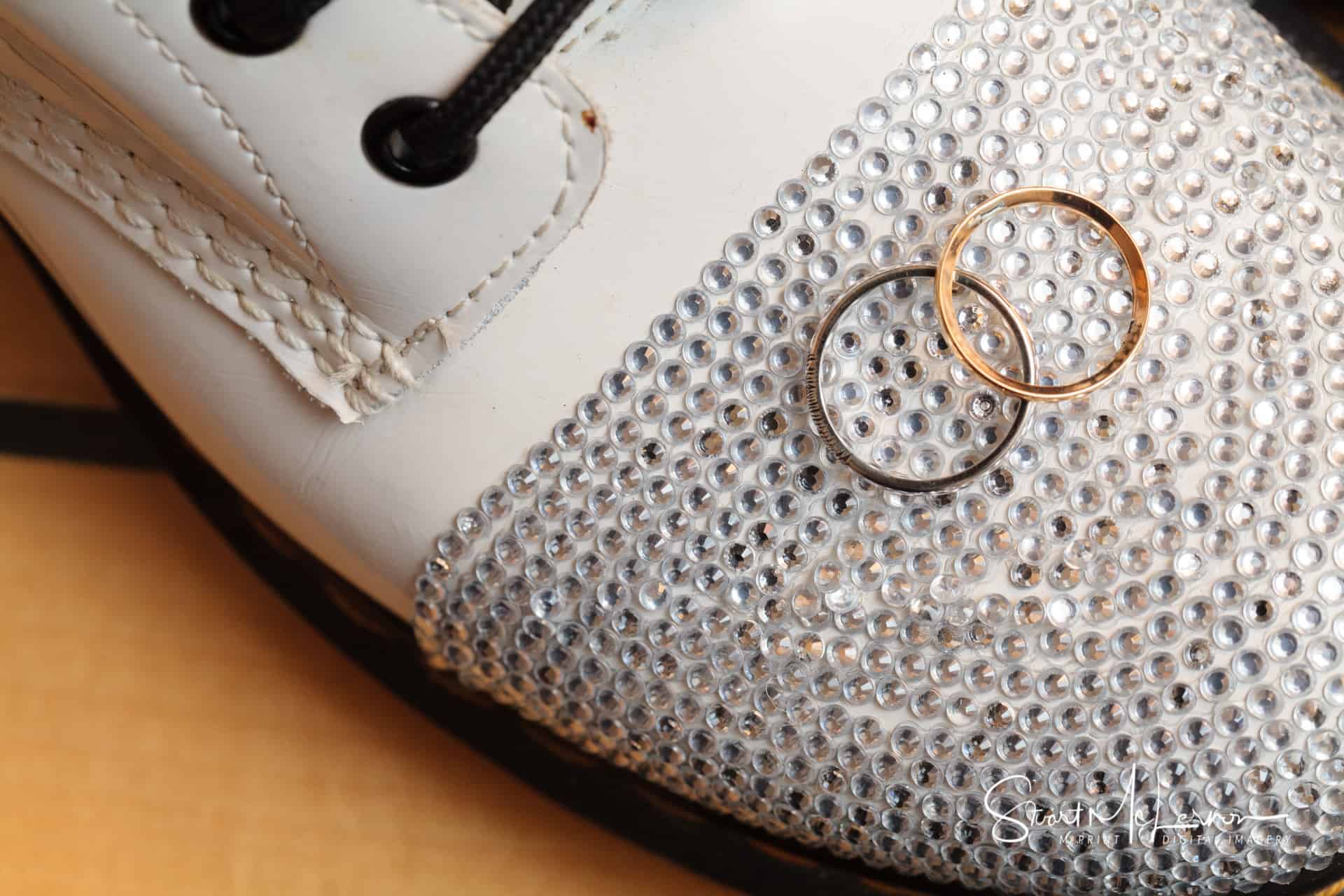 Same-sex weddings are wonderful! In this case a big advantage is having two beautiful wedding dresses to photograph. I would describe Leanne and Gemma as two very organised people who like to prepare things as much in advance as possible to avoid any last minute panic. It comes as no surprise that they booked my photography services at the Forest Hills Hotel almost 2 years ahead of their date. I've known Leanne about 30 years and was keen to meet Gemma so I arranged the pre-wedding meeting at their home.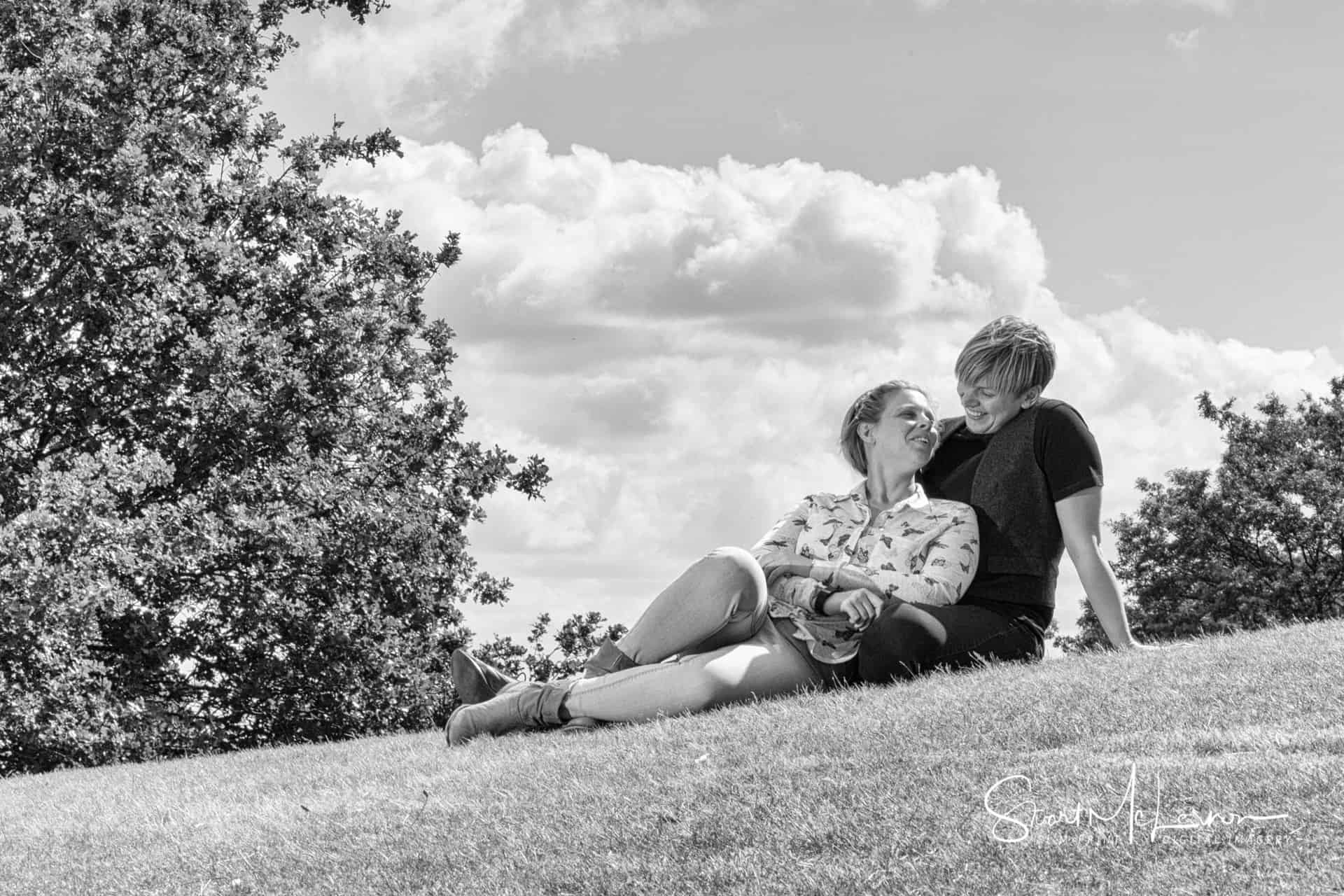 We were made to feel very welcome at their home with coffee and chocolate biscuits. Going through the details I noticed that Gemma seemed a little shy. Being the centre of attention isn't for everyone, so I suggested that we organise a pre-wedding shoot at a local park. This is a great way to ease the nerves of any couple in front of a camera before the big day. It gives them the opportunity to get to know me and how I work. They chose the photograph above to feature in the centre of a signing frame. Two happy brides-to-be. Job done.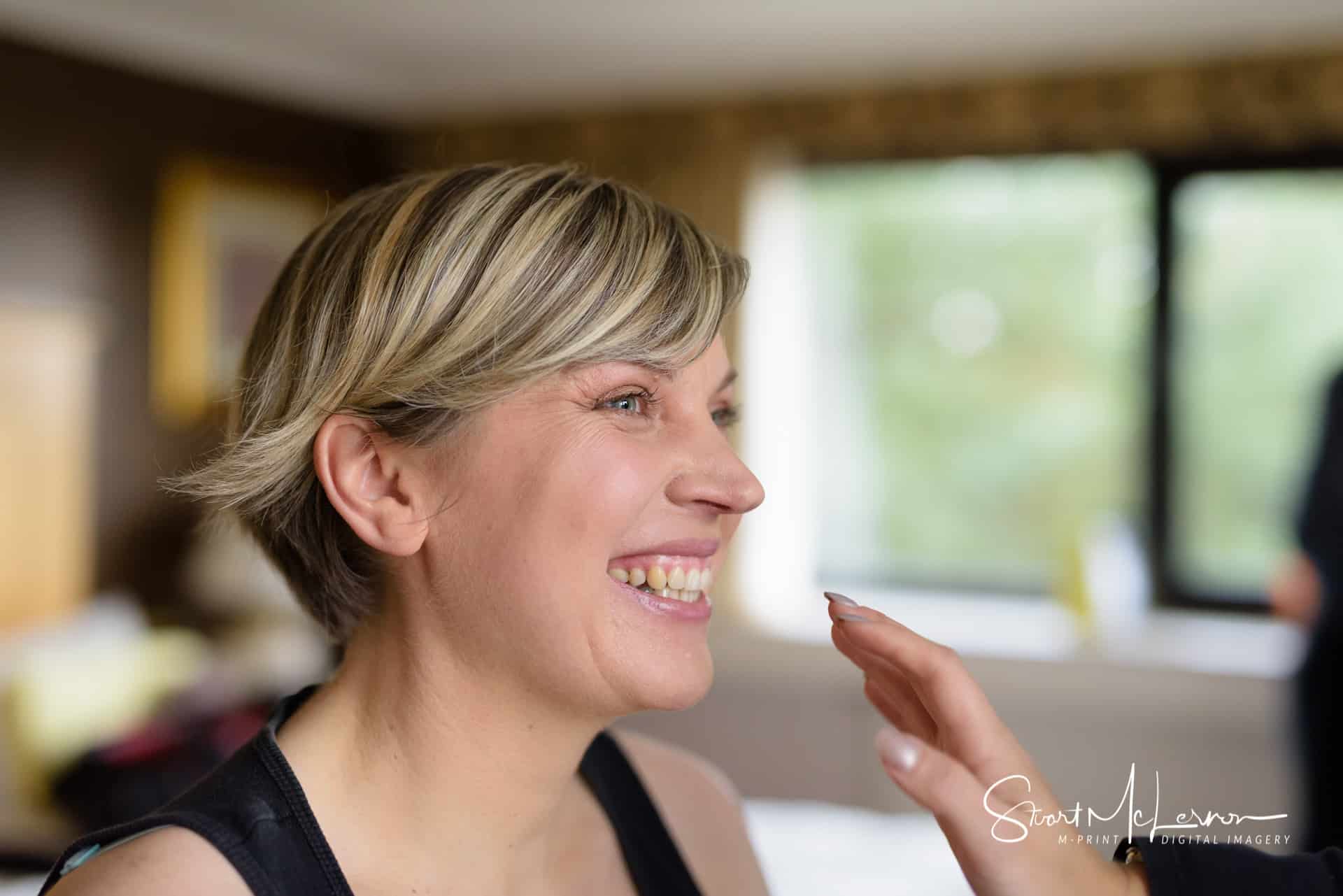 Forest Hills Frodsham Wedding Photographer
This picture says it all – a relaxed, happy Gemma on the morning of her wedding at Forest Hills Hotel. I was fortunate enough to have the help of two second-shooters on the day. Rick, who has shot weddings with me before and Neil, who usually shoots portraiture but fancied the 'wedding experience'. A thank you to Leanne and Gemma, whose attitude of 'the more the merrier' helped to facilitate this.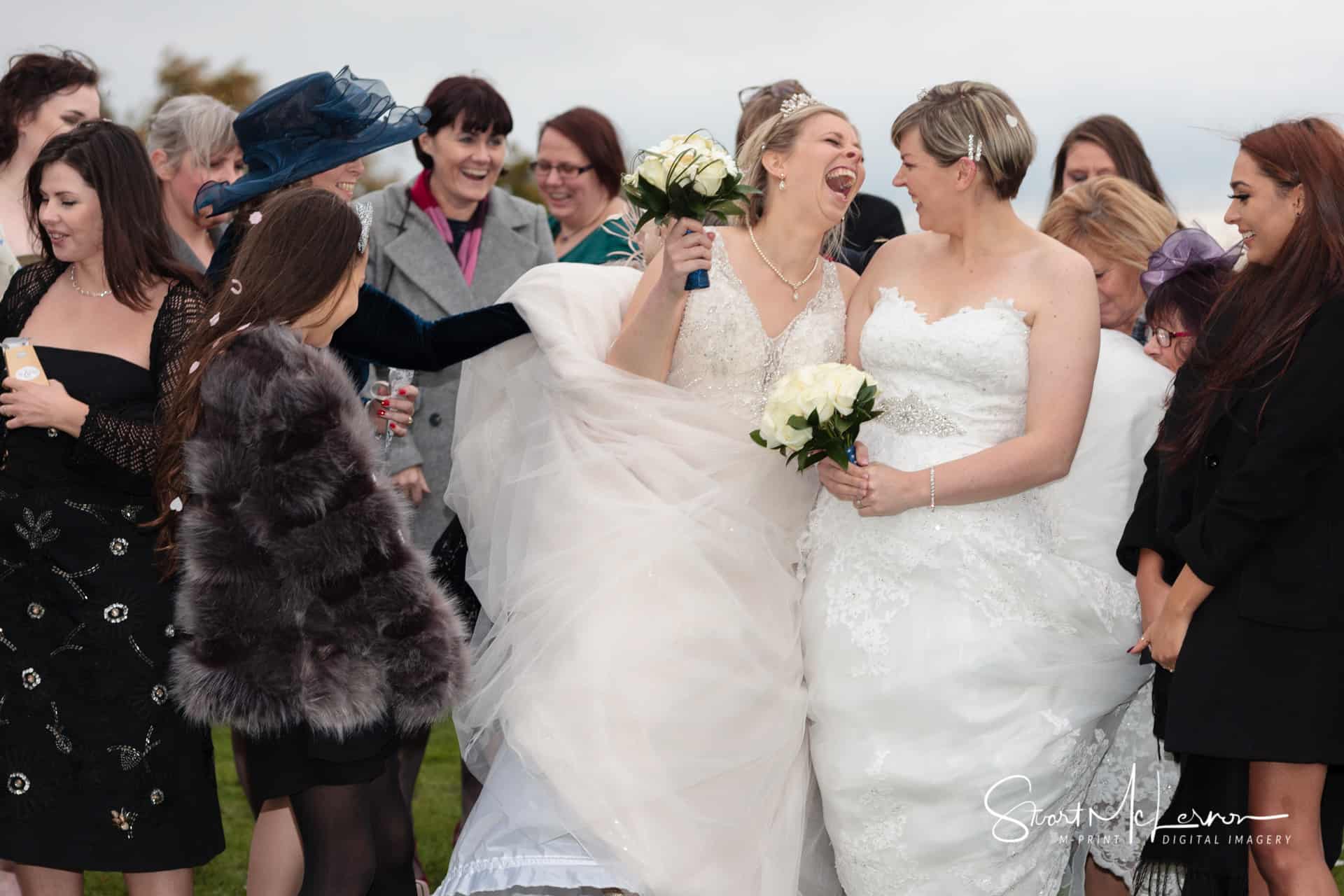 Gemma's young son Charlie was given the role of 'ring security'. He took to the part by carrying the rings in a handcuffed briefcase and wearing dark sunglasses. It warms the heart to see him made an important focus of their day. With the rings exchanged, kisses made and register signed, it was time to move outside for the formal shots. There's a long-standing family tradition of stuffing confetti into the bridal dresses. I'm pleased to report that this tradition was upheld as per the image above!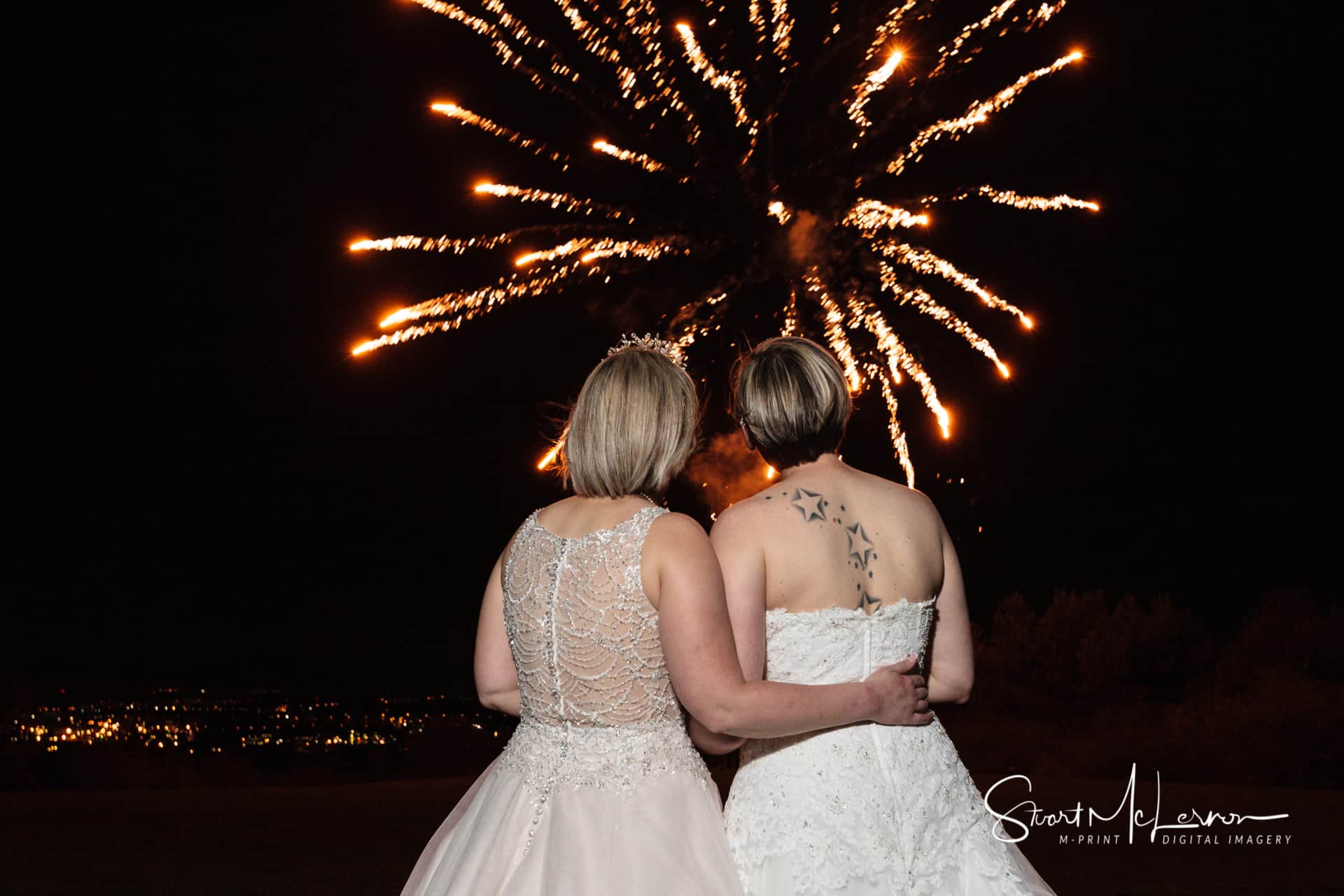 The evening was finished off with a surprise firework display but it's really the small details that can make a difference. A tower of doughnuts for the guests (and photographers) to munch on. A signing frame instead of a guest book. Sparklers to provide photo opportunities in the dark winter night. This was a well-planned wedding that kept the guests entertained. It also gave me the opportunity to reconnect with some long-lost friends. In short, a great day with great people and great results!
If you are getting married and looking for a Forest Hills Hotel Frodsham wedding photographer, please don't hesitate to drop me a message…
| Forest Hills Hotel Wedding Photographer |