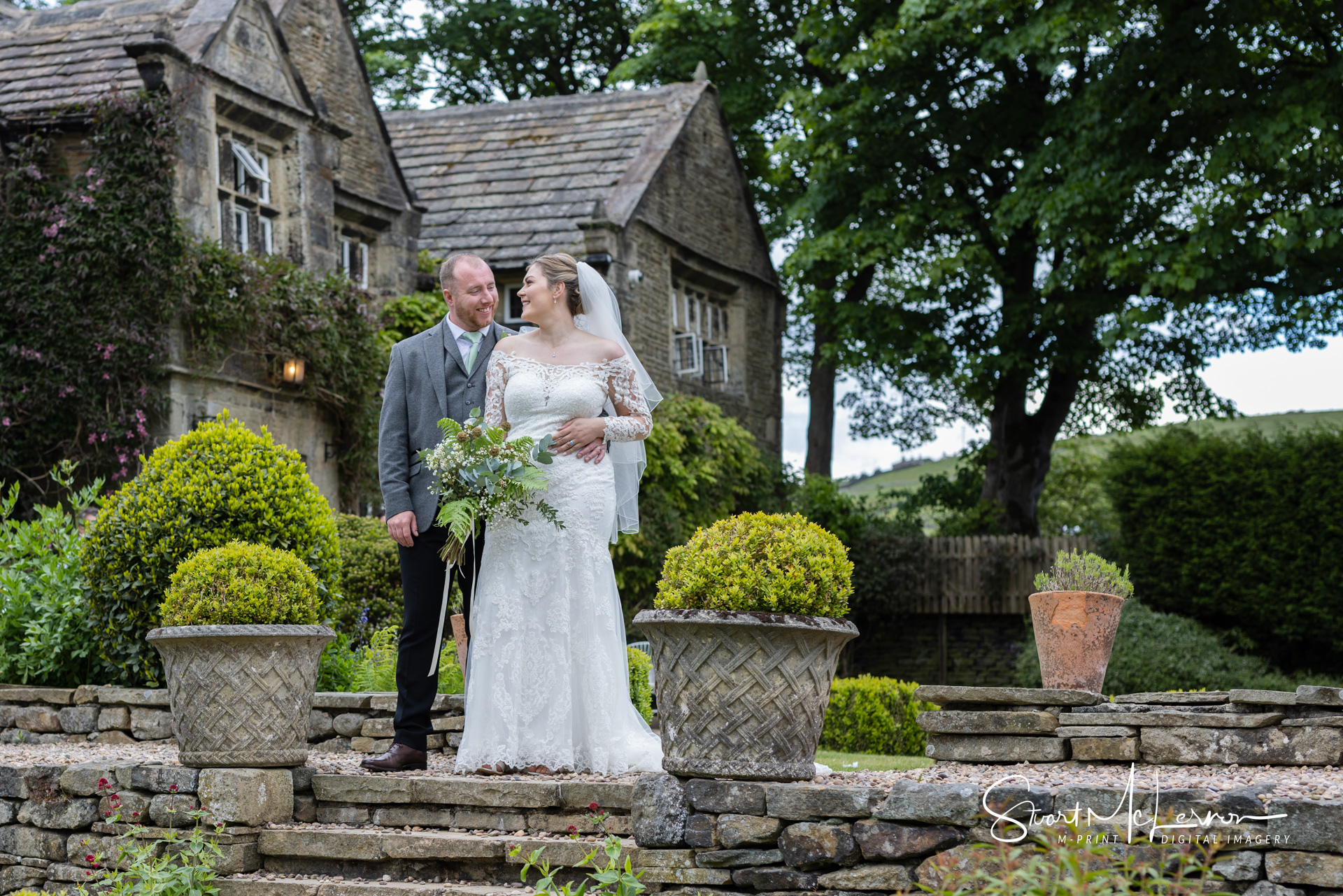 Like many other weddings of this time period, Steph and Matt's original 2020/2021 wedding plans were scuppered by Covid-19. On top of this, Steph tragically lost her father, so their plans were put on hold until 2022. Their original wedding photographer was unable to commit to their new date, so they searched on the Hitched website, in her words "trawling through countless messages from photographers" and I fortunately stood out from the others with my straight to the point approach. We exchanged quite a few messages initially which outlined their situation and we worked together to create the perfect recipe to be their Holdsworth House wedding photographer.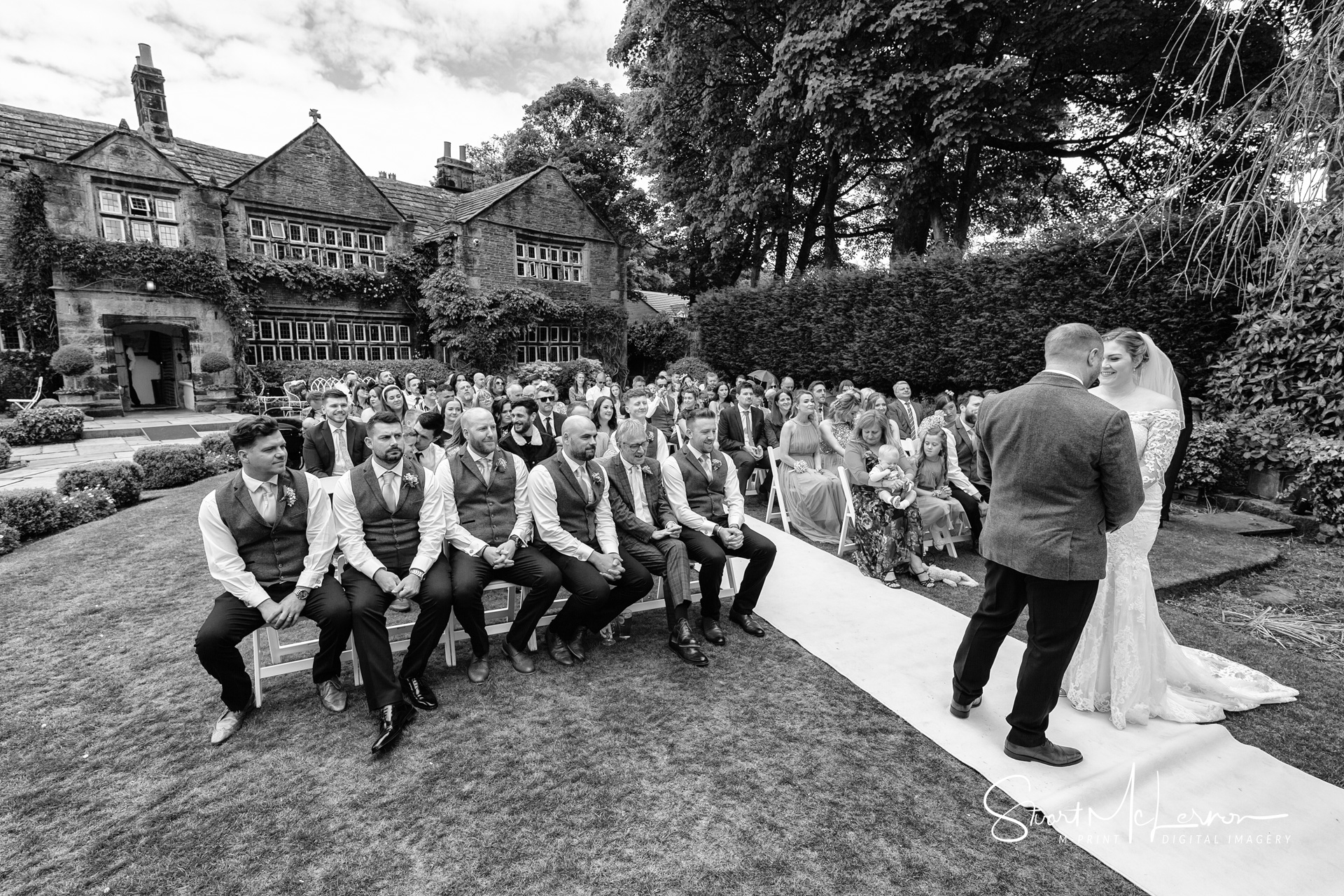 Houldsworth House Wedding Photographer
Steph and Matt wanted to have those sentimental moments captured without them worrying where we were going to stand or having to otherwise rely on being given instruction. It's fair to say that we excel at putting guests at ease while documenting the day's events as they unfold, coupled with a sense of humour to disarm the most nervous of people when we need to get the best of them for a formal shot. Steph initially didn't want any group shots to be taken but she placed her faith in me that I would deliver images that would become treasured memories for years to come.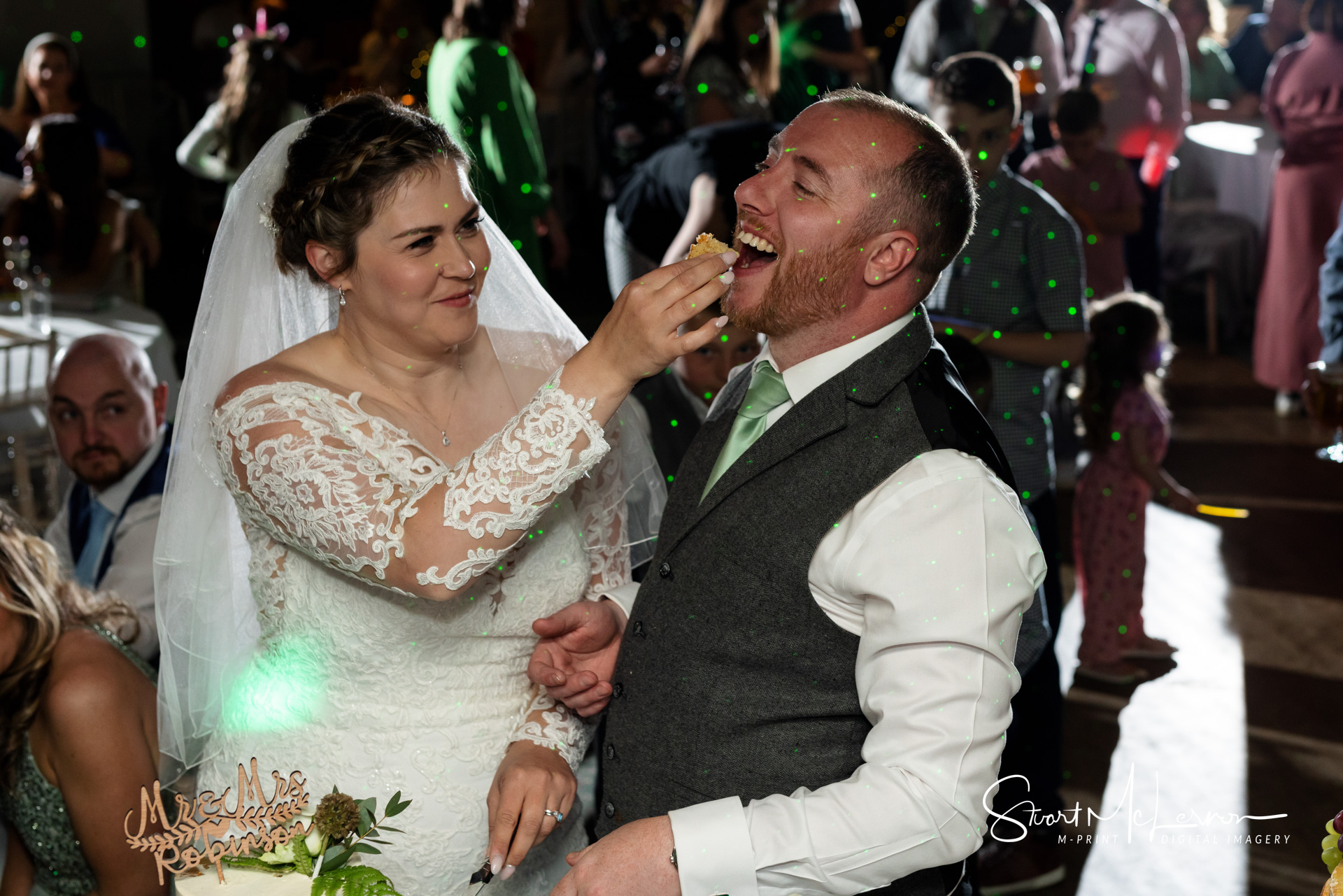 It was wonderful to watch this couple's transformation over the course of their wedding day – their initial nerves turning into being quietly comfortable, ultimately turning into an atmosphere of joy and laughter. You could feel the sheer weight of those previous years' issues being lifted by their perfect day and it was my pleasure to be a small part of it. We had a great trip over to West Yorkshire and look forward to the opportunity of venturing over again!
If you are getting married and looking for a Holdsworth House Halifax Wedding Photographer, please don't hesitate to drop me a message…