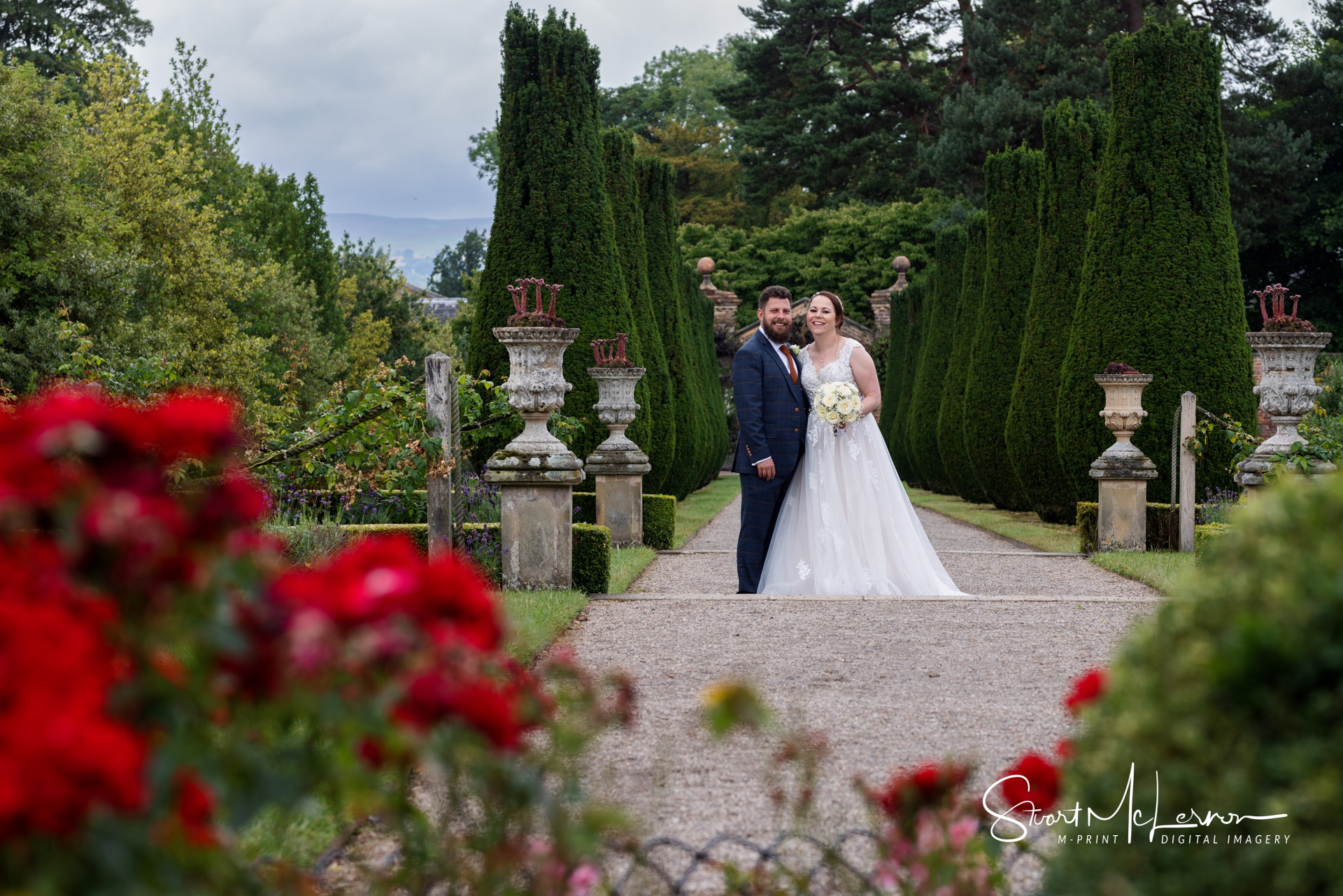 Samantha got in touch with me after looking at my website back in 2021 to compliment me on my photos and sent me a message to see if I was available to be her Maesgwyn Hall Wedding Photographer the following summer. I sent across my information pack by e-mail, which sat in Samantha's junk e-mail folder for 9 days before eventually finding it. Small snag aside, we swapped some more information before the deposit was paid to secure the date and arranged a meet-up in Wrexham to take a look at the venues together. I took Rick with me for the journey so we could both get a better idea of the locations and of course to meet with Samantha's partner, David.
We met at Maesgwyn Hall to take in the details for their day and went together to St. Paul's Church in nearby Pentre Broughton to visit the site of their ceremony and also to the beautiful National Trust Erddig, where they had gained permission to to have some shots taken in the landscaped gardens. Almost 12 months later their big day arrived and we made the trip to Wrexham. Rick went to cover the groom coverage and I went to Samantha's sister in-law's where Samantha and her bridesmaids were in full flow with their hair and make-up. Sam was feeling anxious about the day ahead but I made sure she was as relaxed as she could be and kept hydrated. They made their way from her sister in-law's to a Premier Inn to get changed into their dresses. This proved to be a little chaotic as the room was a lot smaller than the house we'd just been at but everyone's dignity was (more or less) intact!
The bridesmaids made their way to St. Paul's Church in a beautiful VW Type 2 camper van (which picked up a ticket in the car park!). The atmosphere calmed for a few minutes as Sam's dad came to the Premier Inn to see his daughter in her bridal dress for the first time. David made his way to the church in a classic VW Beetle and the camper van returned to pick up Sam. With everyone at the church, the bridal music began and Sam made her way up the aisle to meet her groom to-be, which brought tears of joy to both of her parents' eyes.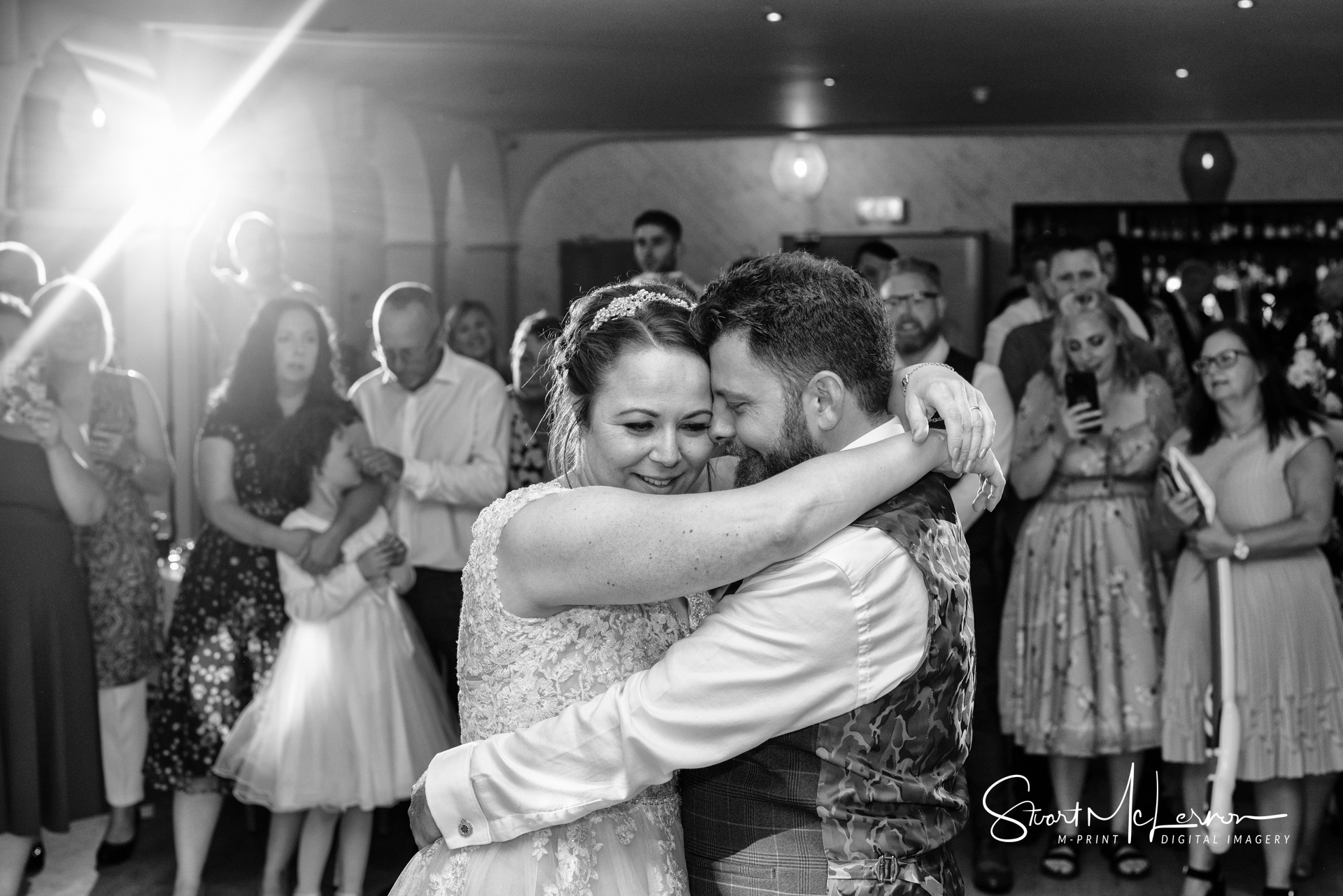 Maesgwyn Hall Wedding Photographer
With the ceremony done and dusted, we grabbed the formal shots and the confetti run outside the church before making our way to Erddig to wander the beautiful grounds with their two children and capture some posed images. It was just a shame the skies were overcast but it didn't affect the mood of the newlyweds. With the photos done we made our way back to Maesgwyn Hall to join the guests for some fantastic buffet food before the cake cut and first dance. From that point onwards, the guests let their hair down and filled the dance floor late into the evening.
If you are getting married and looking for a Maesgwyn Hall wedding photographer, please don't hesitate to drop me a message…