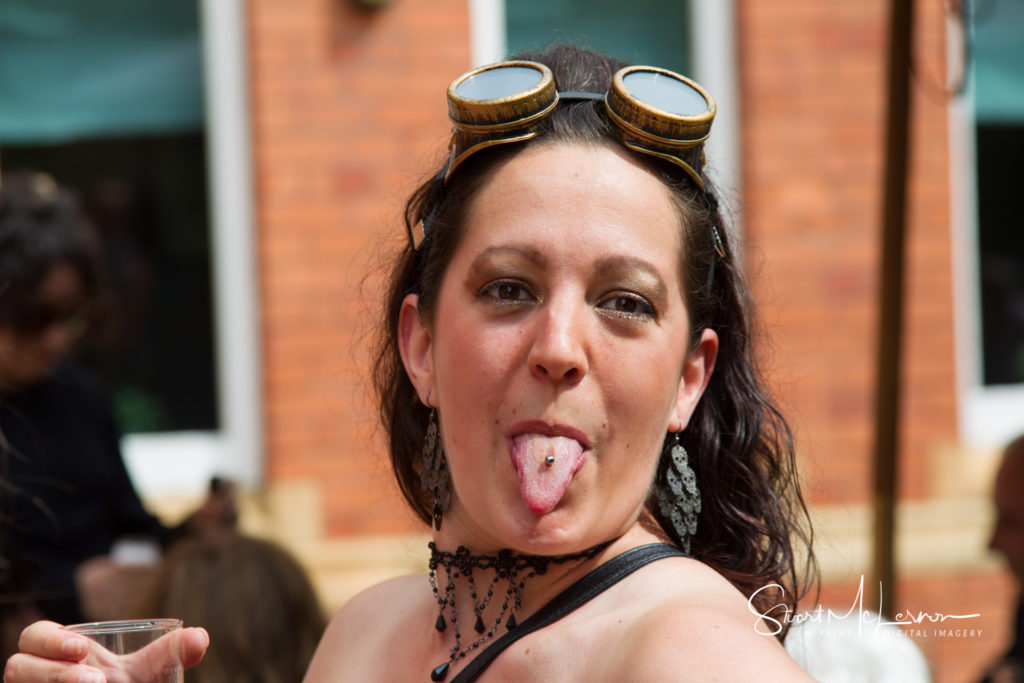 From Steampunk to Steaming Drunk – A perfect mix for a wonderful wedding!
Abbie and Wayne are a match made in heaven and they put their own spin on their wedding day at Cheadle House by having a Steampunk theme for which most of the guests embraced. Gone were the usual swathes of sober suits and fitted gowns, replaced with sci-fi Victoriana, corsets, top hats and military inspired attire.
Cheadle House Wedding Photographer
All the elements of the wedding were tailored to suit them. The wedding car, instead of the usual limousine was replaced with a Reliant Kitten, the cake baked by Abbie had a topper featuring the groom with a Dr. Who scarf, Australian memorabilia was laid around the venue to acknowledge Wayne and his family who had come all the way from Australia to celebrate. The band played acoustically and dressed to fit in with the guests.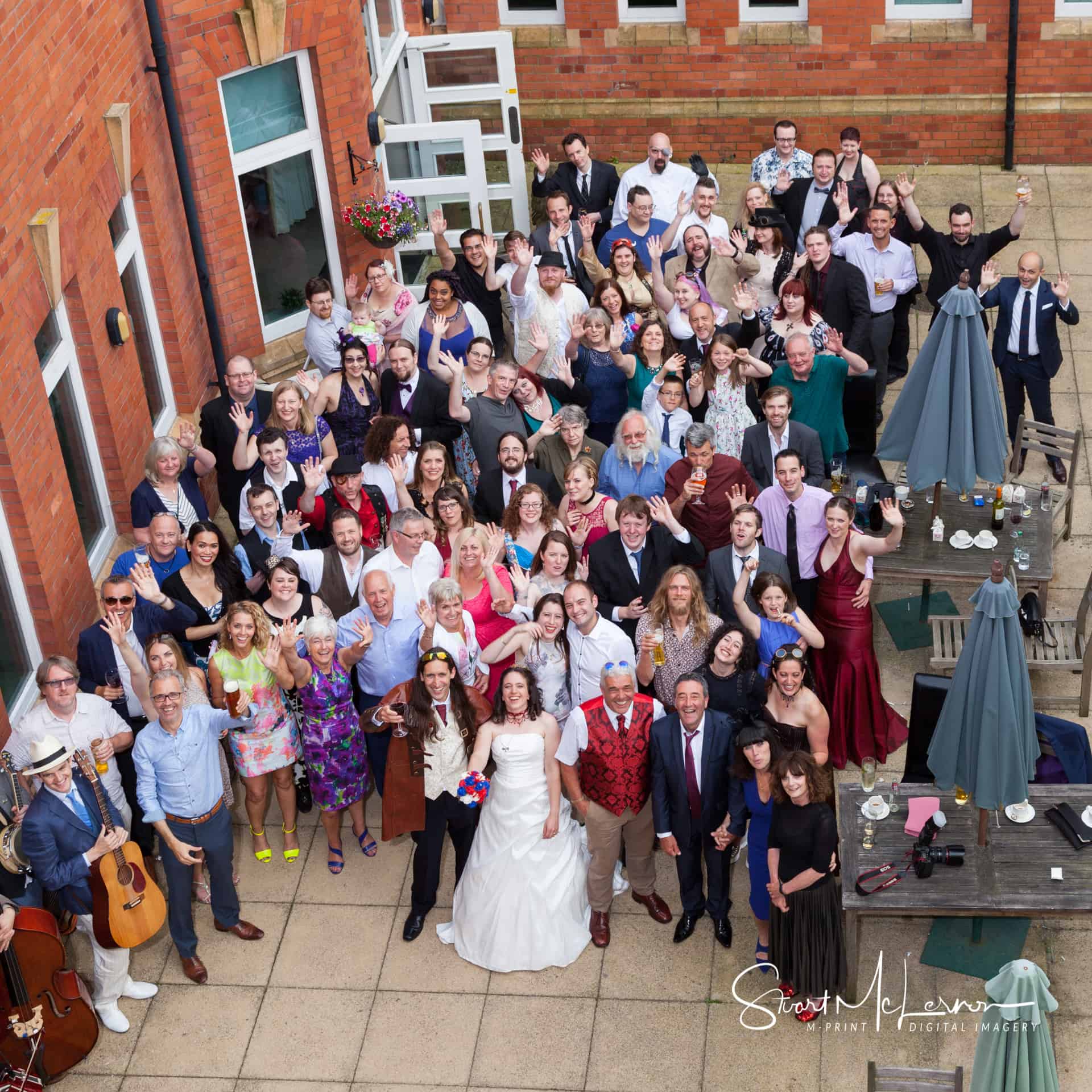 Shooting this couple was fun from start to finish. They were both easy-going people and open to every photo idea. Their guests were all interesting in both character and attire. The weather was lovely and the mood was light throughout the day. What more could you ask for? 🙂
If you are getting married and looking for a Cheadle House wedding photographer, please don't hesitate to drop me a message…
| Cheadle House Wedding Photographer |