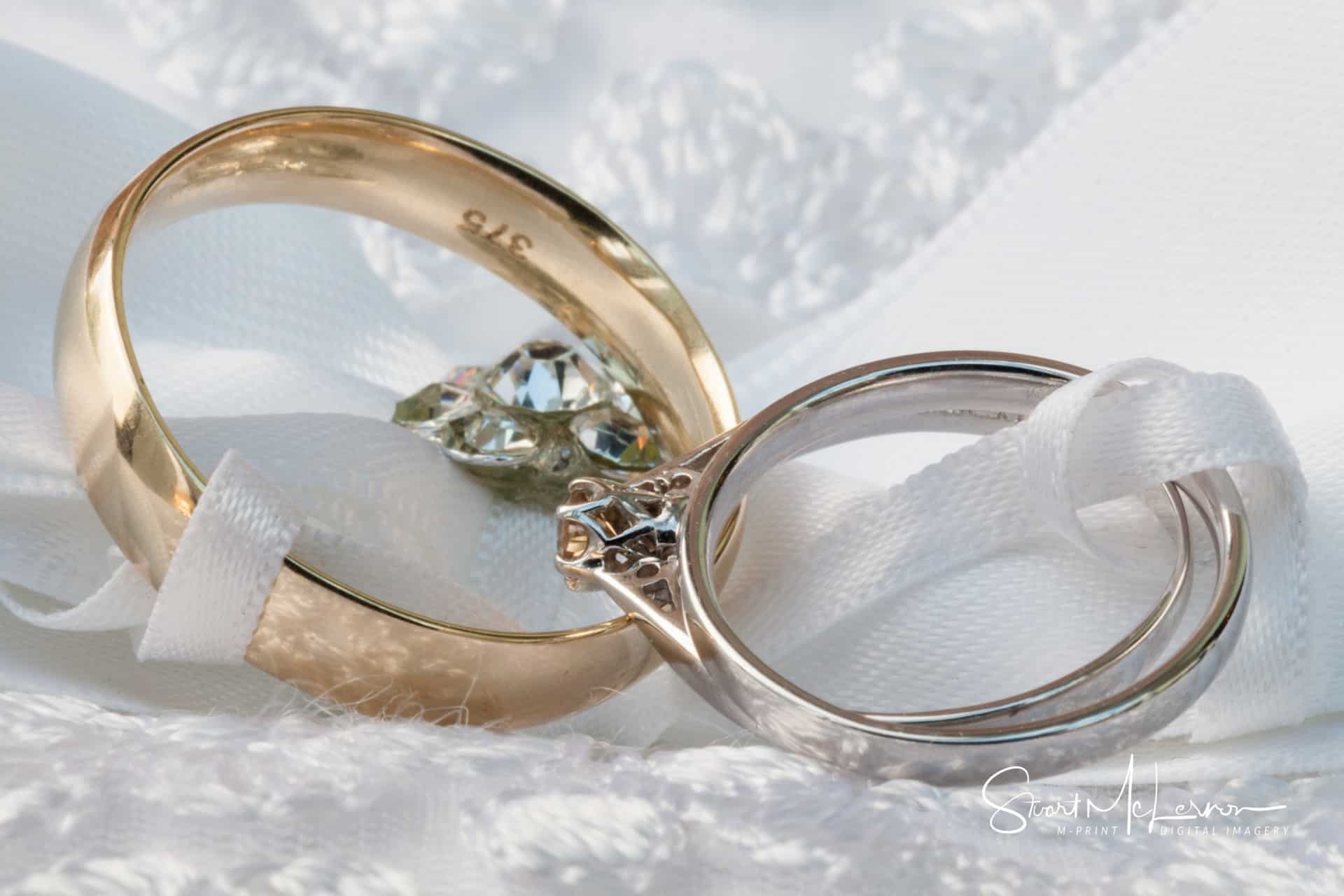 It's safe to say that I really enjoy being a part of a wedding day – Matt and Natalie's was no different. Working as second-shooter with David, I got the opportunity to shoot the groom preparations. I love the knock on the door with the anticipation of what's waiting inside – the calm before the storm, the suits on hangers, the ironing board, the half-written speeches and the bottles of 'dutch courage'. These are the perfect ingredients for the day ahead!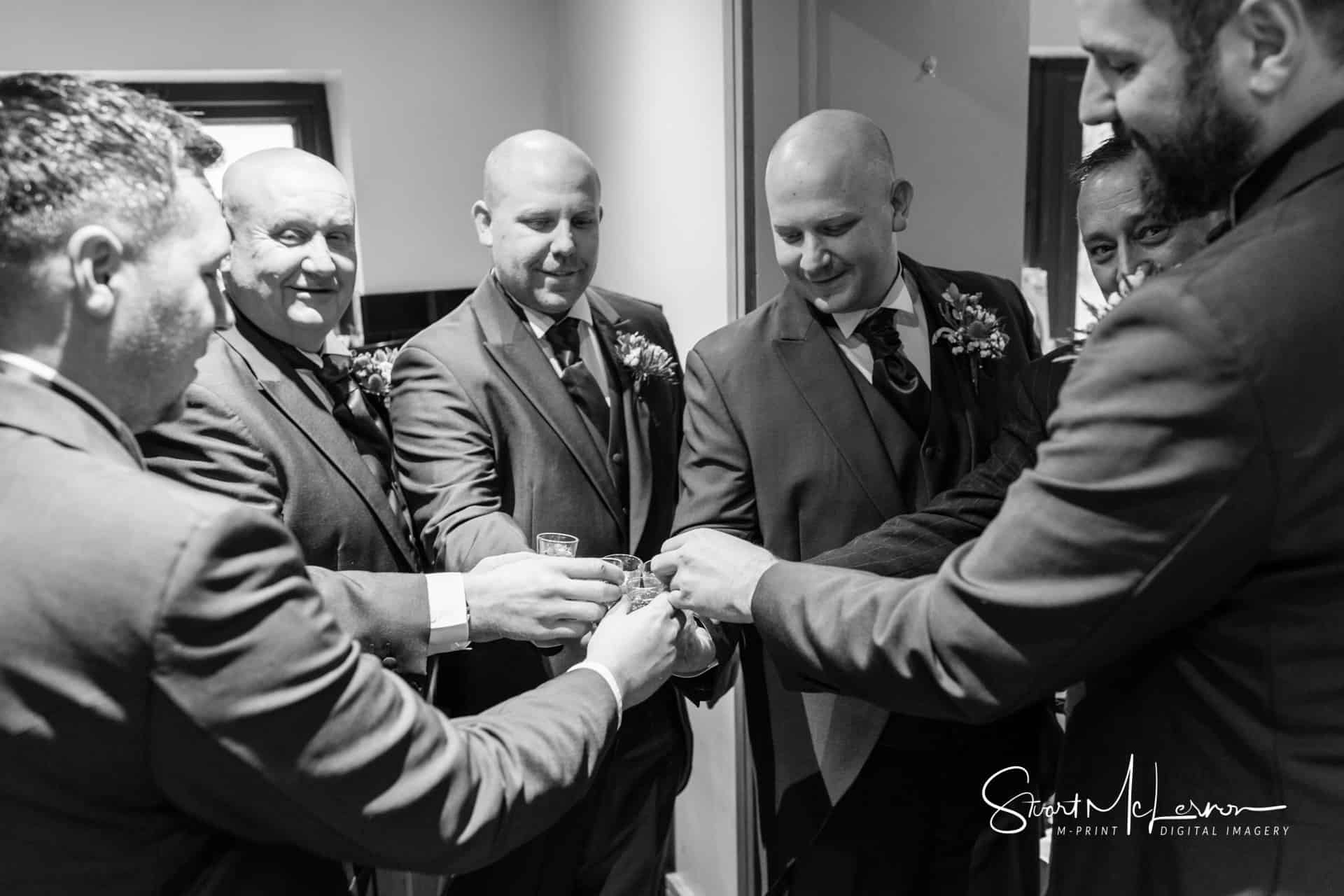 Once the introductions are made it is time for me to observe and record the unfolding events. At first a quiet house where I took the opportunity to shoot the rings, gradually becoming a busy house with Matt's family, friends, wives, children and well-wishers appearing – all building up with excitement. The transformation from pyjamas to morning suits, the fitting of the buttonholes and the shined shoes is like adding the ingredients to a perfect recipe.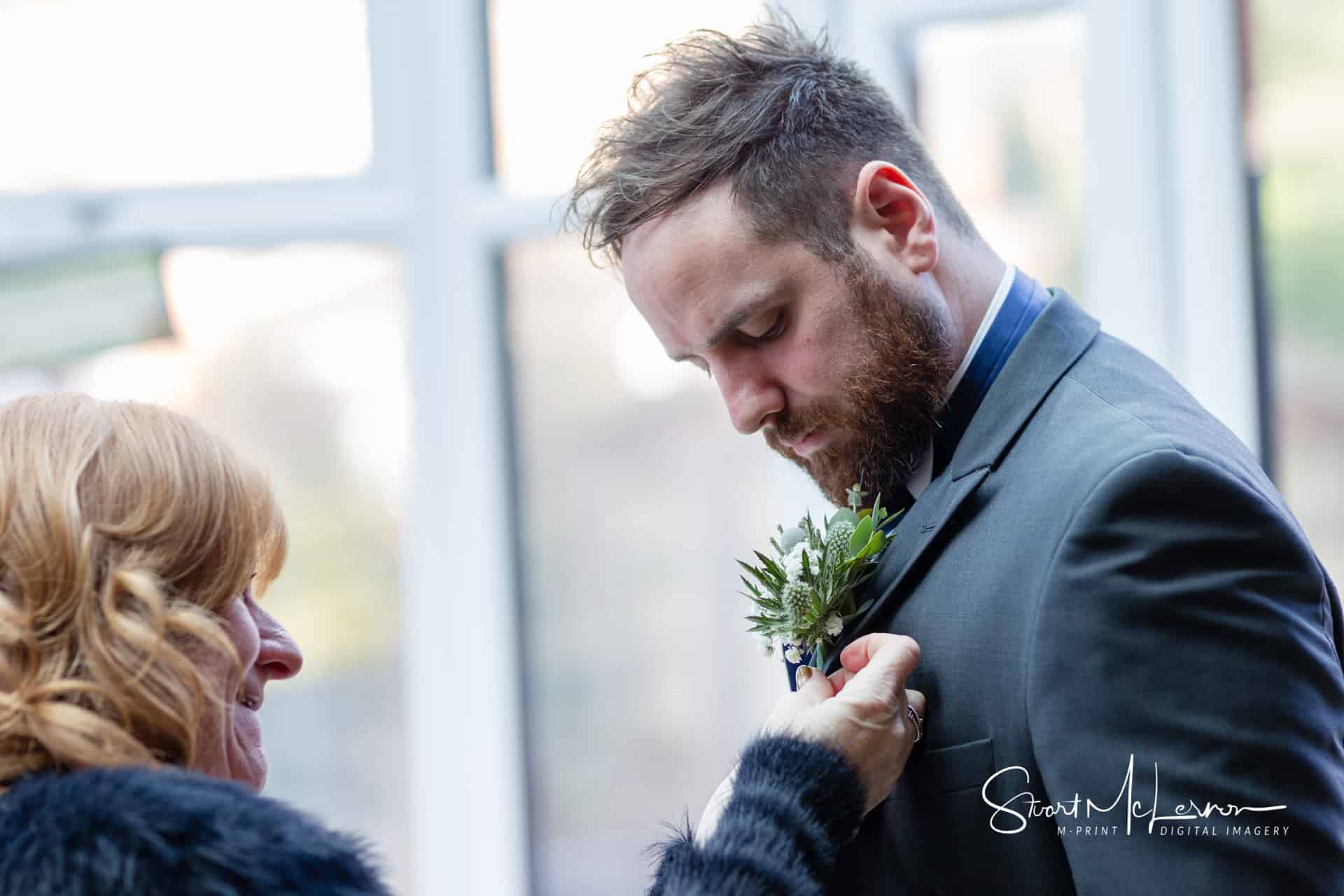 Ashley Hall Wedding Photographer
Onwards to St. Edwards Catholic Church in Macclesfield through some extremely busy traffic and a brief stop en-route by the father of the groom who thought he'd forgotten the rings. Fortunately the rings were safe and I'm pleased to report we all made it on time! I took my position at the back to get images of the congregation and those all-important candid moments. The serenity of the church being in stark contrast to the busy road outside. With the service completed it was time to make the 45 minute journey to Ashley Hall, home of the Festive Project – a large barn conversion with a hog roast, fully stocked bar, DJ stage and dance floor. A visual feast!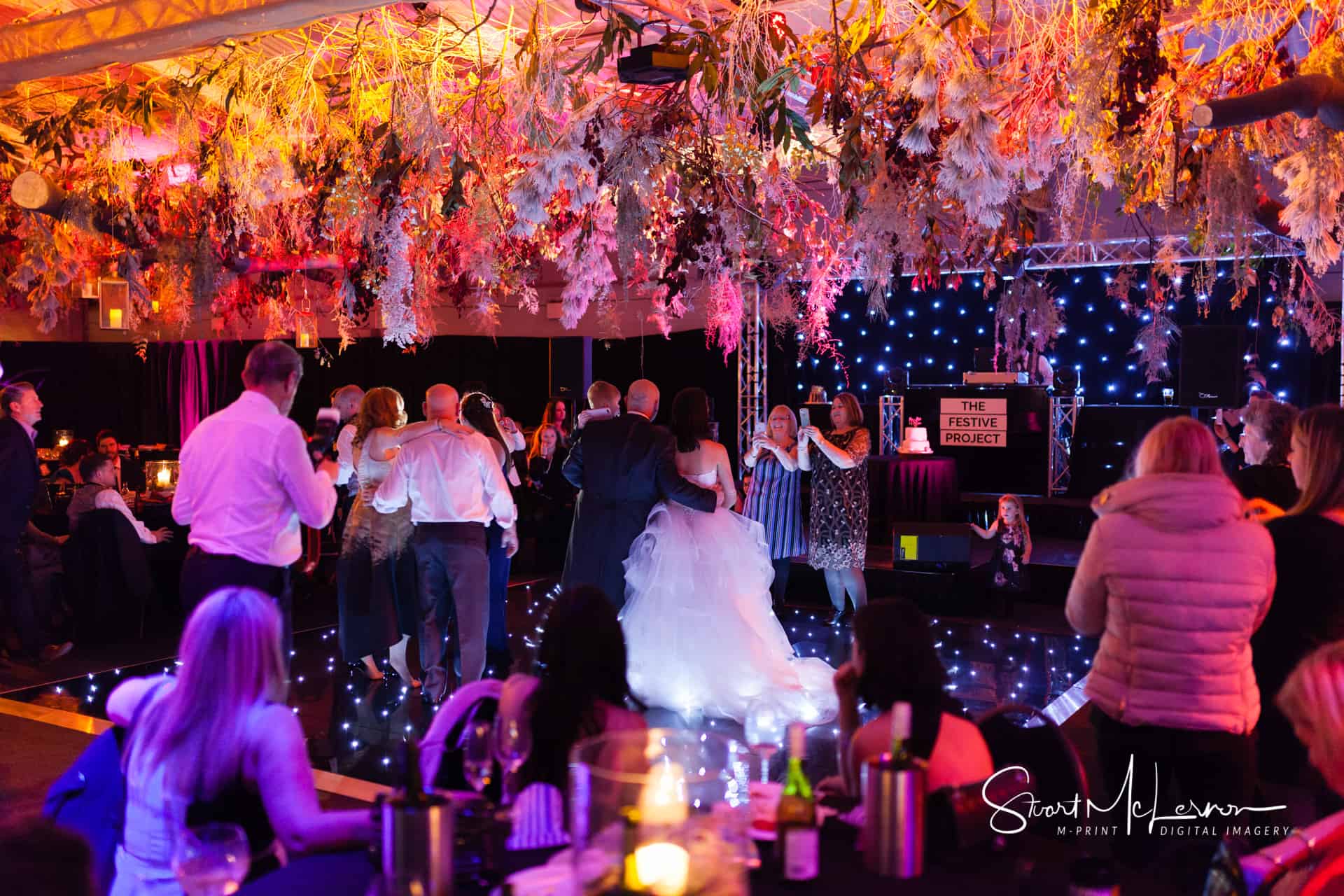 Together with David, we got a great variety of shots and I was able to steal a couple of minutes with Natalie to show her a few highlights from the back of the camera. She was beaming from ear to ear! A great day's shooting and a happy couple – what more could you ask for?
If you are getting married and looking for a Ashley Hall Cheshire wedding photographer, please don't hesitate to drop me a message…
| The Festive Project Wedding Photographer |