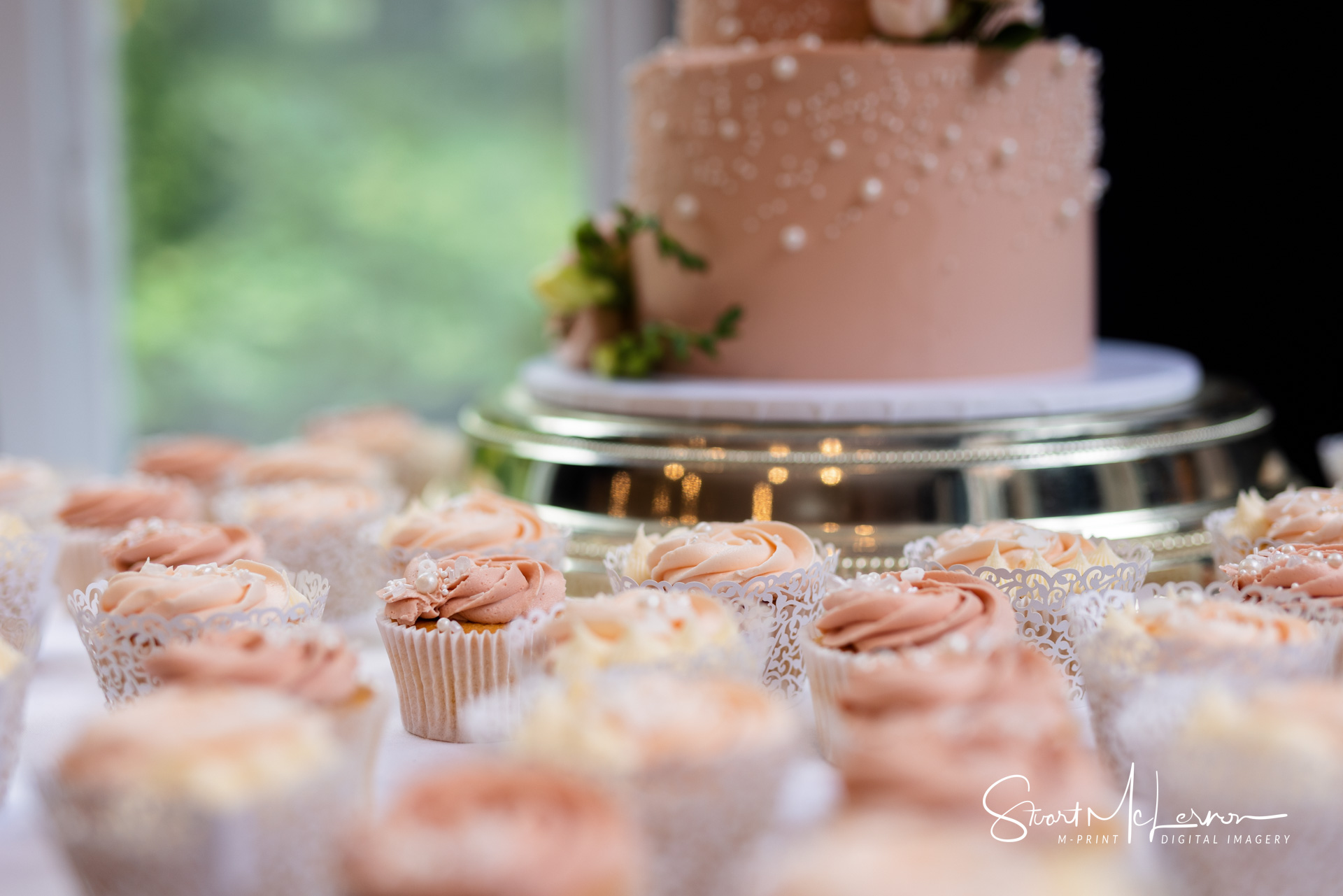 It was a pleasure to be asked by good friend David to be lead photographer for the wedding of Graeme and Jane who were long-time friends of his. This enabled him to play a smaller part with the photography and a larger part being a valued guest at their wedding. I was quite looking forward to being their Bridge Prestbury Wedding Photographer as I've heard nothing but good reviews about this place. Situated on the banks of the River Bollin, this quaint venue sits perfectly in the picturesque village, next door to St. Peter's Church.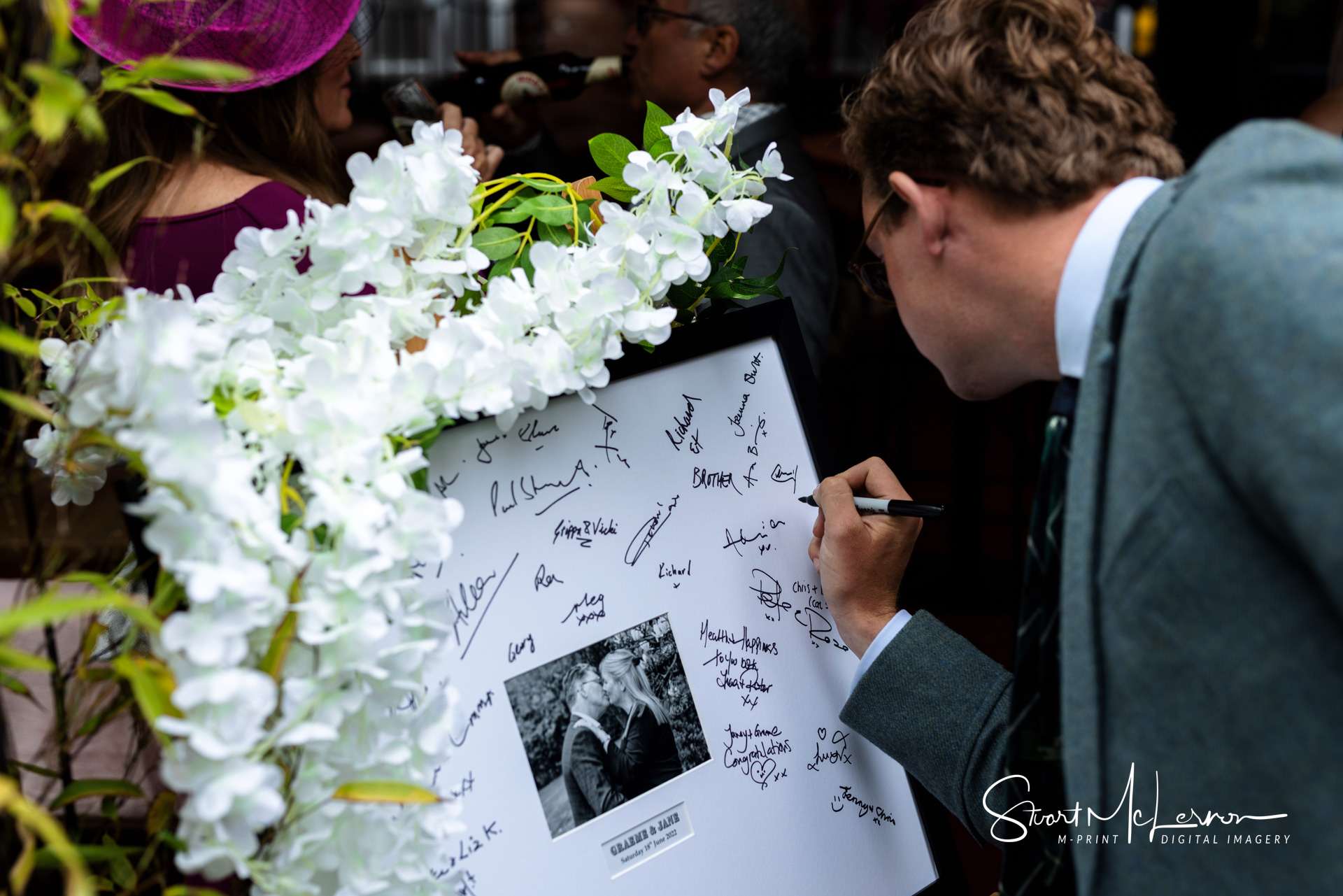 On meeting with Graeme and Jane, it soon became clear that they were both very organised people but they were both very shy about being the centre of attention in front of a camera. I suggested to them that they had a pre-wedding shoot from my extras page which comes complete with a signing frame that their guests can fill in on the day. This makes a great memento when hung on a wall, compared to wedding cards which are invariably stored in a drawer.
Their wedding pre-shoot took place in the gardens of her step-dad's home and went smoothly, which gave me the opportunity to show them some simple poses that were easy to remember and made them look relaxed. The shoot was uploaded to a gallery and they chose their favourite photo which was mounted into a frame ready for the day.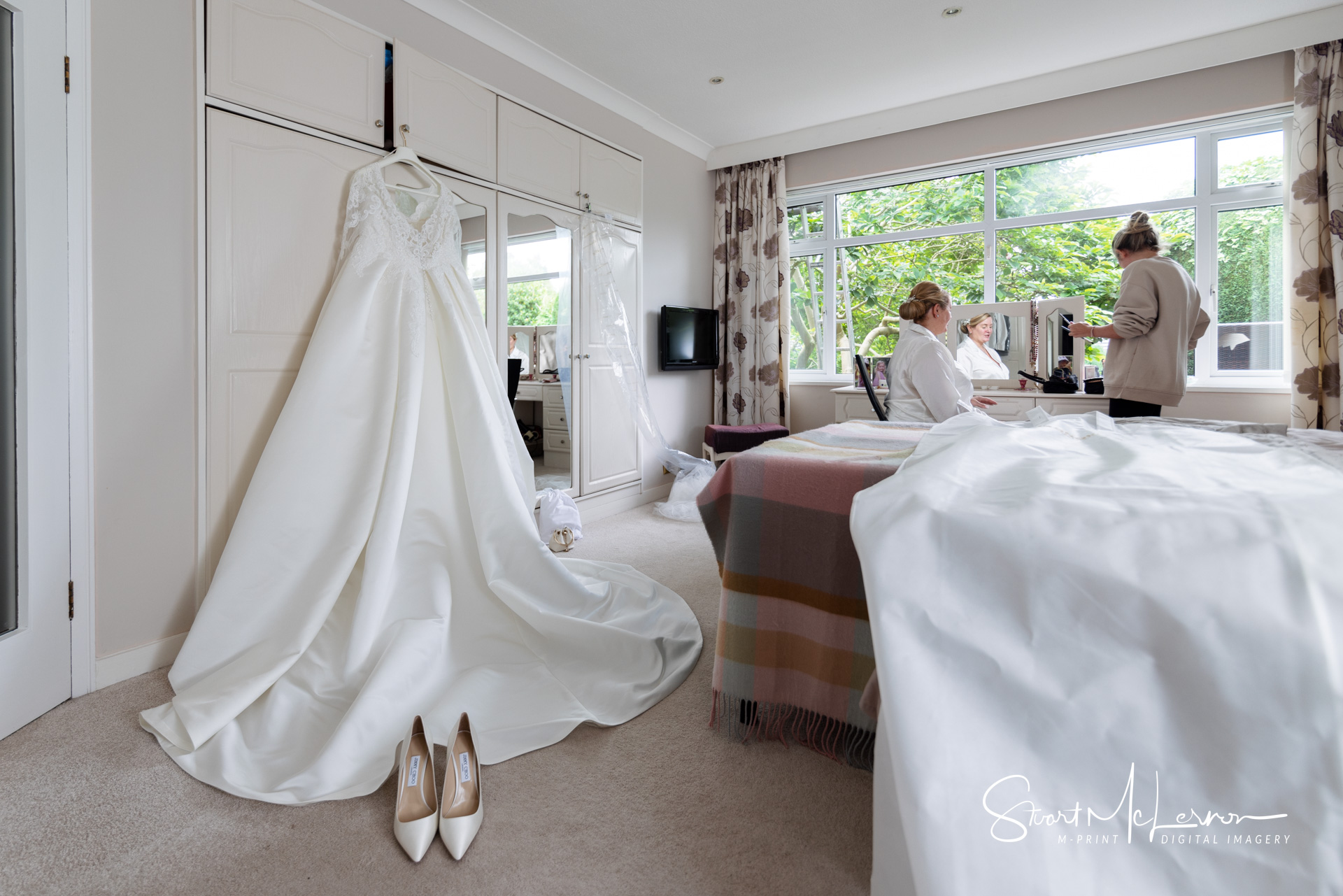 The Bridge Prestbury Wedding Photographer
The big day arrived and I took care of Jane's wedding prep at her step-dad's house while David took care of Graeme's prep at The Bridge, Prestbury. Jane's beautiful dress was hung on the wardrobe, ready for her to wear once her hair and make-up was done. Her luxury items for the day were a pair of Jimmy Choo Shoes and matching bag. It was nice that Jane chose a MUA that she knew and the make-up process was very relaxed and easy-going as they were simply chatting like mates.
The prep stage was finished and she was joined by her father who pricked his finger on the buttonhole pin. Jane, her father and step-father all made their way to St Peter's Church in the beautiful Rolls-Royce Phantom. The 45-minute service at St. Peter's Church was conducted by Rev. Patrick who was very accommodating to me as a wedding photographer (thank-you!) and the newlyweds made their way outside onto the picturesque Prestbury village for their confetti run.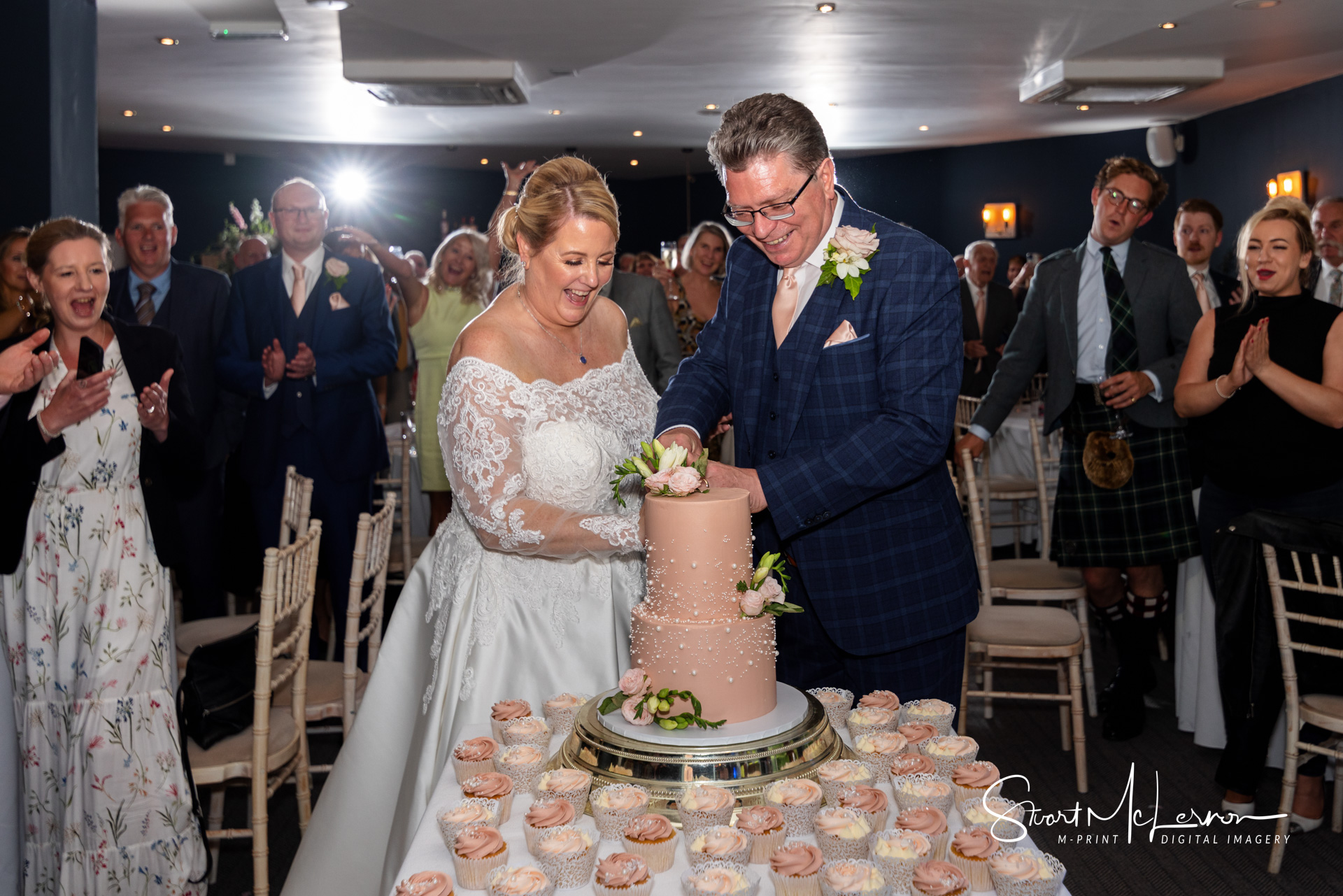 It was then a quick walk next-door to the Bridge, Prestbury to take their formal photos before their wedding breakfast, speeches and evening celebrations. Their centrepiece was a beautiful custom wedding cake and matching cupcakes. Their guestlist was around 100, which is small enough to remain intimate, yet large enough to inject fun! It was lovely to see pretty much all the guests dancing in front of the live band that Jane and Graeme had put on for their evening party and I was delighted to be a part of their wedding story.
If you are getting married and looking for a Bridge Prestbury wedding photographer, please don't hesitate to drop me a message…