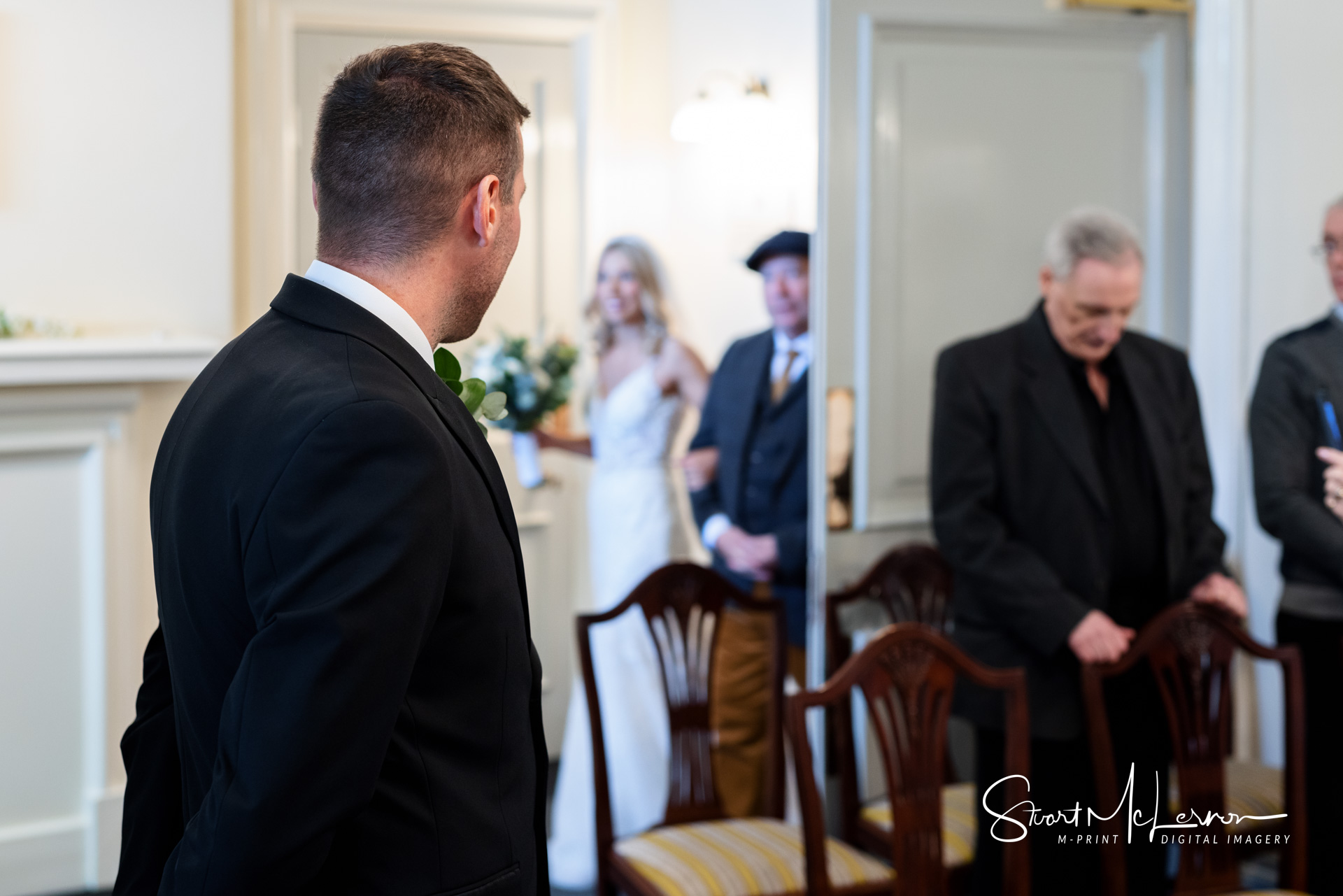 Stockport Town Hall is a Grade II listed building with renaissance architecture, built in 1905 and given the nickname "The Wedding Cake", due to the stunning marble tiered clock tower above the main entrance. This landmark building is quite popular with couples who want to get married locally and it was my pleasure to be Michelle and Stephen's Stockport Town Hall Wedding Photographer.
Michelle found me on my Facebook page and dropped me a message to check on my availability for two hours coverage in the Robert Hyde Room with a small number of guests. This was almost identical to a wedding I had shot lately at Stockport Town Hall so I sent her a link to my blog post on Jack and Gina's wedding photography and she came back to me to place a booking with the aim of producing a photo book afterwards.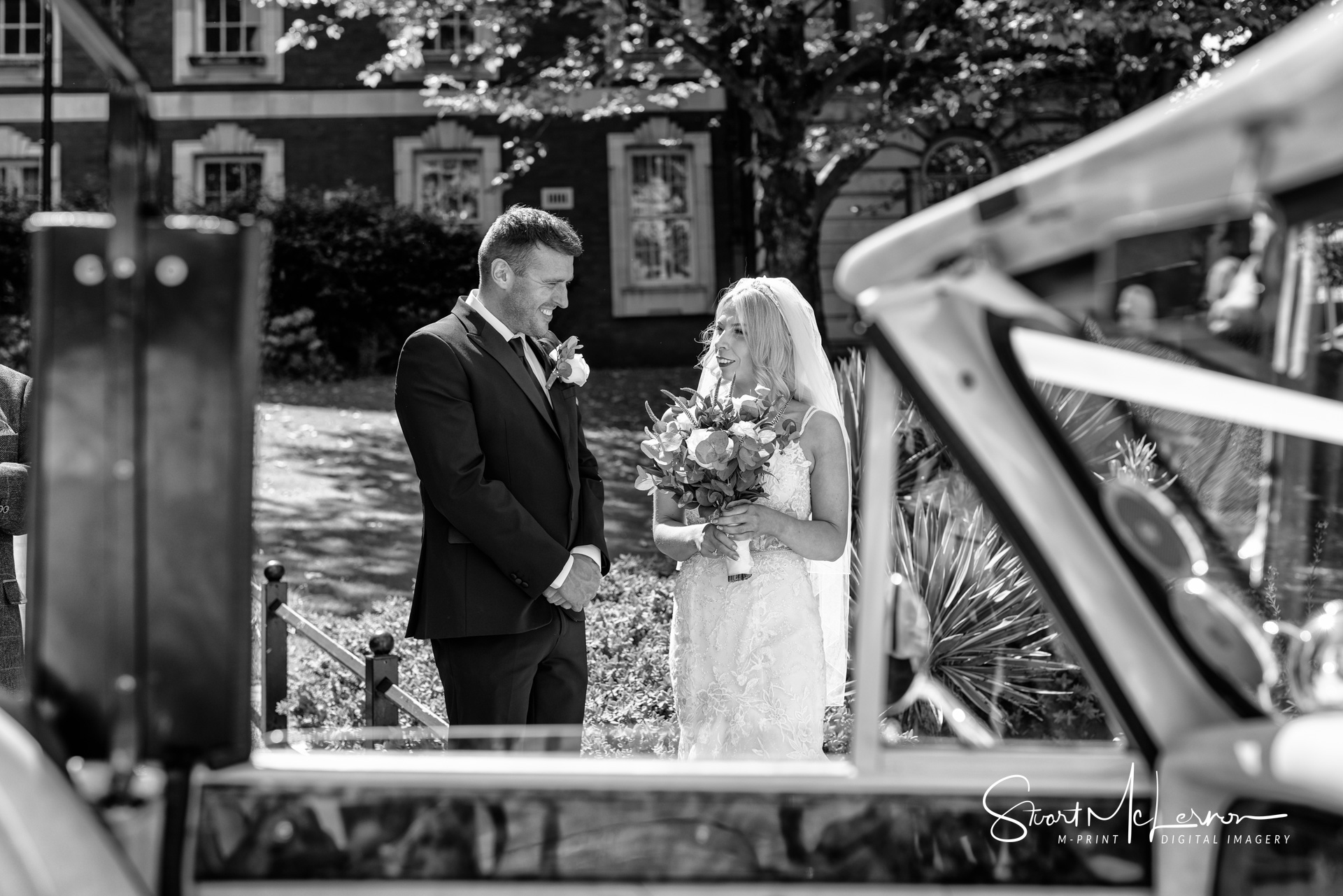 Although the government had relaxed their Covid-19 restrictions at this point in time, a lot of venues still had precautions in place. It turns out that Michelle and Stephen live very locally to me, but we decided to have our pre-wedding consultation by Zoom. It is always nice to put faces to names while gathering those all-important details for their wedding plans.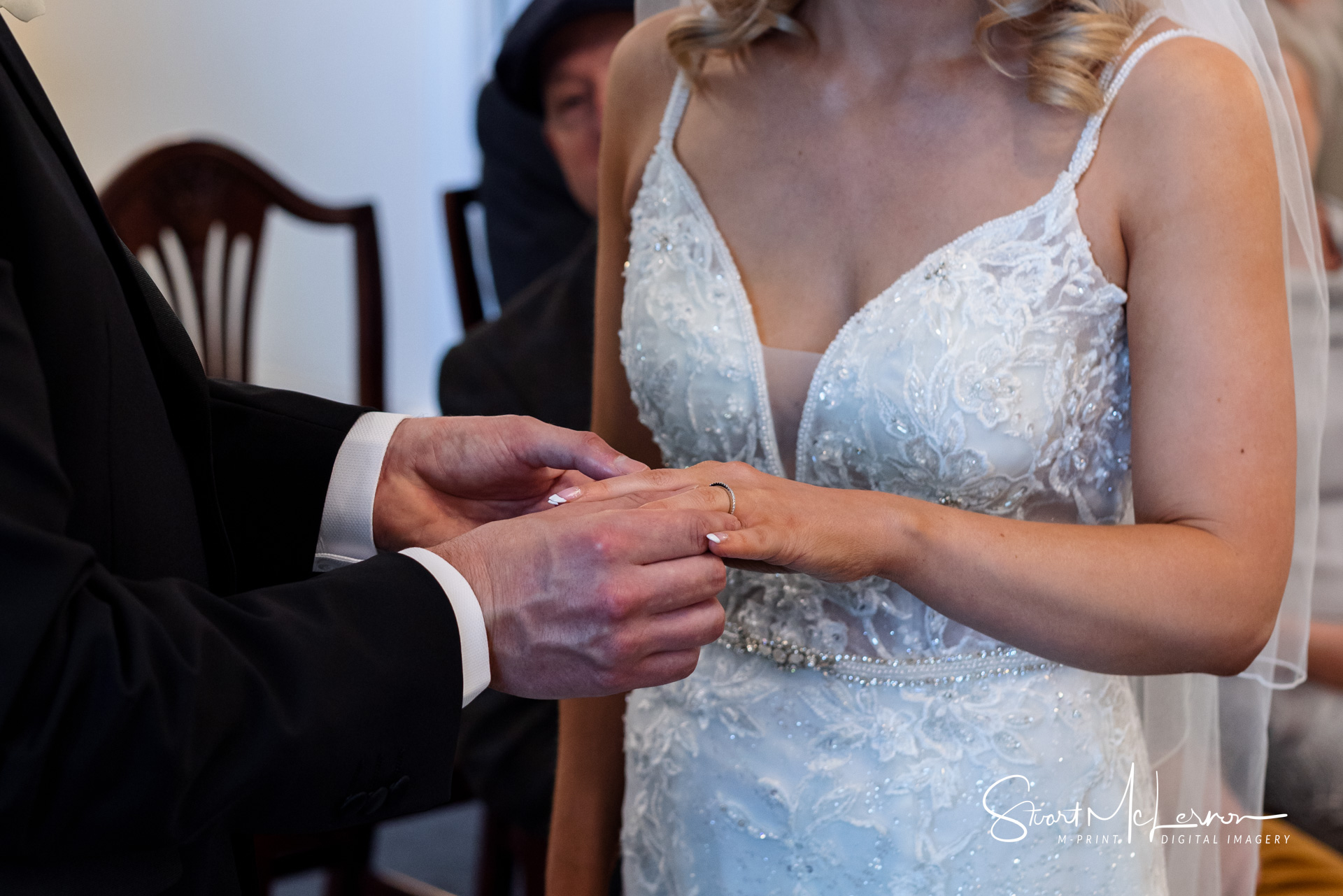 Stockport Town Hall Wedding Photographer
Their wedding day arrived and we were blessed with a beautiful summer's day. The temperatures were comfortable both inside and out. We had a quick meet-and-greet with the wedding couiple and then set about the task of capturing their day for the next two hours. Intimate occasions are great because the atmosphere is usually a lot more relaxed, and it allows us to capture those unposed candid shots with ease.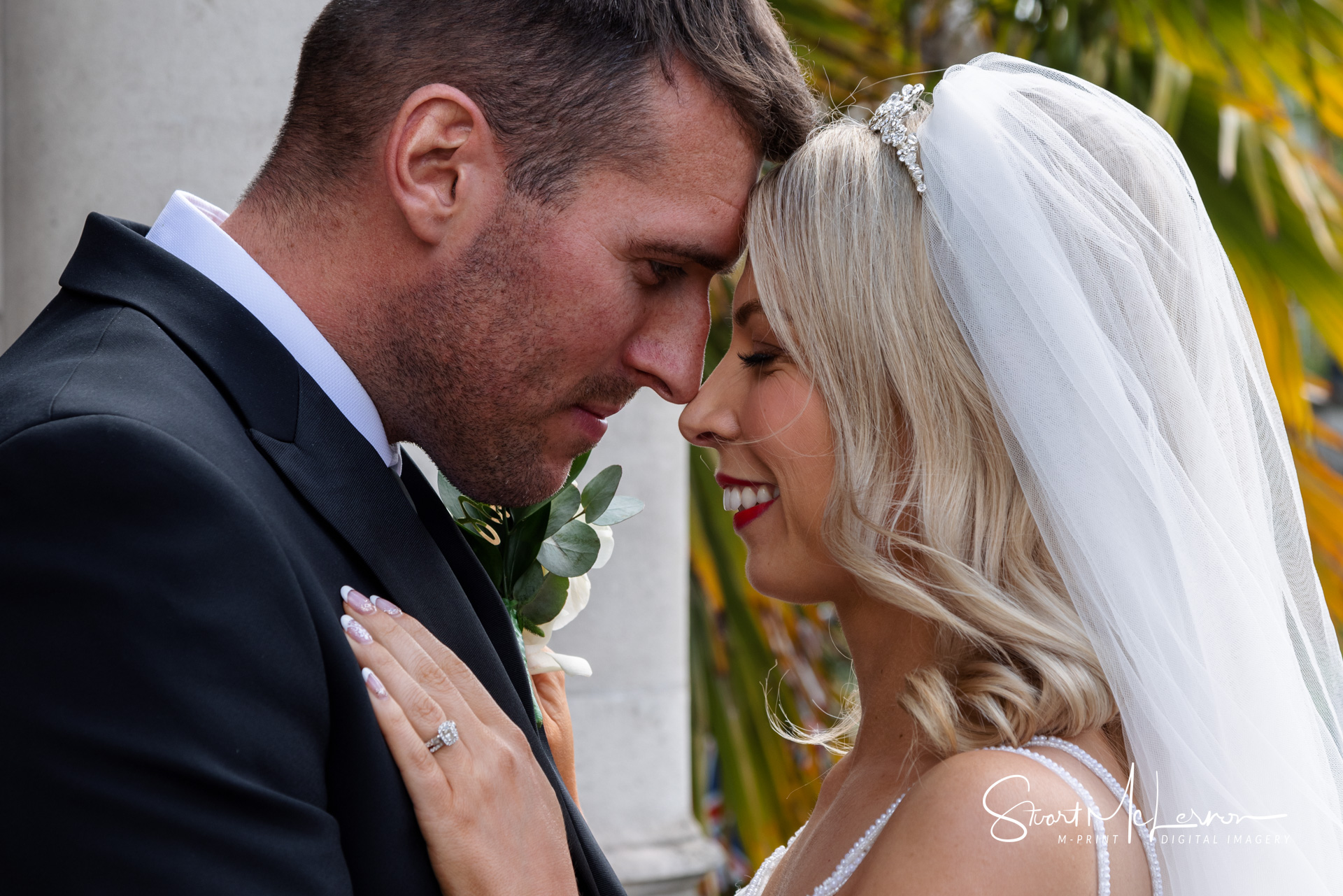 Soon it was time for them to exchange their vows in The Robert Hyde Room and, with the register signed and witnessed, it was time to make our way back out into the sunshine to capture some formal images. I gave them some simple posing tips to give off that intimate vibe and we waved them off as they made their way onward for their wedding breakfast. Once they were presented with the images they ordered a wedding photo book as a stunning keepsake of their wedding day.
If you are getting married and looking for a Stockport Town Hall wedding photographer, please don't hesitate to drop me a message…